Super Science Sheets
- A Level Biology (SNAB) - AQA GCSE Science - KS3 science
81Uploads
194k+Views
128k+Downloads
- A Level Biology (SNAB) - AQA GCSE Science - KS3 science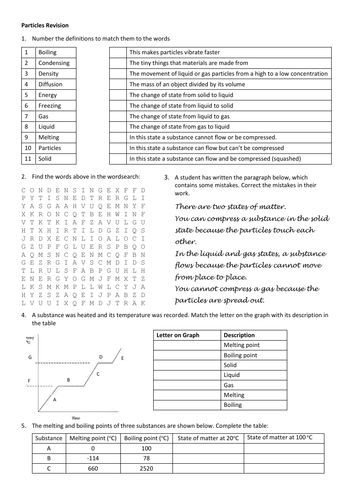 As much revision as I could fit on a single page! Includes: key words, states of matter, change of state graph, melting and boiling points.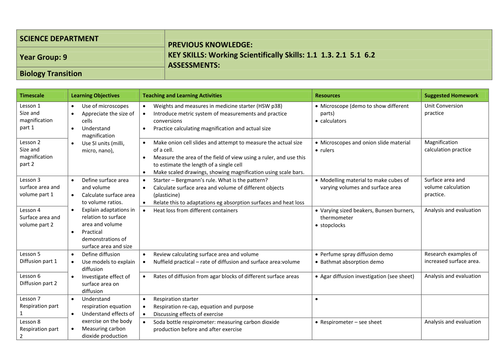 This scheme of work is designed to prepare students for the new science GCSE courses (first exams 2018). It will bridge the gap between key stages 3 and 4 by introducing some of the fundamental concepts in the biology course. The emphasis is on developing numeracy, literacy and practical skills through engaging activities rather than focusing on content which they will learn at GCSE. There are eight lessons, although each one includes a practical activity and can be taught over two lessons. The topics are: 1. Size and scale 2. Surface area and volume 3. Diffusion 4. Respiration 5. Food energy 6. Nervous system 8. Natural Selection The resources include - a scheme of work outlining each lesson and practical activity - PowerPoint presentations for each lesson - editable worksheets to support student learning - technician requirements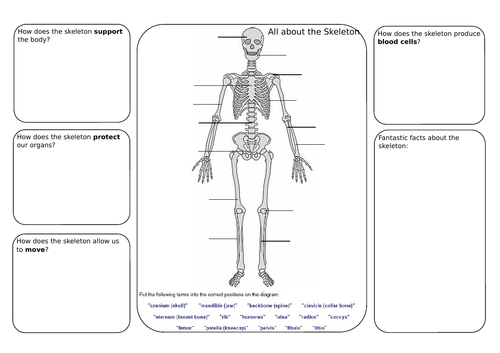 A (double) lesson for year 7 on the skeleton and joints. The powerpoint takes you through the activities, including the worksheet and a practical activity on building a model joint. The research page has all the info for students to complete the worksheet.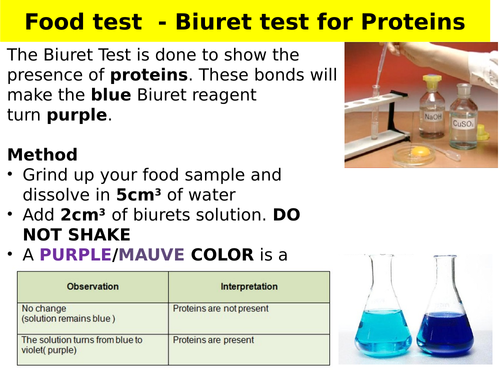 A presentation and worksheet to support the food tests required practical. Includes student instructions and results tables.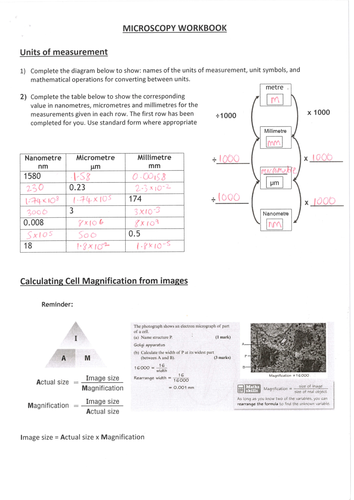 This is a workbook to help students practice calculate actual size and magnification. Answers included in separate document (NB there may be some errors - I was very tired!)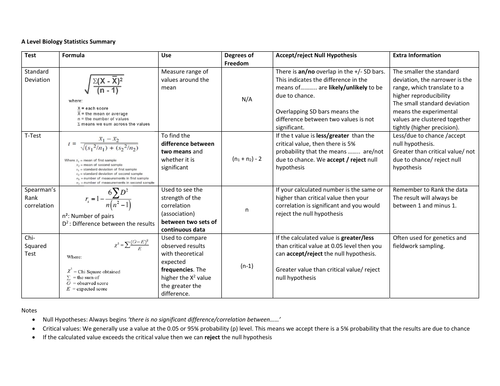 This resource summarises the four statistical tests required for A level biology (Standard Deviation, T-test, Spearman Rank, Chi-squared). There is a practice question and mark scheme for each test. The questions are Edexcel SNAB but hopefully they're relevant to other boards.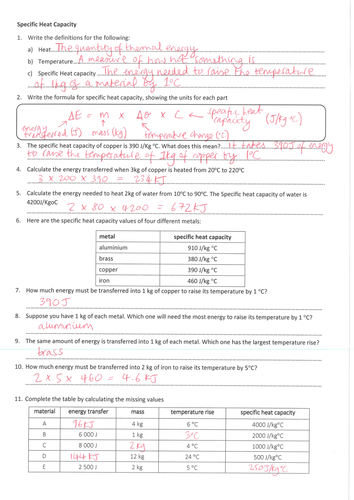 This covers specific heat capacity for P1 AQA. Lots of practice for using the SHC equation A collection of resources for a lesson on disease risk factors. Students begin by completing the health questionnaire. Then the term 'risk factor' is defined. Students then independently look at several pieces of data which link risk factors and disease. This is a good lesson for dealing with data.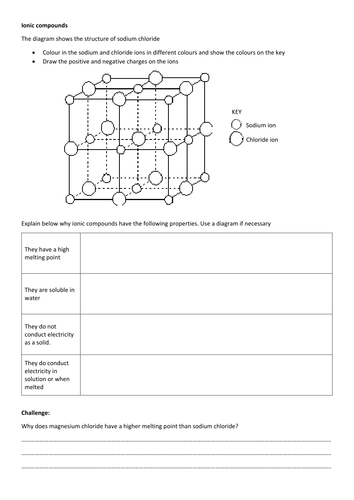 A worksheet covering structure and properties of ionic compounds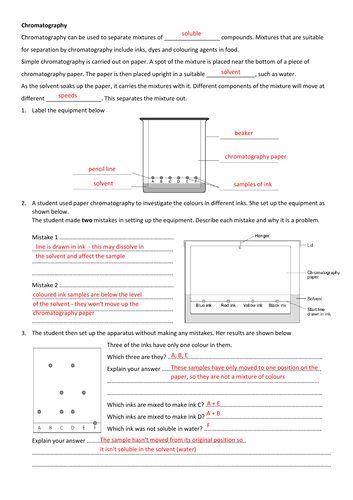 A worksheet which summarises chromatography for GCSE or higher ability KS3. Answers are included.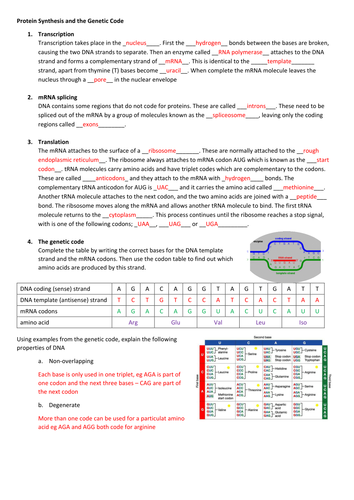 A worksheet for A level biology which summarises the processes of transcription, post-transcription modification, translation and the nature of the genetic code. Examples are given for the students to illustrate the role of the coding strand, template strand, mRNA and tRNA. Answers are provided on a separate sheet.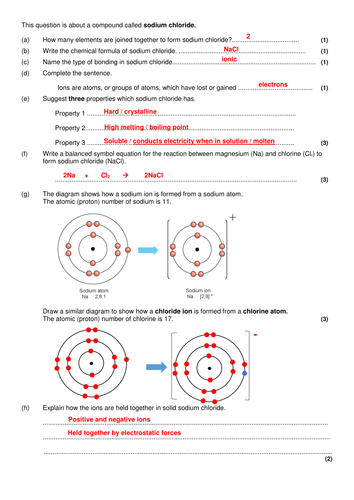 Question adapted from AQA GCSE exam questions, which reviews ionic bonding. 15 marks, starts easy and gets harder. Answers are included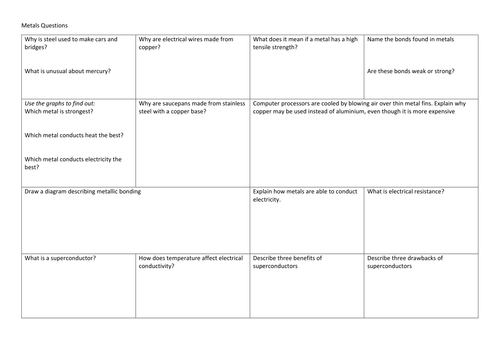 Posters can be printed and arranged around the classroom. Students get a copy of the worksheet and move around the classroom working independently. A perfect hangover lesson ;-)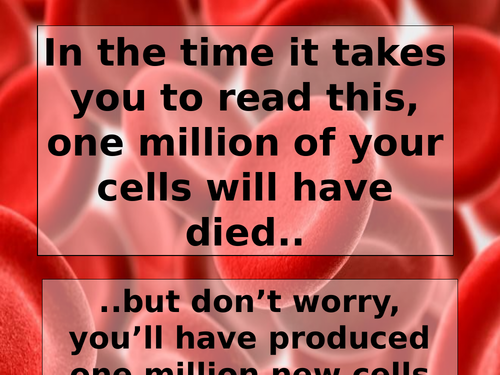 A lesson presentation and accompanying worksheet covering cancer for AQA GCSE science.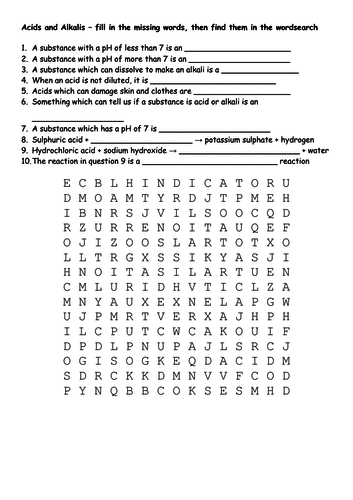 A simple quiz and wordsearch for reviewing acids and alkalis. Students answer the questions then find the answers in the wordsearch. ANSWERS: 1. Acid 2. Alkali 3. Base 4. Concentrated 5. Corrosive 6. Indicator 7. Neutral 8. Potassium 9. Sodium chloride 10. Neutralisation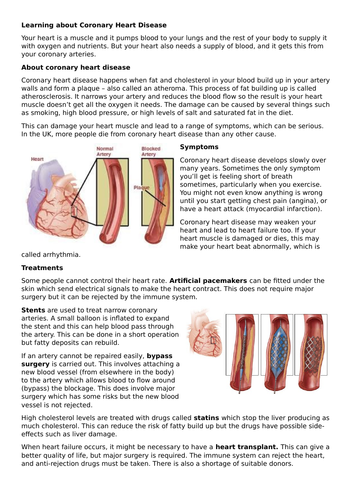 A self-contained activity for students to research the causes and treatments for heart disease.