Grá an Léinn
Welcome to my resource hub!
35Uploads
5k+Views
418Downloads
Welcome to my resource hub!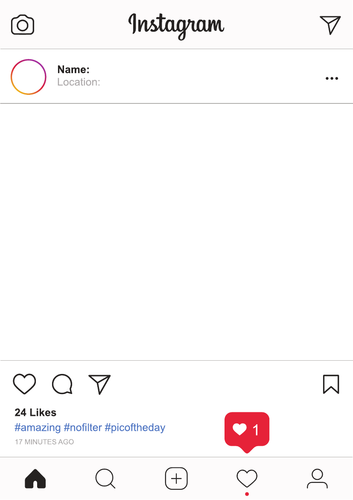 Instagram template This activity encourages students to be creative and illustrate whatever topic you assign!

A list of questions students may use if they plan to create an interview for their Irish CBA task.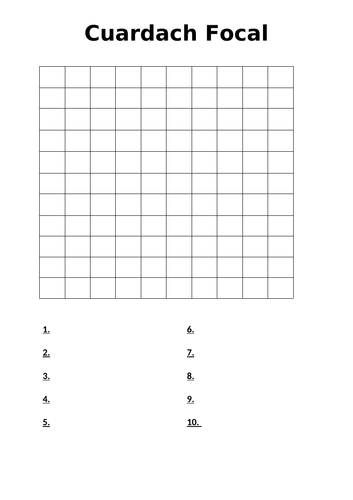 Cuardach Focal! Wordsearch as gaeilge Have your students create their own wordsearch for their partner to complete.

A lovely certificate to present to students who work hard in class. Print off, write in the details and laminate!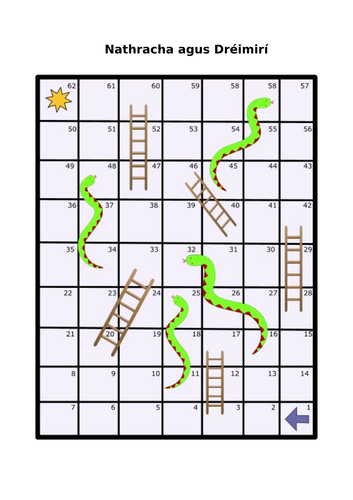 Snakes and Ladders as Gaeilge! Use this resource along with some dice. Cúpla smaointe: Write numbers in each box and have a corresponding sheet next to it. Students must do the task that corresponds with that number when they land on it. Irish oral work: Students to come up with their own oral questions in pairs and put them into 3/4 of the boxes leaving some blank. Students play game as normal and must answer any irish oral question they land on to their partner.

Test your class on with these present tense sentences. Corrections included.

Use this fantastic 'Oíche Shamhna Bingo-Gaeilge' resource to play bingo in groups or as a whole class.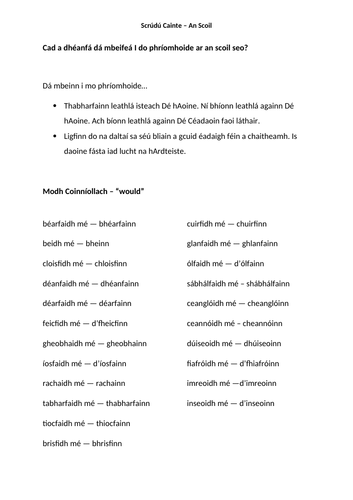 Cad a dhéanfá dá mbeifeá I do phríomhoide ar an scoil seo? Scrúdú Cainte notes - Modh Coinníollach - Gaeilge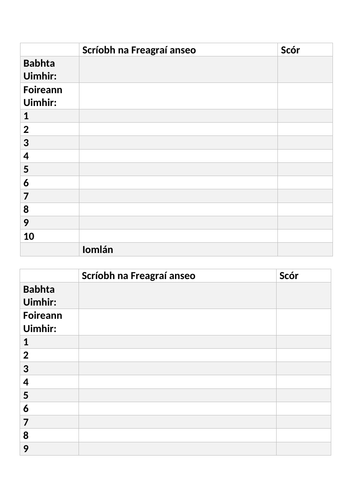 Bileog Scórála - Tráth na gCeist - Gaeilge Score sheet - Quiz in Irish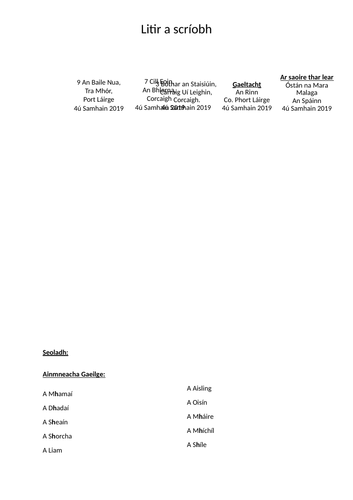 Irish letter writing template and phrases Seoladh Ainm Beannú Corp Críoch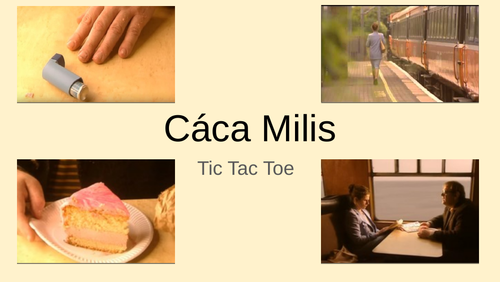 Cáca Milis - Tic Tac Toe Have students compete against one another to win three in a row. Answer question correctly to gain possession of that box. Then have students compose their own tic tac toe based on Cáca Milis