Grá an Léinn
Welcome to my resource hub!
35Uploads
5k+Views
391Downloads
Welcome to my resource hub!

An Aimsir Chaite Briathra Rialta - Na Rialacha Consan Leathan agus Consan Caol Powerpoint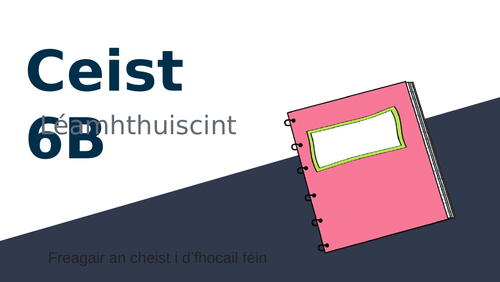 Léamhthuiscint - Ceist 6B notaí PPTT (Powerpoint) Ceist agus freagra ó 2013!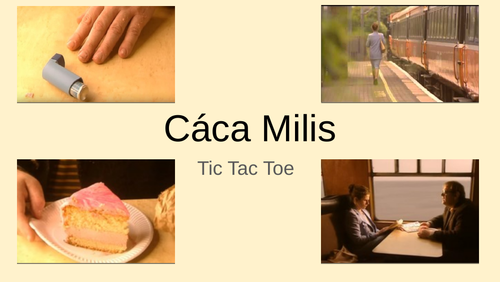 Cáca Milis - Tic Tac Toe Have students compete against one another to win three in a row. Answer question correctly to gain possession of that box. Then have students compose their own tic tac toe based on Cáca Milis

Ag Comhaireamh - Eisceachtaí Powerpoint (PPTT) Uair Bliain Seachtain Ceann

Who will win first?? Instructions: Divide into Teams. Each team is asked a question. If they answer correctly, click their teams color button to move their car. Five correct answers will cross the finish line and win the race. Great powerpoint to use to keep class active and to recap on the key elements of the lesson.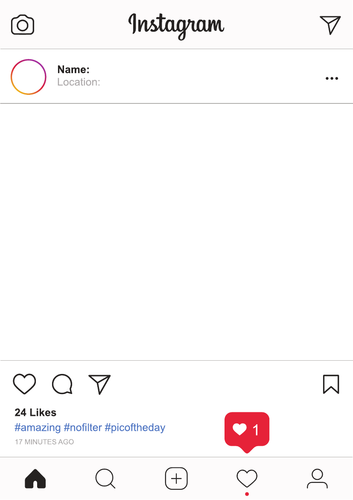 Instagram template This activity encourages students to be creative and illustrate whatever topic you assign!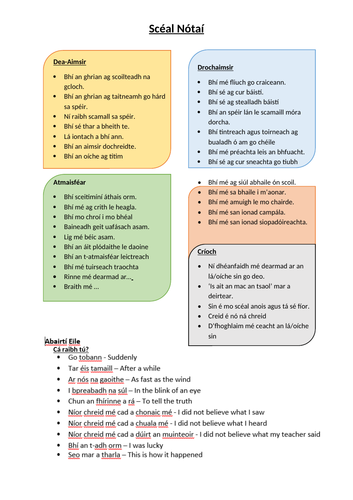 Included: Timpiste phrases Scaffolding phrases for writing a story as gaeilge 1 x Timpiste sceál (sampla)

Géibheann notaí - PPTT Dán Na híomhánna Na mothúcháin Eochairfhocail Ceist - Ar thaitin an dán leat?

Géibheann Powerpoint notes Gnáthléibhéal PPTT includes: Dán Na híomhánna Na mothúcháin Teicnící Filíochta Ceist - Ar thaitin an dán leat? Eochairfhocail

Mo Ghrá-sa (Idir Lubíní) - Bundle Gnáthleibhéal Téama/Scéal an dáin Ceisteanna Na mothúcháin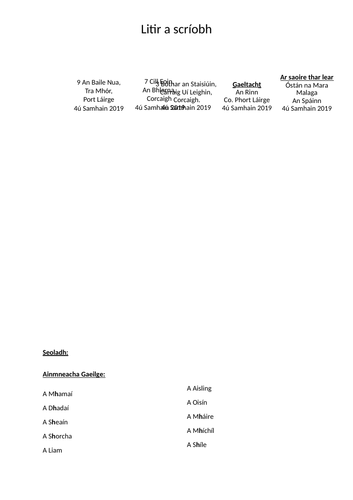 Irish letter writing template and phrases Seoladh Ainm Beannú Corp Críoch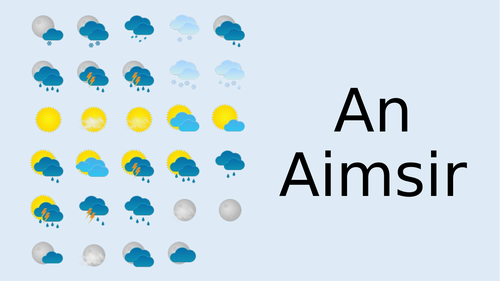 Powerpoint notes on The weather as gaeilge Includes, brainstorm, notes, grammar points, questions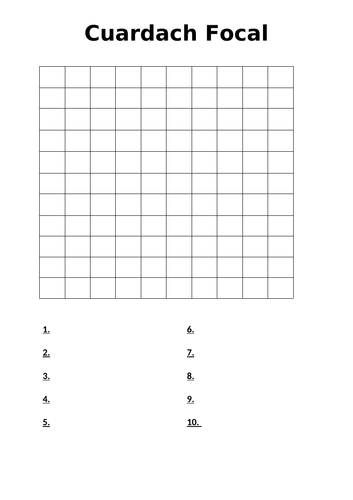 Cuardach Focal! Wordsearch as gaeilge Have your students create their own wordsearch for their partner to complete.

A lovely certificate to present to students who work hard in class. Print off, write in the details and laminate!