Grá an Léinn
Welcome to my resource hub!
35Uploads
5k+Views
351Downloads
Welcome to my resource hub!

An Aimsir Chaite Briathra Rialta - Na Rialacha Consan Leathan agus Consan Caol Powerpoint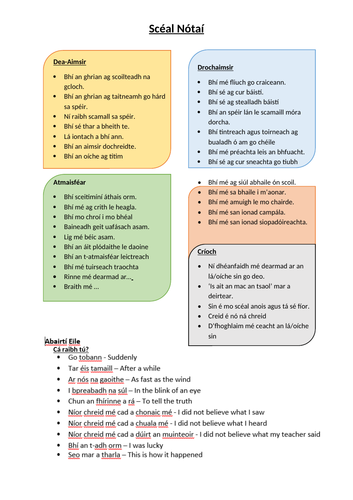 Included: Timpiste phrases Scaffolding phrases for writing a story as gaeilge 1 x Timpiste sceál (sampla)

Test your class on with these present tense sentences. Corrections included.

Géibheann Powerpoint notes Gnáthléibhéal PPTT includes: Dán Na híomhánna Na mothúcháin Teicnící Filíochta Ceist - Ar thaitin an dán leat? Eochairfhocail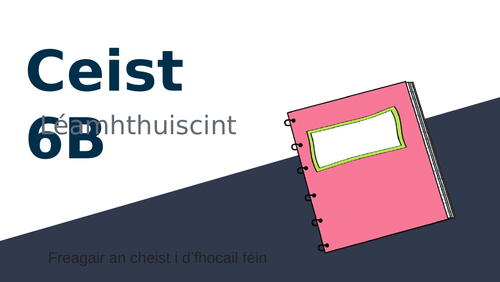 Léamhthuiscint - Ceist 6B notaí PPTT (Powerpoint) Ceist agus freagra ó 2013!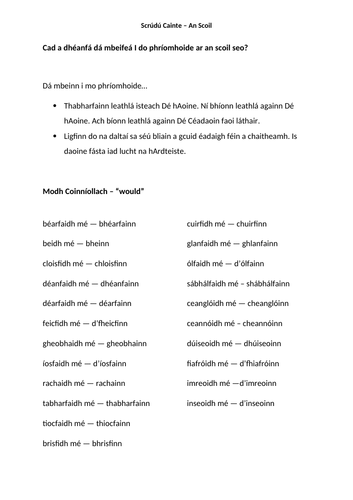 Cad a dhéanfá dá mbeifeá I do phríomhoide ar an scoil seo? Scrúdú Cainte notes - Modh Coinníollach - Gaeilge

Géibheann notaí - PPTT Dán Na híomhánna Na mothúcháin Eochairfhocail Ceist - Ar thaitin an dán leat?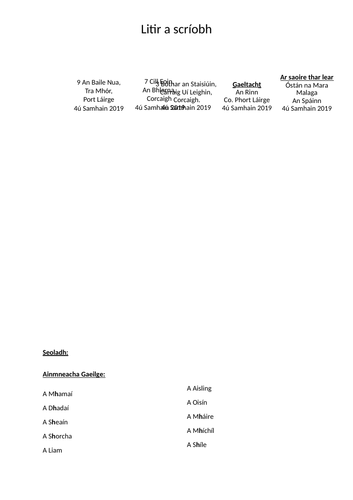 Irish letter writing template and phrases Seoladh Ainm Beannú Corp Críoch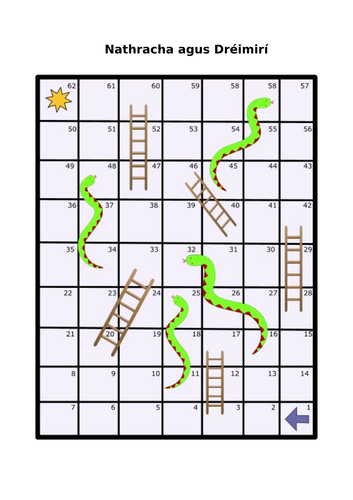 Snakes and Ladders as Gaeilge! Use this resource along with some dice. Cúpla smaointe: Write numbers in each box and have a corresponding sheet next to it. Students must do the task that corresponds with that number when they land on it. Irish oral work: Students to come up with their own oral questions in pairs and put them into 3/4 of the boxes leaving some blank. Students play game as normal and must answer any irish oral question they land on to their partner.

Ag Comhaireamh - Eisceachtaí Powerpoint (PPTT) Uair Bliain Seachtain Ceann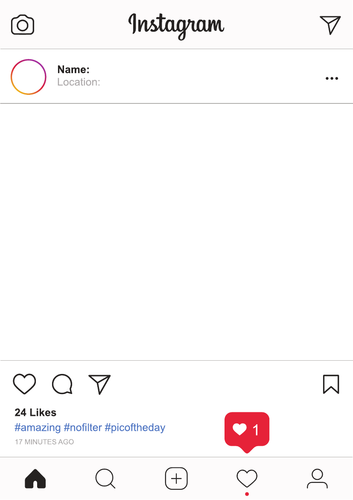 Instagram template This activity encourages students to be creative and illustrate whatever topic you assign!

A list of questions students may use if they plan to create an interview for their Irish CBA task.