Grá an Léinn
Welcome to my resource hub!
35Uploads
5k+Views
391Downloads
Welcome to my resource hub!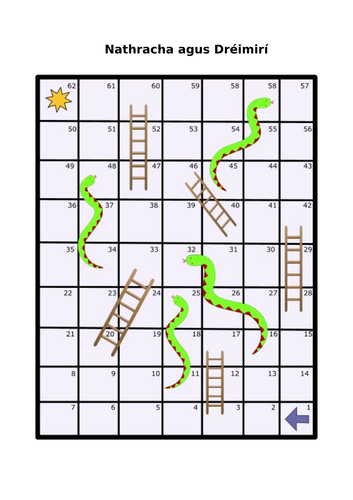 Snakes and Ladders as Gaeilge! Use this resource along with some dice. Cúpla smaointe: Write numbers in each box and have a corresponding sheet next to it. Students must do the task that corresponds with that number when they land on it. Irish oral work: Students to come up with their own oral questions in pairs and put them into 3/4 of the boxes leaving some blank. Students play game as normal and must answer any irish oral question they land on to their partner.

MRB Nóta Machnamhach Self assessment evaluation phrases as gaeilge for Junior cycle CBA's Resource can be used as a guide to compose self reflections on work for portfolio.

An Aimsir Chaite Briathra Rialta - Na Rialacha Consan Leathan agus Consan Caol Powerpoint

Ag Comhaireamh - Eisceachtaí Powerpoint (PPTT) Uair Bliain Seachtain Ceann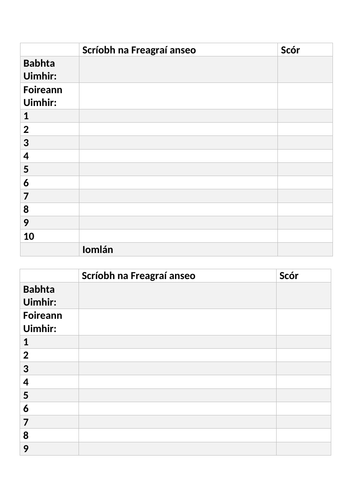 Bileog Scórála - Tráth na gCeist - Gaeilge Score sheet - Quiz in Irish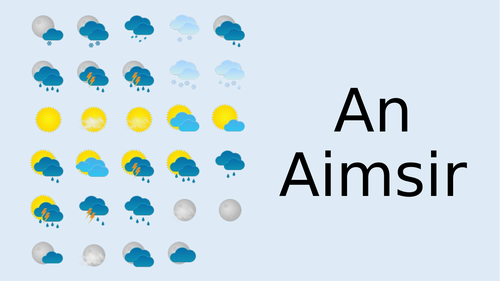 Powerpoint notes on The weather as gaeilge Includes, brainstorm, notes, grammar points, questions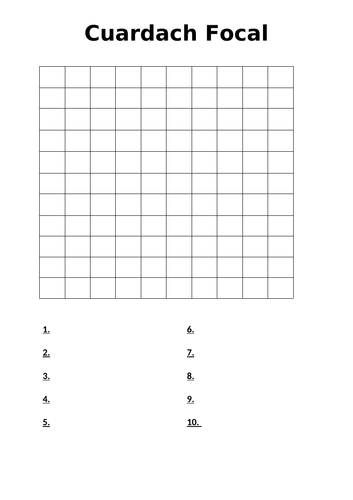 Cuardach Focal! Wordsearch as gaeilge Have your students create their own wordsearch for their partner to complete.

A lovely certificate to present to students who work hard in class. Print off, write in the details and laminate!

Use this fantastic 'Oíche Shamhna Bingo-Gaeilge' resource to play bingo in groups or as a whole class.

Who will win first?? Instructions: Divide into Teams. Each team is asked a question. If they answer correctly, click their teams color button to move their car. Five correct answers will cross the finish line and win the race. Great powerpoint to use to keep class active and to recap on the key elements of the lesson.