Laura Parkes Business Studies Shop
37Uploads
12k+Views
5k+Downloads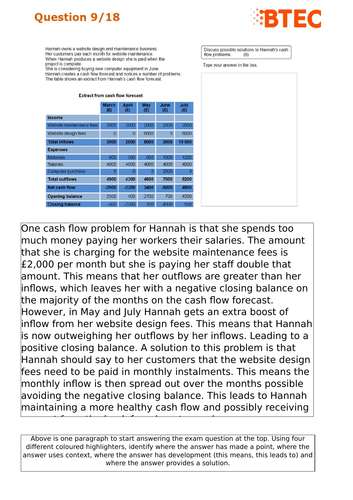 My BTEC group contains really low ability students who struggle to pick out what they need to do for each exam question. I used the Test version 3 supplied by BTEC which I did not create, and went through and created the answers as well as a model answer sheet for one of the 8 mark questions. Also I used pink, green and yellow to highlight different areas of the questions to help the students understand what they need to do. I couldn't find a mark scheme for the version 3 test on the website so hopefully this will help people who are trying to mark the test.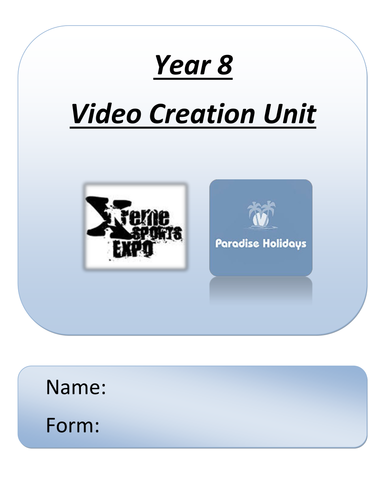 This booklet contains step by step guide and tasks with mark scheme at the back for a movie project. The serif sheet is a starter activity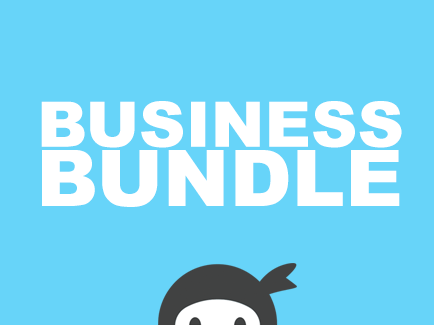 This bundle contains all revision resources for Year 12 and year 13 A Level Business students studying the OCR spec from 2015 onwards. Some content is for teachers only but all can be adapted for students.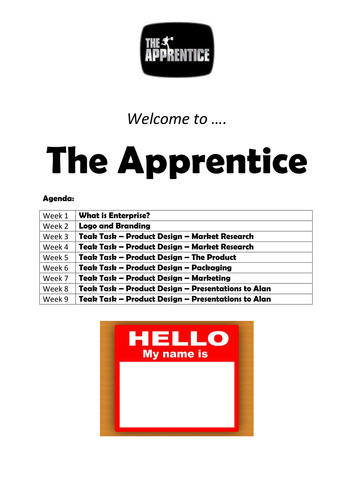 This project aims to give students the skills and understanding of starting up a business. Introducing the idea of enterprise and entrepreneurship. Preparation for GCSE. This project would be suitable for key stage 3 students. This can be used for GCSE or A Level. I found the different pictures on the and descriptions on the internet. I did not create these. However I think it is a useful document for students to look at people, training and motivation.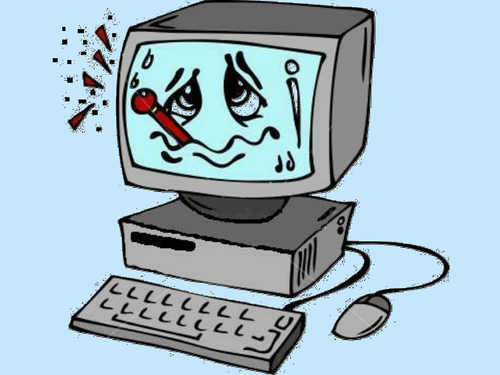 Presentation to get students to understand computer viruses and how they work. Also how to advise against getting viruses. This booklet contains tasks set out to introduce the concept of Scratch. The booklet allows for each student to record progress. At the end of the booklet it provides the student with the opportunity to review their tasks completed using Scratch. Works well for Year 7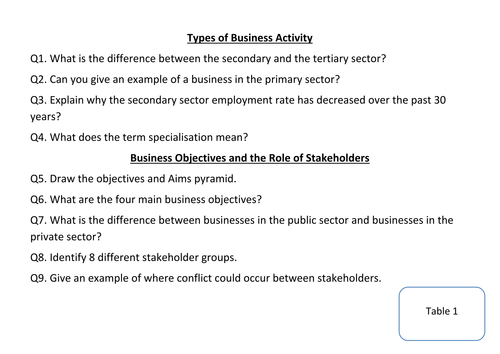 This is a resource that I have put together for my current Year 11's to revise Business and People content for their exam. It could also be used for Year 10's too. The sheets are labelled 1 -5 but you can adapt according to how many tables you have. The students in groups then go through the questions - have about 20 minutes per table and then rotate around. Good activity to use to identify gaps in knowledge.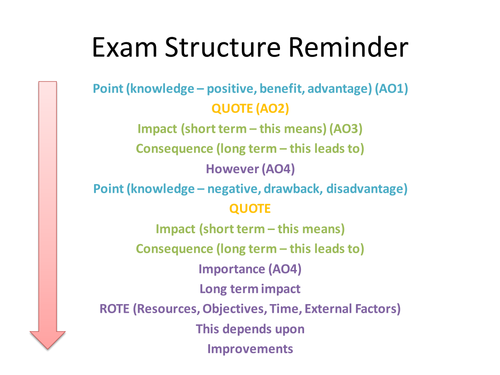 I created this predominantly for my year 12's but used with year 13 before too. We print it out onto pastel yellow, credit card size and then laminate them for each student. It acts as a reminder or scaffolding for lower ability and that way they see it more as a help tool rather than another resource for their folder. Let me know your thoughts please :)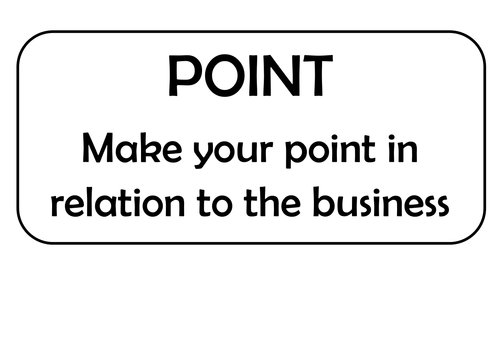 Above are analysis and evaluation skills broken down into logic chains to display on classroom wall. Mainly for A Level but I do use them with my GCSE groups too. Mine are printed onto coloured card and then laminated. I have completed a prep worksheet for part of the case study unit on the toy shops in Bowton. This is prep for cash flow and the focus on Tom's Toys. The sheet is A3 and double sided - focusing on extracting from the case study and then prep for an essay question (made up by myself) to allow students to understand how to extract info from the case study and use the context in their essay.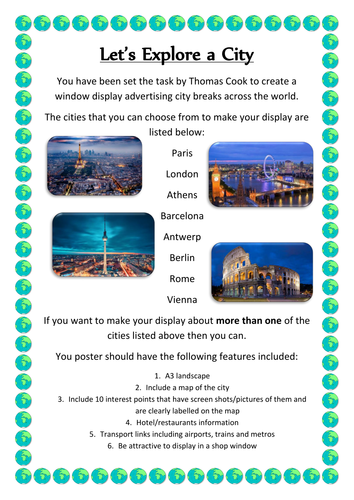 This task was created for KS3 students. Can be used as an ICT or Geography task. Good to get the students using the Microsoft Publisher and exploring and researching using the internet.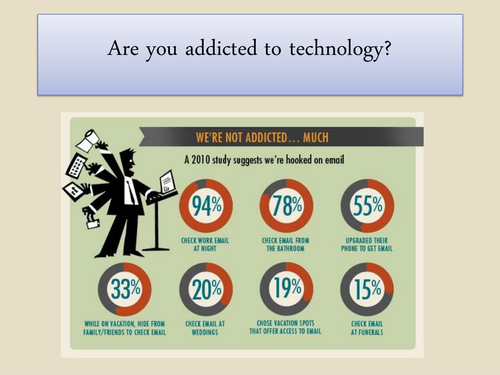 This presentation and worksheet are for addiction to technology and gets students to explore how much they use technology. Important for assessing their understanding of themselves too. Is a one lesson activity.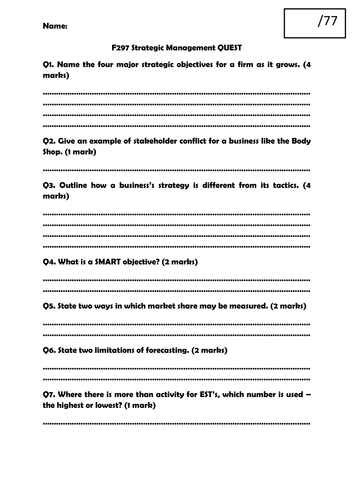 This is a test with grade boundaries at end of test for Year 13 F297 Strategic management unit I use this technique with my A Level Business studies students to remember their exam technique. Point, Impact, Cause, Consequence, However... It really helps with their Analysis I created this passport to record and track any intervention for my key stage 4 students. They also discuss, agree and sign the passport and targets set. I find this works well with my year 10 more than my year 11 but we'll see next year when I have my current year 10's as 11. I set an intervention piece of week each week on top of their normal homework. It is usually an extra exam question. This is then marked with feedback and attached to the intervention passport as evidence. Good way to keep track and differentiate.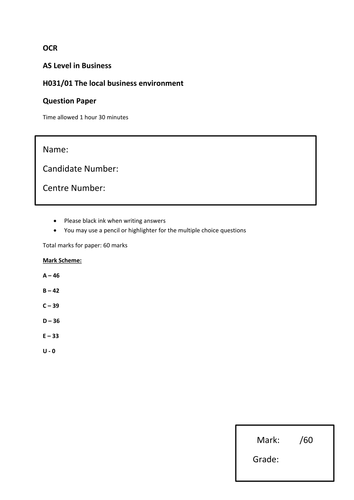 This is a mock paper that I have put together using questions and case study from the OCR textbook. I have not adapted the questions. They are taken straight from the OCR textbook. It includes a mark scheme as well as a feedback marking sheet for the students skill. It worked well with my current year 12 students who sat this paper earlier this month. The questions are not mine. I have merely put together a usable paper.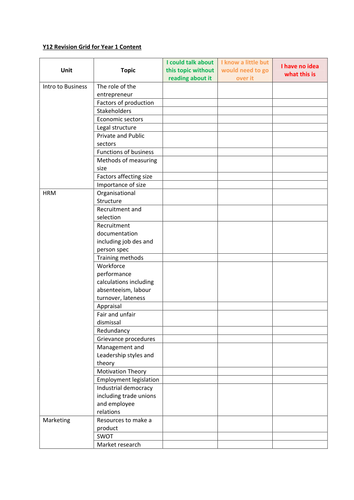 The grid I have completed for my Y12 students who have started the new OCR spec in Sept. It covers all topics for Year 1. I have also put a mock paper together for January based on all content taught up until that point. If anyone would like that please comment your email address below.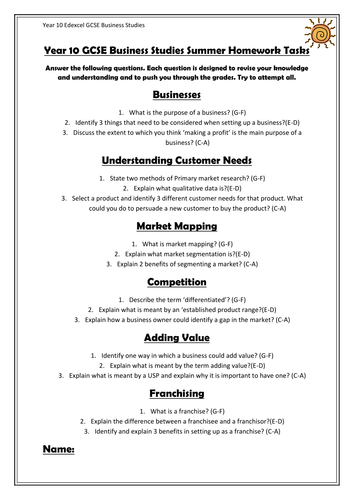 This is just a small resource designed to give the Year 10 GCSE Business studies something to focus on over the summer holidays. You can of course adapt the idea to suit whichever topic area. The questions are graded. This allows progression.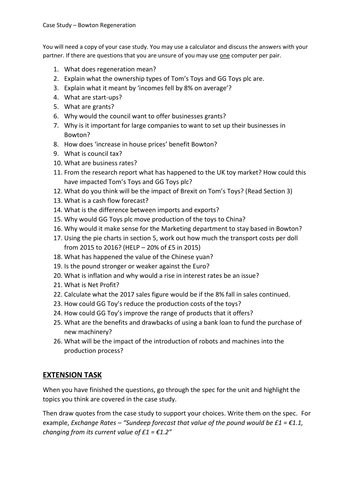 This activity I have done to allow Y11 students to understand the case study more independently before I start the content side of things.