Margarita Georgiou's Shop
152Uploads
60k+Views
2k+Downloads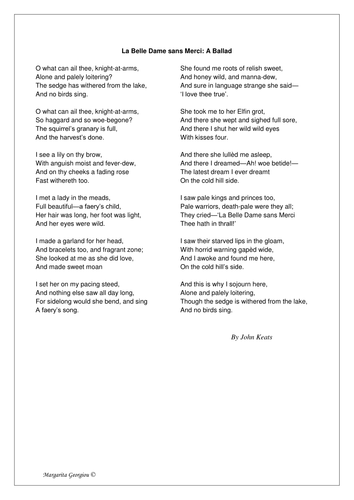 The poem and a summary of the content are provided, as well as some brief notes on the form and structure. Teacher answers to questions are added on a separate word document to display and have students mark if required. Tasks include an image based quotation search, questions of increasing difficulty about the content of the poem to encourage close reading and various activities related to form, structure and tone. Learning objectives are included and there is also a glossary and extension tasks at the end.
A detailed, differentiated workbook with tasks for almost every chapter, including SPaG starters, extension tasks, wordbanks, sentence starters and examples for students to use as a guide. Includes approximately three tasks per chapter of increasing complexity. Tasks focus on understanding and interpreting the text, using quotations and explaining their significance. There are also writing tasks such as diary entries and character analyses. Easy to mark assessment grids included (a range of self/peer and teacher assessment).
Two photocopiable newspaper templates (tabloid and broadsheet styles). Also includes a similar version of each, which displays information about where to put headlines, sub-headings etc.
A student task sheet to explore and analyse the poem. Includes activity to identify devices, quotation analysis tasks, an essay question and comparison grid to compare with the poem 'Effects'.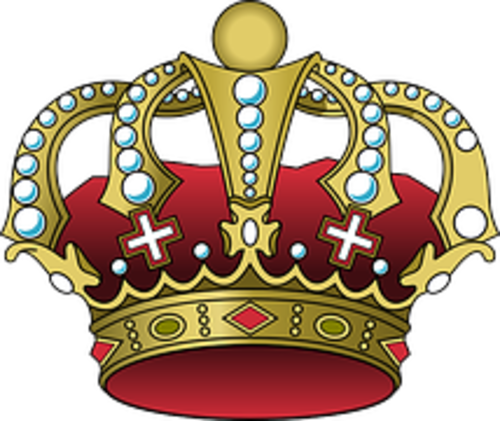 A comprehensive workbook filled with activities to help students understand the content, language, themes and characters in the play (Acts 1-3). Suitable for use in class, as a revision workbook or as a homework book.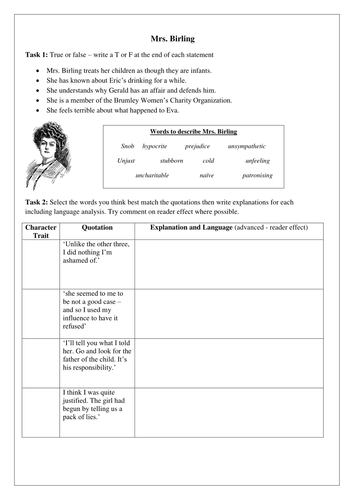 Several worksheets with tasks of increasing complexity, examining the character of Mrs. Birling through analysis of quotations. Differentiated objectives and assessment grid included.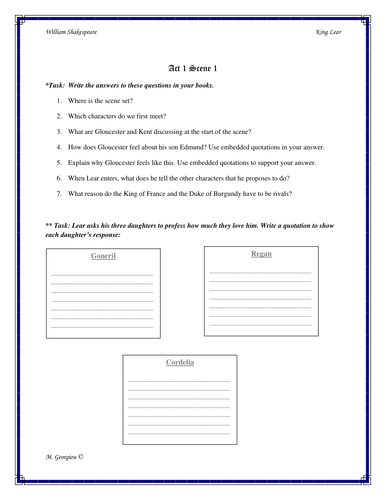 A ready to print workbook, which is differentiated by tasks of increasing complexity. This is handy to use as students study the play in class. Alternatively, it is an easy resource to use for homework or as a revision booklet.
Several complete lessons for learning about poetic devices complete with worksheets (separated into lessons with clear task instructions). Activities are varied to engage students and differentiated to learning style or ability. A PowerPoint presentation is provided to display key lesson information. Definitions of devices are given, differentiated learning objectives are provided and activities are outlined as a visual reminder of the lesson structure.
A whole lesson on worksheets, just print and teach - ideal for cover or when you're technology has failed. Includes differentiated objectives starter with extension on powerful verbs and adjectives - using a thesaurus to find synonyms main task: create sentences with synonyms in starter then peer assess (checklist included) Developmental task: Describe the image using ambitious vocab from previous activities and self assess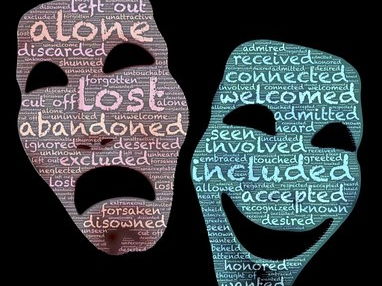 A grid for essay planning and preparation. Includes points for comparison and some sample quotations. Students complete the comments section.
Resource 1 - A planning grid with points and corresponding quotations for both poems, designed to offer some ideas, but leaves room for additional student thoughts. Resource 2 - A paragraph by paragraph essay plan with essay title, tips and sentence starters.
A set of worksheets for student to analyse the poem. Includes: Differentiated objectives Arange of tasks to explore themes, structure, tone and language A glossary Speaking & listening task Research task Extension activities
Several lessons worth of worksheets including differentiated objectives and tasks of increasing difficulty, as well as extension tasks. There is an exam style question with a detailed essay plan with optional starting sentences for the introduction and conclusion.
A set of worksheets including a range of tasks on tone, language, structure , themes and the poet to help students understand the text. Includes differentiated learning objectives, extension tasks and an exam style essay question.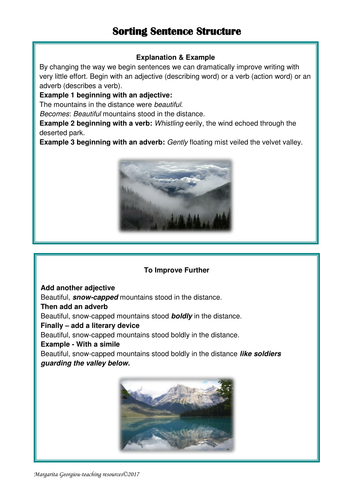 A set of worksheets aimed at improving the quality of writing by learning to write sentences effectively. Includes an explanation and examples of how to vary sentences and their use, a page of description for students to study, a self -assessment task, differentiated objectives, three tasks of increasing difficulty and extension tasks. There is space for students to write so nothing else is needed and therefore this would be ideal for cover and, with very little adapting, for homework too.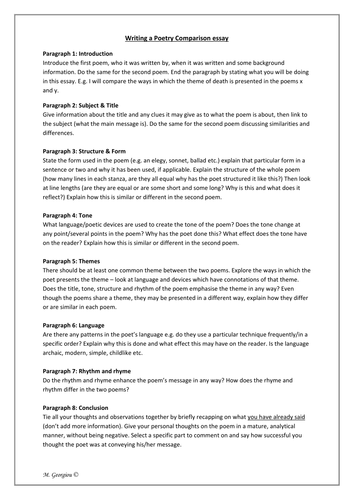 A detailed guide for students to work through the poetry comparison essay. Structured into paragraphs with a clear description of what should be included.
A series of worksheets including a range of tasks, a glossary, differentiated objectives, extension tasks and an exam-style essay question. Can be used as class work, cover, homework or revision.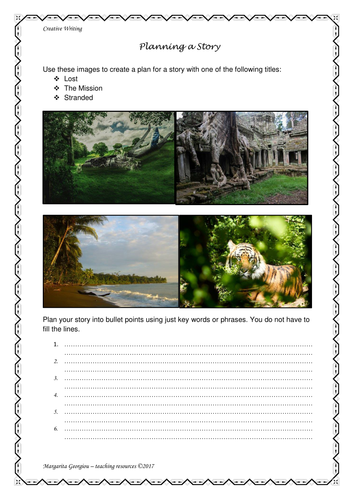 A worksheet with four images to help students plan an adventure story. Offers a choice of three titles and bullet points for students to plan. Ideal for a cover lesson or homework.
A reminder of some techniques for experienced teachers and a helping hand for student teachers and those new to the trade!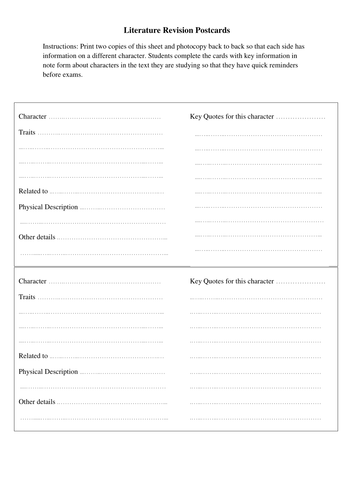 Character revision postcards with subheadings and blank revision cards ready to print and cut out. Eight cards are given in four different colours to separate topics, themes, characters etc.