Petermorris2001's Shop
Everything in the shop is a pound cheaper than in Poundland.
1k+Uploads
1040k+Views
532k+Downloads
Everything in the shop is a pound cheaper than in Poundland.

A multi-choice self-correcting interactive exercise practising the word order after weil in the context of GCSE level statements about school.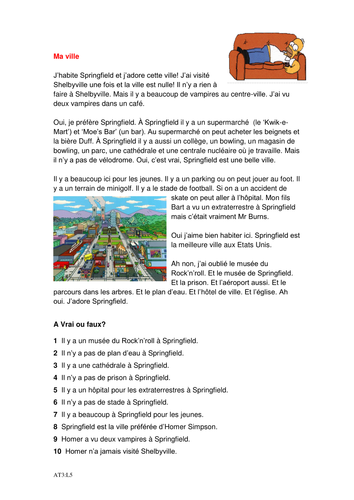 Text in which Homer Simpson talks about what there is to do in Springfield and compares it to Shelbyville. The text is followed by a True / False exercise, a find-the-phrase exercise, a manipulation exercise and a writing task.

About as simple a history of the divided city of Berlin as I could come up with. Designed as an introduction to the topic.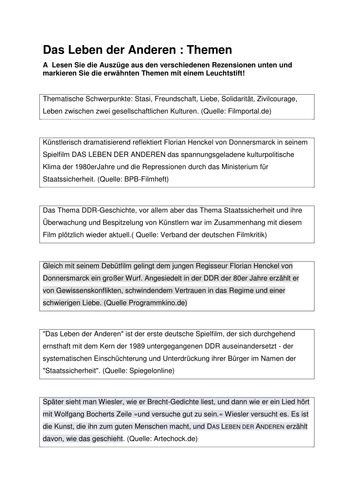 A number of short excerpts from reviews of the the film. Students must identify the references to the themes in each review. This is followed by a Diamond Nine card sort in which students must discuss the themes and agree which are more important and which are less important.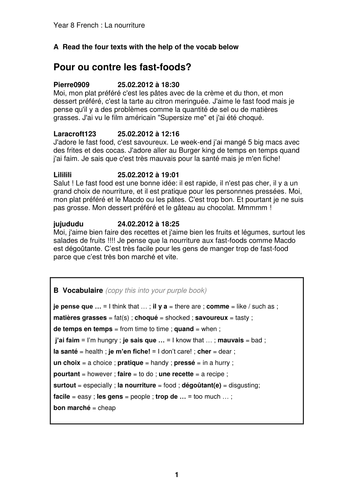 Short text, adapted from an authentic source, in which young French speakers discuss fast-food. The stimulus text is followed by comprehension and manipulation exercises, a bit of grammar and a writing task.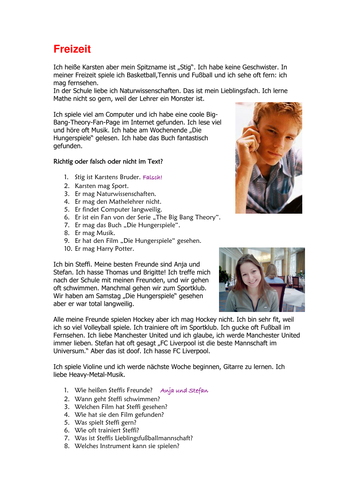 2 texts in which teenagers talk about their free time. The first text is followed by richtig / falsch / nicht im Text questions, and the second text is followed by open questions in German.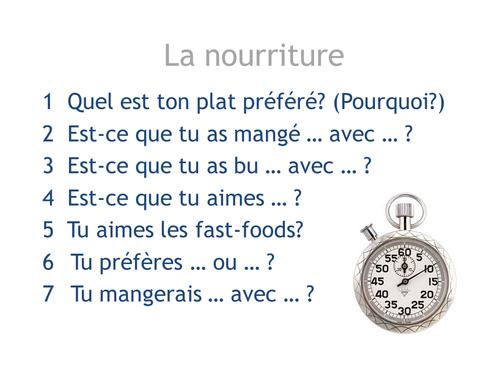 The Powerpoint contains a set of questions which form a scaffold for pair work. There is a stop watch on every slide to encourage the students to try to improvise a one-minute answer to each question.

Interactive drag and drop exercise. There are 100 different football words and phrases programmed into the game. The program will select ten items at random and shuffle the order of the items each time the game is opened. With luck, it will just about never be the same game twice. Will work on IW or PC.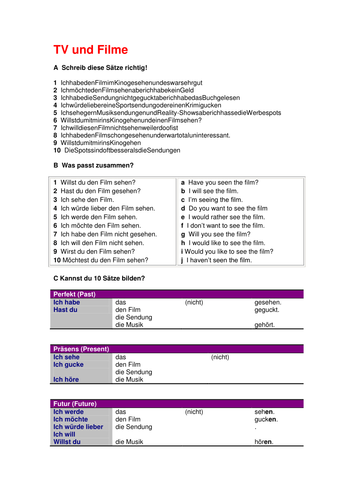 Revision of basic verbs relating to watching TV and films in the Perfect, Present and Future Tenses, with some Modals thrown in for good measure.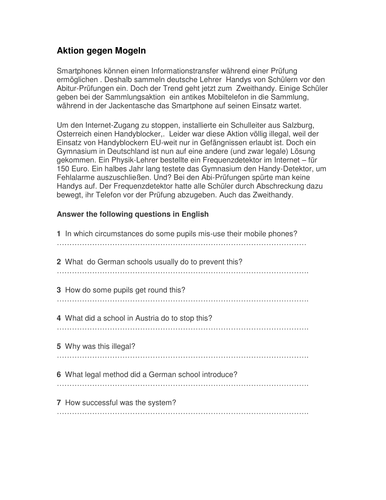 A text about pupils in German and Austrian schools using mobiles in exams and the latest counter-measures that have been trialled. The text is followed by questions in English. PS Typo now fixed.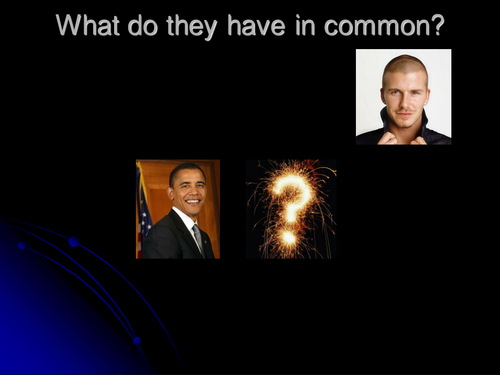 A sequence of slides featuring photos of celebrities. Pupils have to suggest what the pairs or groups of celebrities on each slide have in common. The final slide features all the photos used so far and pupils then have to suggest what they ALL have in common. To illustrate what they all have in common, show them the youtube video, accessed via the link below, in which every one of them uses a foreign language. There is a mini-script on the ppt.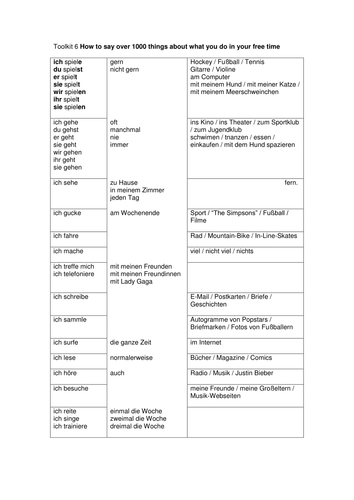 TOOLKIT which will enable pupils to generate over 1000 different sentences in German about their hobbies and interests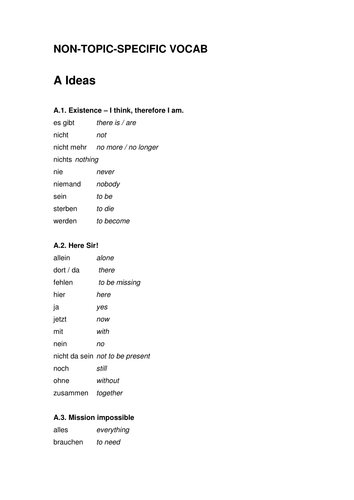 Complete GCSE vocab list in German and English. I replaced the usual prosaic topic and sub-topic titles with song and film titles, song lyrics and some obscure quotations in a desperate attempt to make some of my revision-shy pupils look through it.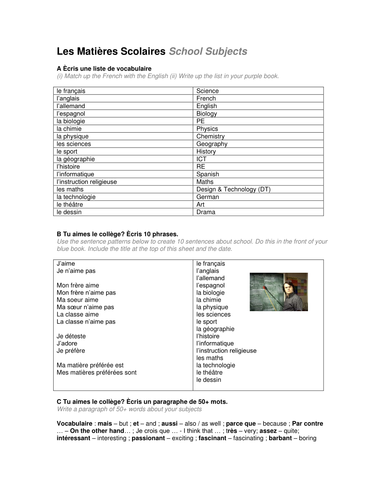 A vocab matching exercise followed by a simple toolkit to help students express opinions about school subjects in French, followed by a writing task with vocab support.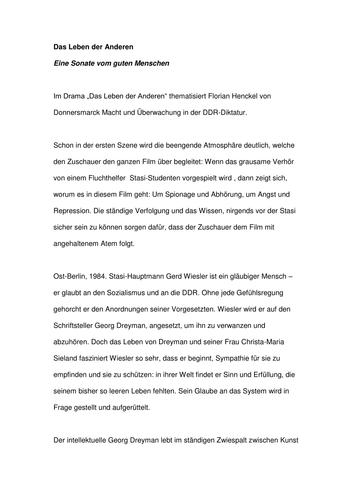 This resource features an edited-down review of the film, followed by a 'Find the phrase&' exercise and a manipulation exercise. Together they are designed to help students create the kind of language they will need to describe themes in the film.

Interactive drag and drop exercise, practising German Easter vocabulary. The file will present a different selection of ten items each time it is opened and will shuffle the order of the items each time too. Frohe Ostern!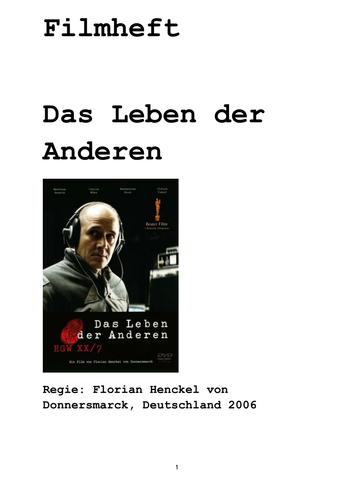 I've had a go at editing the various DLdA resources I've uploaded, into a single Filmheft. I've added a vocab list and a load of essay titles for good measure.