Petermorris2001's Shop
Everything in the shop is a pound cheaper than in Poundland.
1k+Uploads
977k+Views
493k+Downloads
Everything in the shop is a pound cheaper than in Poundland.

Two resources for able KS4 students. The first is a vocab match-up activity to introduce students to some key vocab relating to Global Problems. The second is a text relating to Global Problems, followed by a True / False / Not in Text activity, a sentence building activity using a toolkit to help students quantify their levels of concern, plus some questions for students to answer about what should or should not be done in order to improve things. (The text is watered down from a text I originally wrote for Lernpunkt Deutsch.)

TOOLKIT for generating complex sentences relating to the topic of family and relationships, and for practising word order in sentences featuring a main clause and a subordinate clause.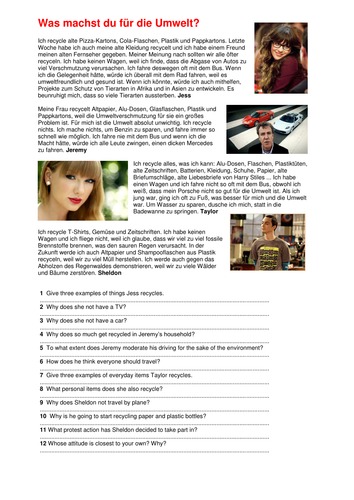 Four short texts in which TV characters or celebs talk about what they do or don't do to help the environment, followed by GCSE style questions in English (plus one non-GCSE style question.)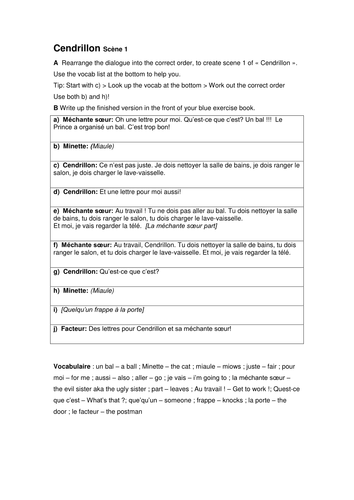 Script for a short classroom panto featuring Cinderella, one ugly sister, a prince, a cat and an unexpected saviour. Practice of household chores embedded into the script. Just add props and an audience. There is also an exercise based on the first scene of the play, in which pupils must reassemble the scene from a jumbled text.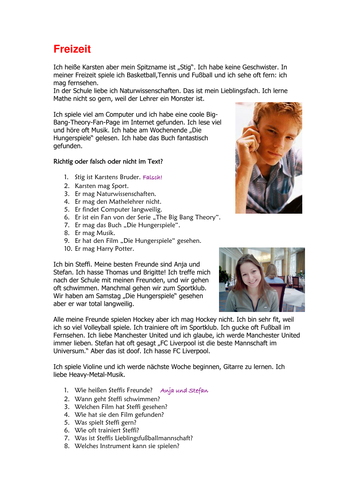 2 texts in which teenagers talk about their free time. The first text is followed by richtig / falsch / nicht im Text questions, and the second text is followed by open questions in German.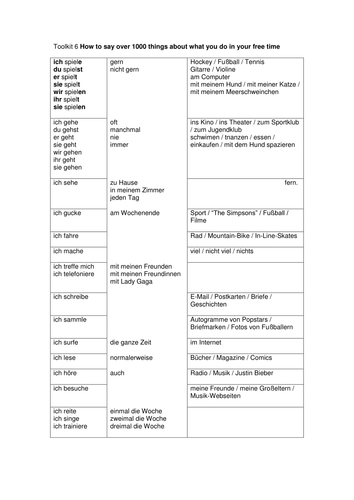 TOOLKIT which will enable pupils to generate over 1000 different sentences in German about their hobbies and interests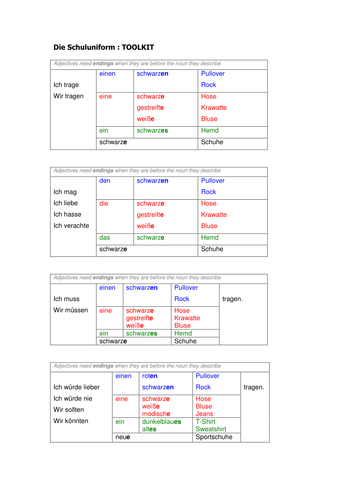 Toolkit to help Foundation Level students say what they wear, have to wear, would rather wear, like, dislike, despise etc and get the adjectival endings right.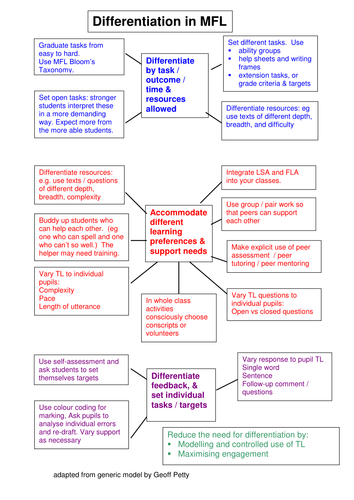 Planning resource for teachers of FRENCH, GERMAN, SPANISH or any MFL. It is adapted from a generic model by Geoff Petty.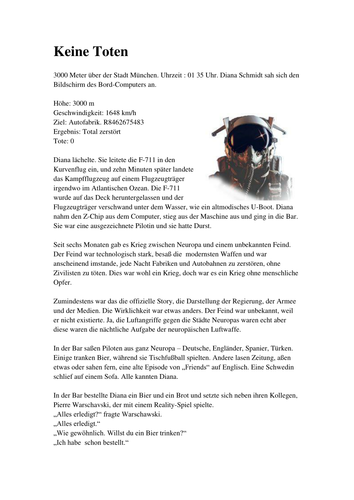 Some extended Reading for 6th Form. A dystopian look at the future with a surprise / cliche ending, depending on how many Sci-Fi films you've seen. This is an extended and more detailed version of a story I originally wrote for my KS4 French classes. Extended exposure to the Imperfect! The second resource is an interactive cloze text featuring a section of the story. All the missing words are verbs in the Imperfect.

This resource contains a set of 25 exam practice questions, assembled from edited versions of materials I have uploaded previously. The stimulus materials are mostly followed by questions in English or True/False/Not in text and cover a wide range of topics. This is a Mark II version with a number of wrinkles* ironed out. Markscheme also added. * ie mistakes!

Interactive presentation which leads learners though a series of closed questions and guides them to the choice of the correct case and the correct form of the articles within that case. Can be used on the IW for demonstration and / or independently by the pupils to help them write with greater accuracy. Well, you never know ...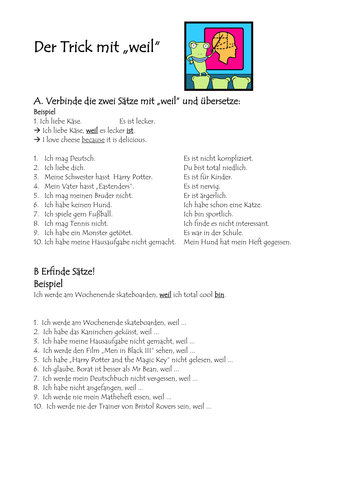 Simple (?) exercises to help pupils master the word order after 'weil'. They have been used with relative beginners.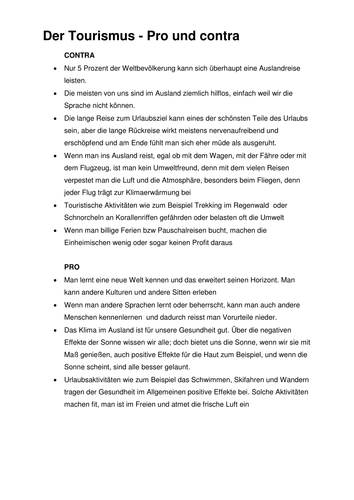 Powerpoint with nine slides picturing different types of holiday and with questions to support or provoke discussion. The Word document has arguments for and against tourism which can provide further support. The first slide on the PPT acts as a homepage. Students pick a number and are hyperlinked to an image to discuss.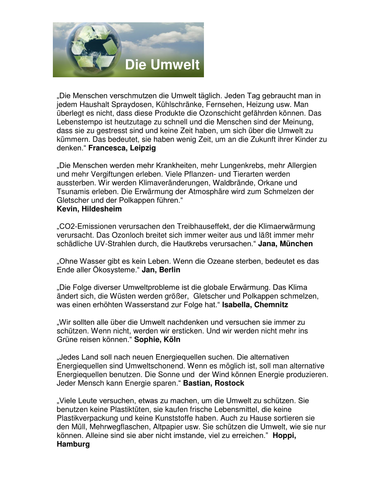 Text in which a number of young Germans express their views about environmental issues. The text is followed by (i) an exercise in which students must make notes from the text on the causes of environmental problems, the problems themselves and the possible solutions and (ii) a scaffolded discussion.

Practise of key language relating to asking directions, followed by a playscript, in which Britney Spears asks the characters from Scooby Doo for directions. The location of the station remains a mystery.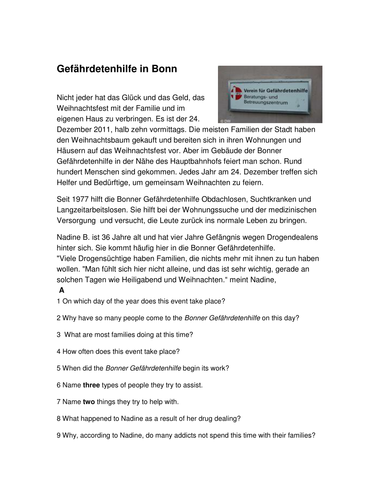 Higher Level Text on homelessness in Bonn followed by (i) reading comprehension questions in English (ii) a grammar focus (iii) a text manipulation excercise