Petermorris2001's Shop
Everything in the shop is a pound cheaper than in Poundland.
1k+Uploads
909k+Views
453k+Downloads
Everything in the shop is a pound cheaper than in Poundland.

This multiple-choice quiz contains 30 questions. However, each time you open it, it will randomly select 10 questions from the list of 30, and will shuffle the multiple-choice answers. It will almost never never be the same quiz twice. If you use it in a computer suite, each student in effect gets a different quiz. Will work on PC or IW. (PS Typos now fixed!)

Interactive presentation which leads learners though a series of closed questions and guides them to the choice of the correct case and the correct form of the articles within that case. Can be used on the IW for demonstration and / or independently by the pupils to help them write with greater accuracy. Well, you never know ...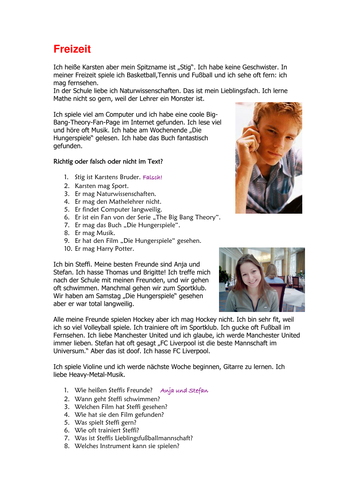 2 texts in which teenagers talk about their free time. The first text is followed by richtig / falsch / nicht im Text questions, and the second text is followed by open questions in German.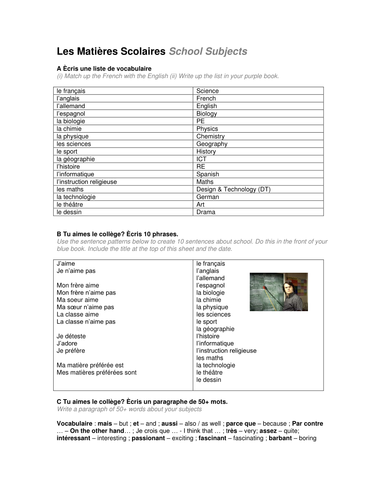 A vocab matching exercise followed by a simple toolkit to help students express opinions about school subjects in French, followed by a writing task with vocab support.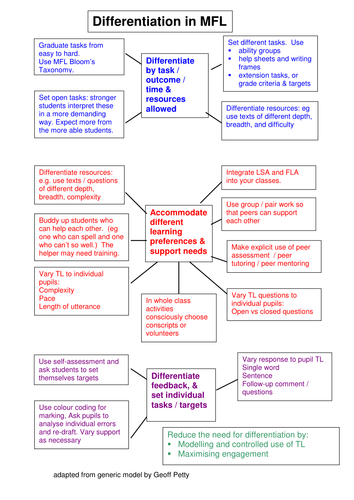 Planning resource for teachers of FRENCH, GERMAN, SPANISH or any MFL. It is adapted from a generic model by Geoff Petty.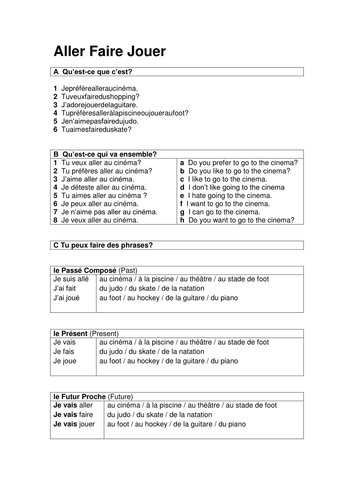 two comprehension exercises and one sentence building exercise to encourage pupils to think about the usage of three key verbs relating to free time. Examples in three tenses.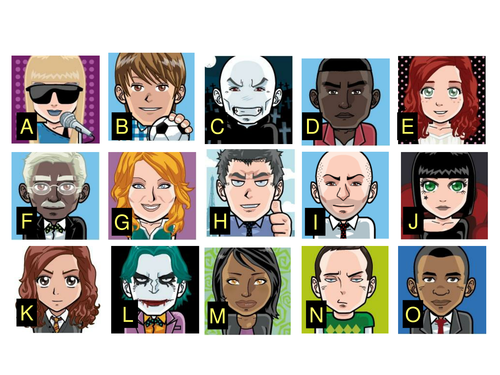 Slide 1 of the Powerpoint acts as a homepage for the other slides. Ask pupils to select a letter, then click the corresponding image and it will hyperlink to a slide with a phoneme to practice. Click on the 'back' button to go back to the homepage.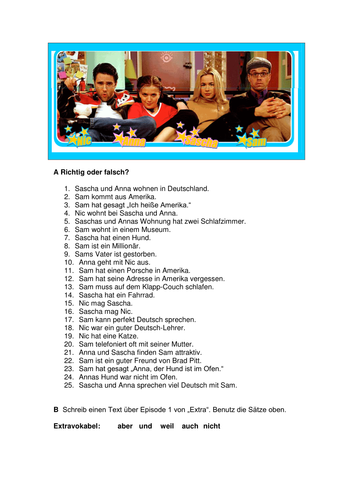 A set of comprehension questions relating to Episode 1 of the Channel 4 German Series 'Extra'. Once answered the questions provide the language to complete a writing task.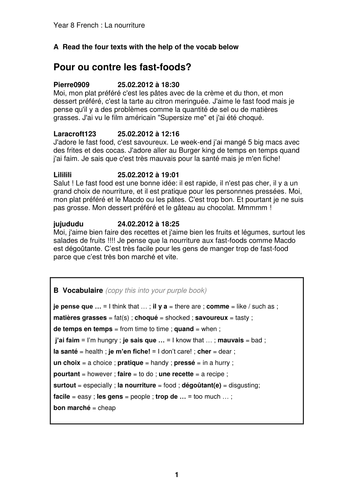 Short text, adapted from an authentic source, in which young French speakers discuss fast-food. The stimulus text is followed by comprehension and manipulation exercises, a bit of grammar and a writing task.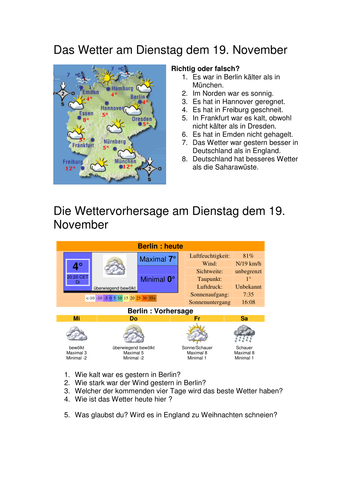 Two authentic weather reports with comprehension questions in German.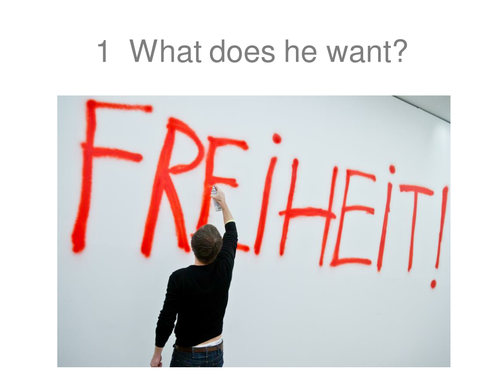 Powerpoint with 35 realia, each followed by questions in English.

Interactive drag and drop practice of German question words. Will work on PC or IW.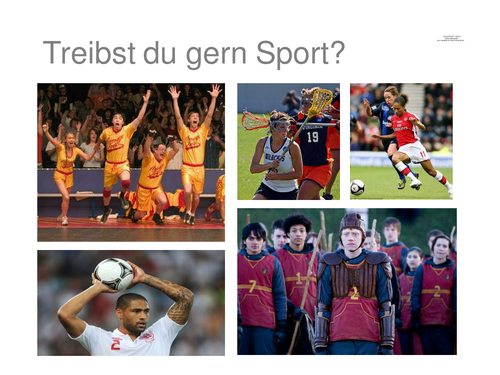 Powerpoint with questions and images to promote discussion about health and fitness. The clock in the corner of each slide is to encourage the students to keep talking for 60 seconds if they can. The questions could also be used to help structure written work. PS Typo fixed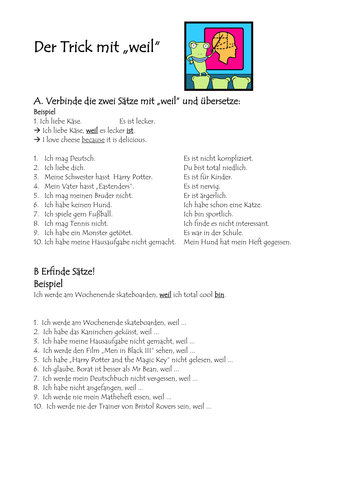 Simple (?) exercises to help pupils master the word order after 'weil'. They have been used with relative beginners.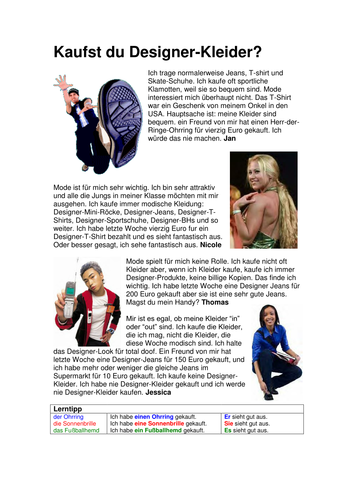 3 model texts about designer clothes plus a little bit of grammar to help students express their own ideas.

Interactive drag and drop game focussing on adverbs of time. The game contains thirty adverbs / adverbial phrases but will randomly select ten each time it is opened and arrange them in random order. Should never quite be the same exercise twice. Will work on IW or PC.

Interactive activity for practising adjectives for describing family members and friends