Petermorris2001's Shop
Everything in the shop is a pound cheaper than in Poundland.
1k+Uploads
1009k+Views
511k+Downloads
Everything in the shop is a pound cheaper than in Poundland.

Interactive drag and drop practice of French personal pronouns. Will work on IW or PC.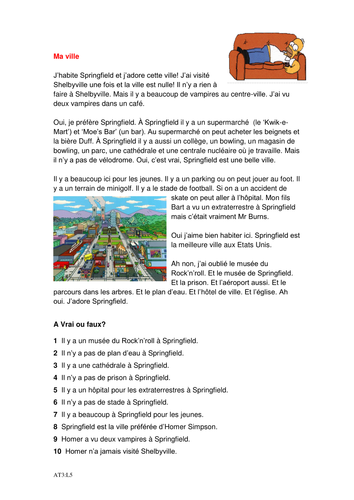 Text in which Homer Simpson talks about what there is to do in Springfield and compares it to Shelbyville. The text is followed by a True / False exercise, a find-the-phrase exercise, a manipulation exercise and a writing task.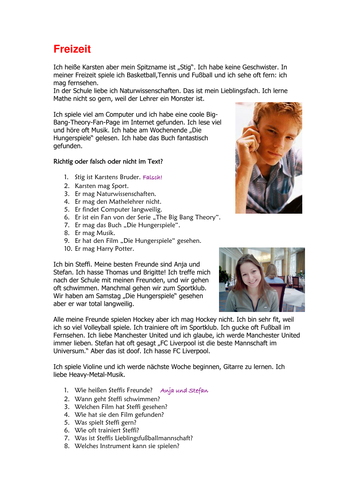 2 texts in which teenagers talk about their free time. The first text is followed by richtig / falsch / nicht im Text questions, and the second text is followed by open questions in German.

Interactive drag and drop exercise in which students must match the brief character descriptions with the name of the character in the Film. Will work on PC or IW.

Interactive match-up activity for practising WEATHER vocab. Programmed to practise a slightly different vocab list each time it is opened.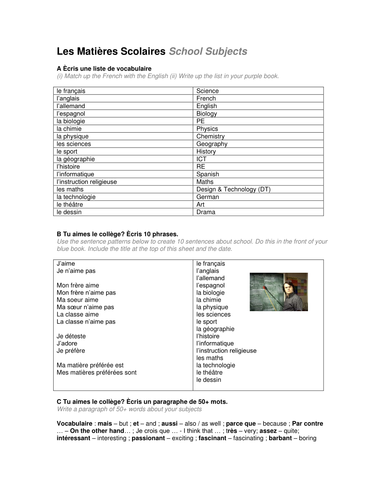 A vocab matching exercise followed by a simple toolkit to help students express opinions about school subjects in French, followed by a writing task with vocab support.

About as simple a history of the divided city of Berlin as I could come up with. Designed as an introduction to the topic.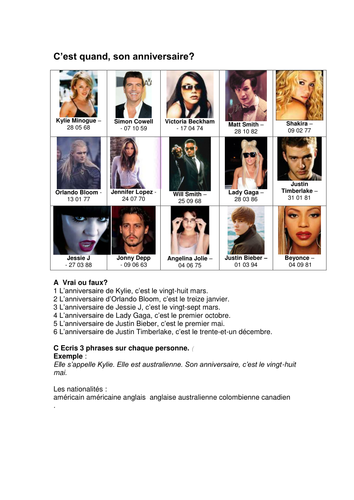 List of celbrity birthdays with true/false questions and a writing activity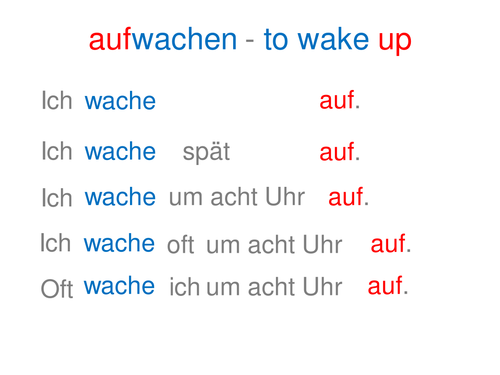 Powerpoint which gradually builds up examples of word order when using separable verbs and illustrates the parallel with adverbial phrases. All in the context of daily routine.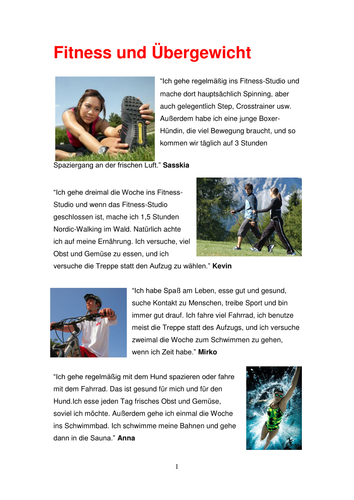 This is a re-vamped version of a text I have uploaded elsewhere. It now has additional exercises. The text has been simplified slightly and is now followed by (i) a comprehension activity (ii) a find the phrase exercise (iii) grammar practice of TMP (iv) a manipulation exercise (v) a translation exercise (vi) a speaking activity and (vii) an essay

Interactive drag and drop activity featuring vocab relating to MES LOISIRS. Will work on PC or IW.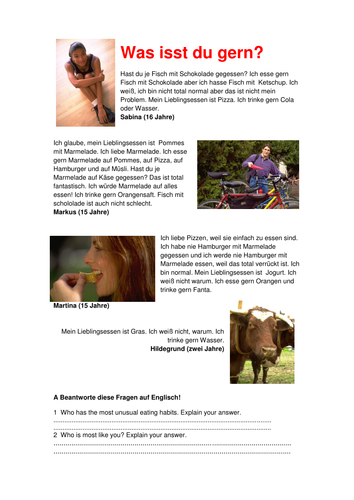 Text about typical and atypical eating habits, followed by some comprehension questions, a 'find the phrase' exercise, a manipulation exercise, a writing task and a speaking task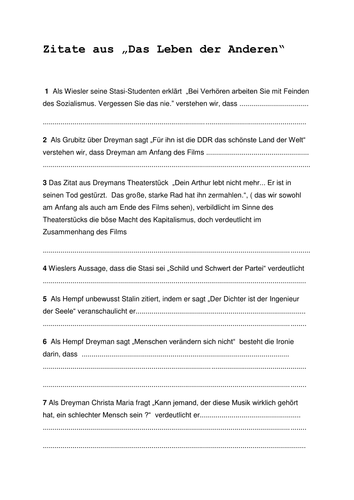 A selection of key quotes from the film, which students must analyse and explain using the sentence starters given.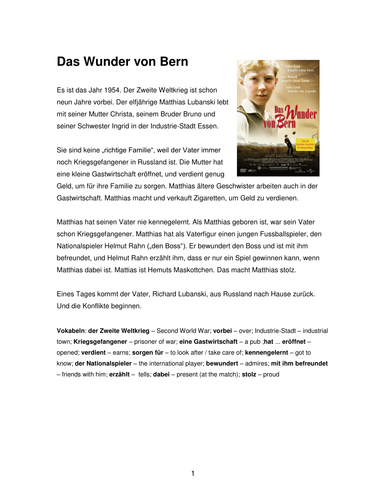 Exercises to accompany the film. There is a scene-setting text with comprehension questions for students to do before watching the film, followed by comprehension and manipulation work and a writing task to do after watching the film. (Vor dem Film ist nach dem Film.) There are two slightly different versions, one for Foundation and one for Higher level.