137Uploads
13k+Views
2k+Downloads
Languages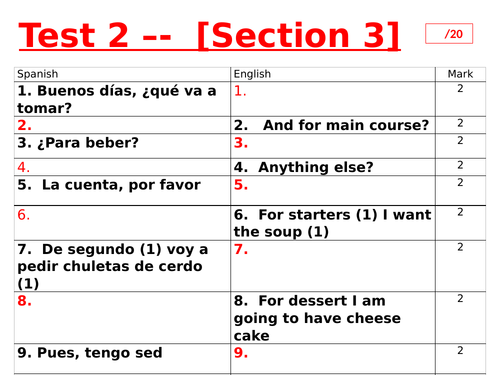 Two lessons based on chapter 4, module 3 from viva 2 book. Includes sentence builder.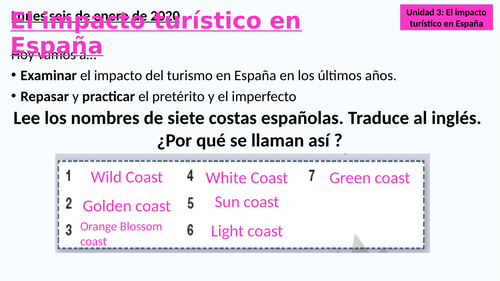 Two introductory lessons to topic 3, the impact of tourism in Spain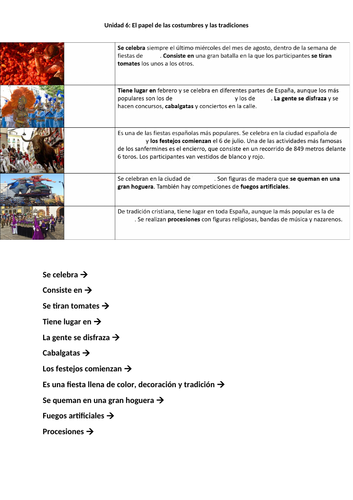 An introductory lesson on Spanish festivals + la tomatina. Grammar focus: por and para

2 lessons based on Viva 3 module 2 hotel catástrofe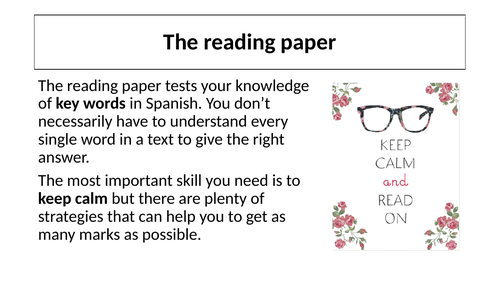 An analysis of the foundation reading paper (AQA 2018) with strategies and ways to tackle the paper and particular questions.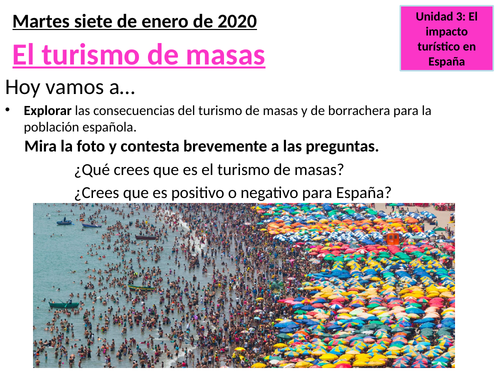 A lesson on ´turismo de masas´for A level Spanish students.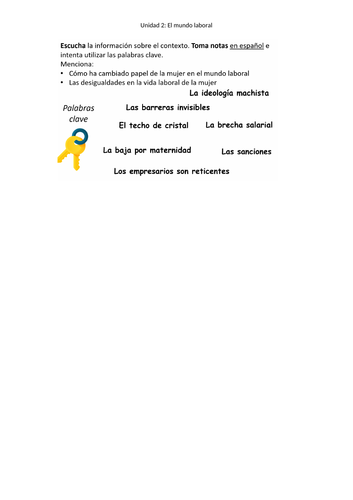 Two lessons on the role of women at work in Spain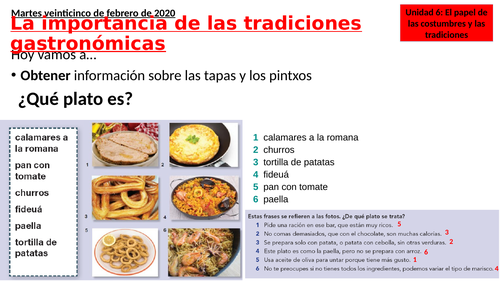 A lesson on the importance of traditions, tapas and pintxos, reading + listening + speaking on the topic of food and Spanish traditions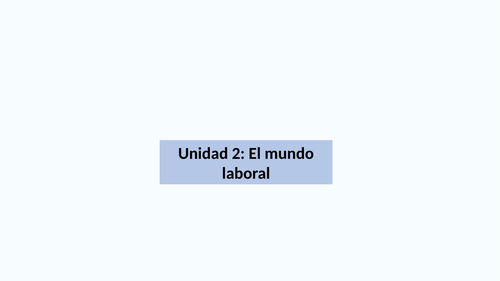 Lesson on 'precariedad laboral'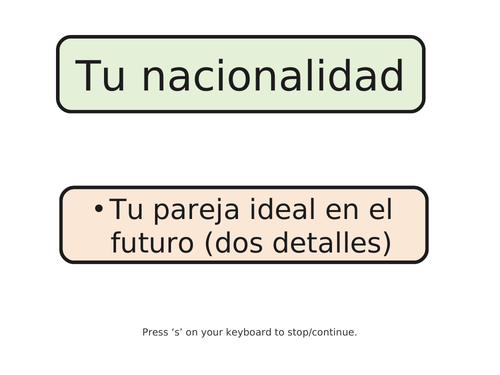 Two games/resources to practise role plays based on role play questions from the 2019 exams. The board game has slides with model questions to go through as a class after the students work on their own.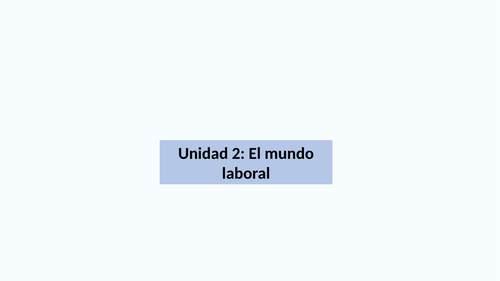 Two lessons on 'contratos basura'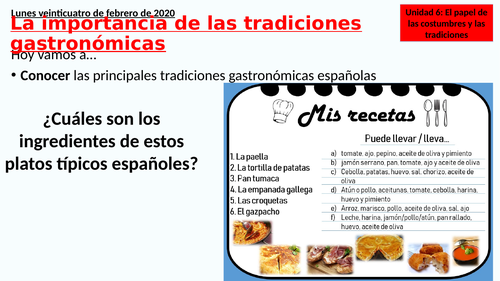 an introductory lesson to topic 6, la importancia de las tradiciones gastronomicas (AS)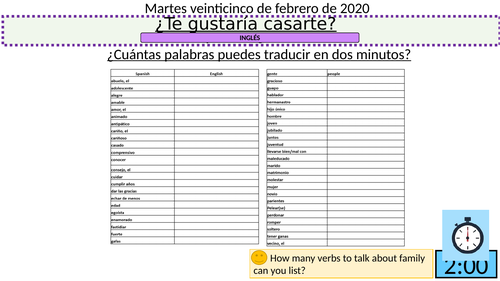 one lesson with exam questions and vocabulary revision for theme 1 -relationhips and marriage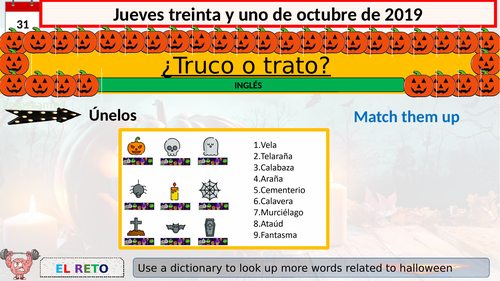 One lesson on halloween aimed at primary school or year 7 students with basic vocabulary and plenty of games and activities in Spanish.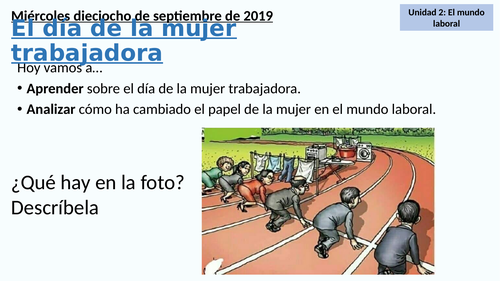 Two lessons based on Unit 2. El día de la mujer trabajadora y mujeres que hacen malabarismos.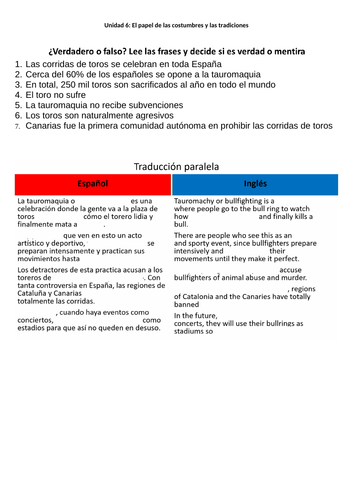 An introductory lesson on bullfighting with arguments against and for, translation and speaking/writing activity