117Uploads
11k+Views
1k+Downloads
Languages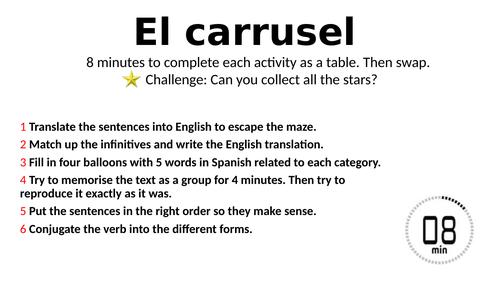 A carrousel type of activity to revise all the contents of Viva 1 module 2 -year 7 Spanish.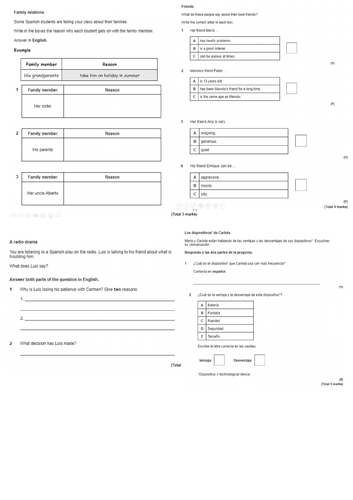 A lesson about strategies and practice questions for the Spanish listening paper for higher and foundation students. (AQA) Listening tracks are included in the powerpoint.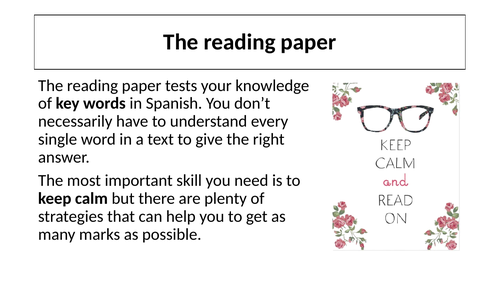 An analysis of the foundation reading paper (AQA 2018) with strategies and ways to tackle the paper and particular questions.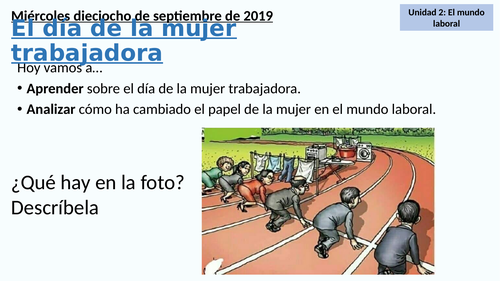 Two lessons based on Unit 2. El día de la mujer trabajadora y mujeres que hacen malabarismos.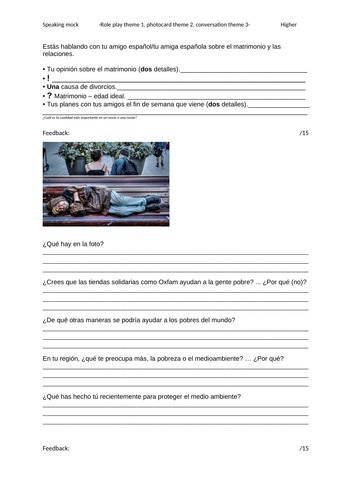 6 different worksheets for students to practice their speaking (3 foundation and 3 higher) based on past papers. Each worksheet has a role play, photocard and conversation questions on three different themes.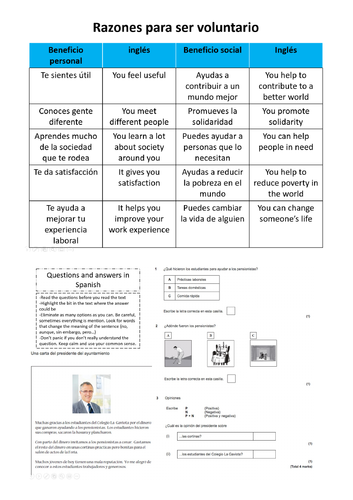 3 lessons on poverty and homeless aimed at Y11 mixed ability group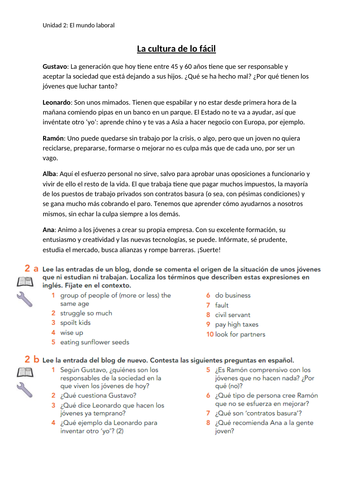 Introduction to module 2 'El mundo laboral'

Two lessons based on module 2 viva 3 'cómo va a ser tu futuro'

2 lessons based on Viva 3 module 2 hotel catástrofe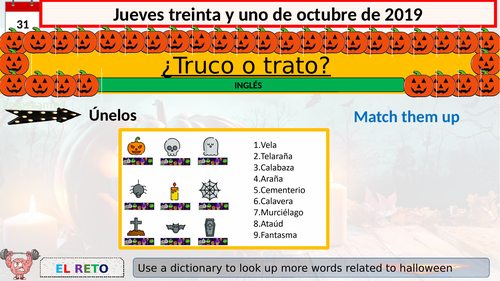 One lesson on halloween aimed at primary school or year 7 students with basic vocabulary and plenty of games and activities in Spanish.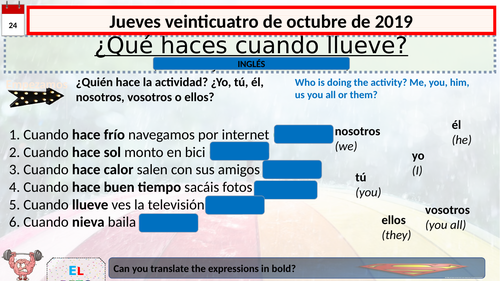 2 lessons based on this chapter from Viva 1 'qué haces cuando llueve´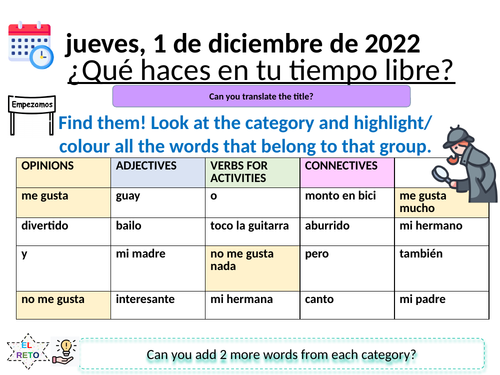 Two lessons on this chapter from viva 1 'cantas karaoke'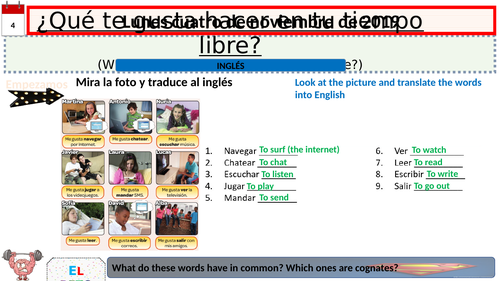 2 lessons based on Viva 1 - module 2. ¿Qué te gusta hacer? Present tense and opinions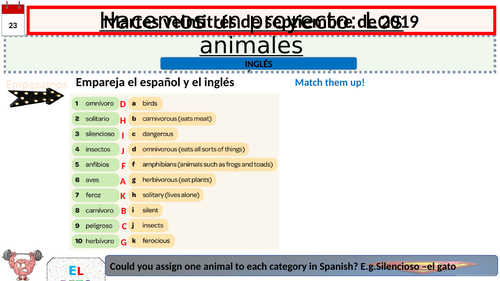 A lesson based on viva, end of module activity.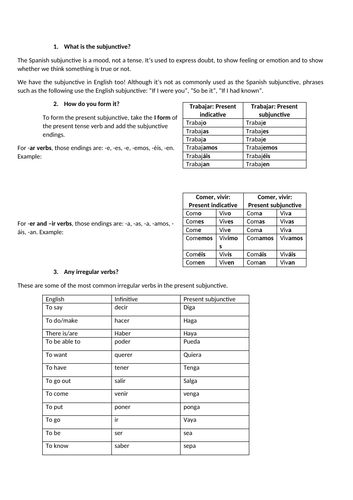 A lesson on subjunctive in Spanish designed for mixed ability groups. Student centered with AFL activities differenciated by tiers and a sentence builder for weaker students.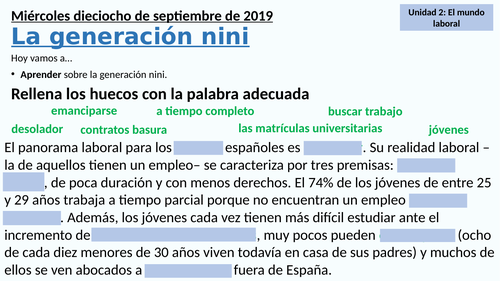 One lesson on 'la generación nini'. Year 12, unit 2, el mundo laboral.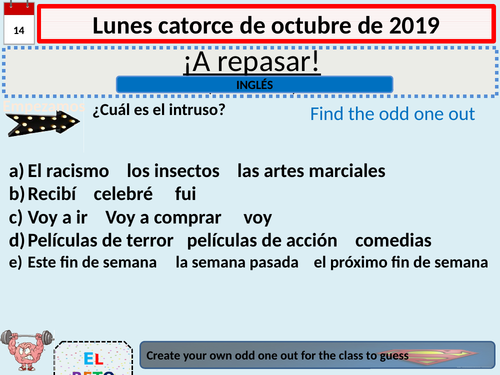 A lesson to revise the end of module -Somos así (Rojo). Plenty of games focusing on all the skills and a mini test at the end for students to self assess themselves.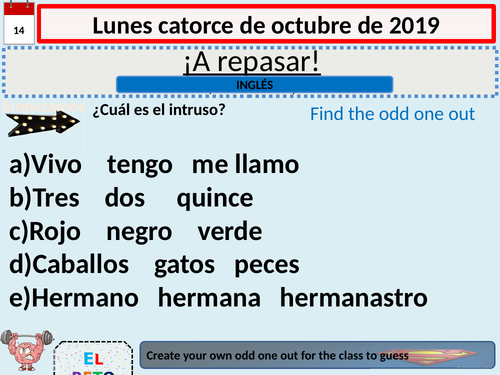 A lesson full of games to revise the content of the first unit of the book.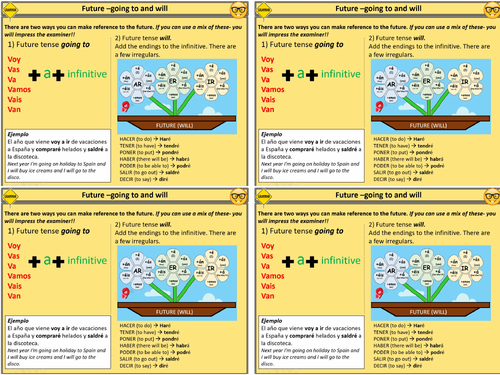 Two lessons aimed at GCSE students on future and conditional tenses around the topic of holidays. Well differenciated for mixed ability classes.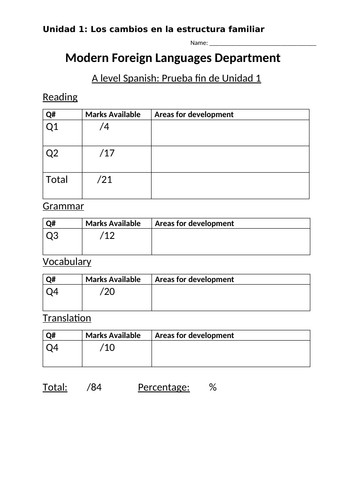 End of unit 1 assessment -los cambios en la estructura familiar (reading, grammar, translation and vocabulary) Edexcell