Your Arabic Journey
Arabic Lessons and Resources for all Ages
83Uploads
99k+Views
10k+Downloads
Arabic Lessons and Resources for all Ages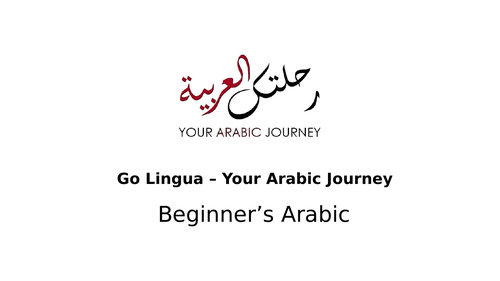 This presentation teaches the complete beginner how to introduce themselves in Arabic: They will learn how to ask and say their name and talk about how they are. They will also learn key questions words and pronouns.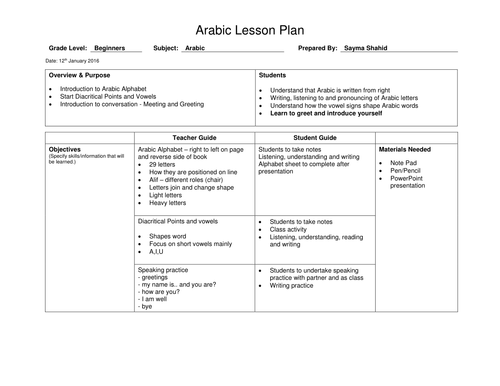 Intro to alphabet and meeting and greeting, plus introduction to harakaat.

A job application form in Arabic to be filled in GCSE ARABIC - Jobs and Future Plans There are some mistakes on the form - but will develop in sha Allaah please level feedback and forward to others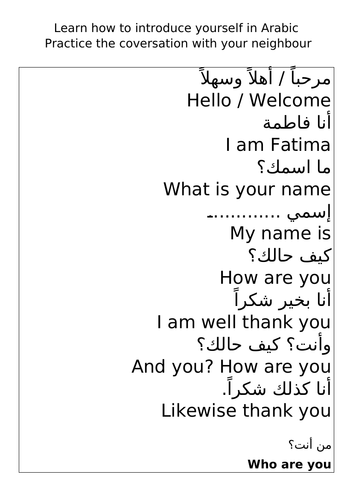 Phrases and Questions, greetings all in arabic - useful beginners resource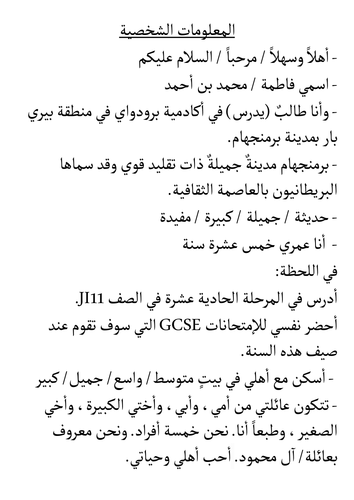 Student GCSE Arabic Speaking Resource to help facilitate speaking about themselves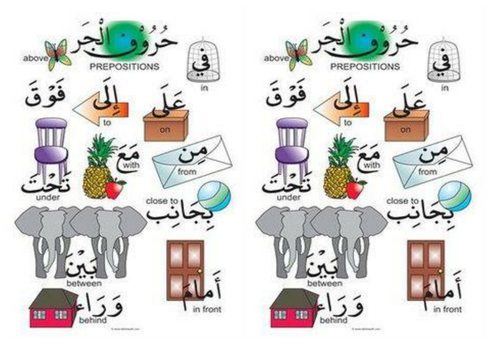 Colourful handout to laminate for each student to keep as a revision card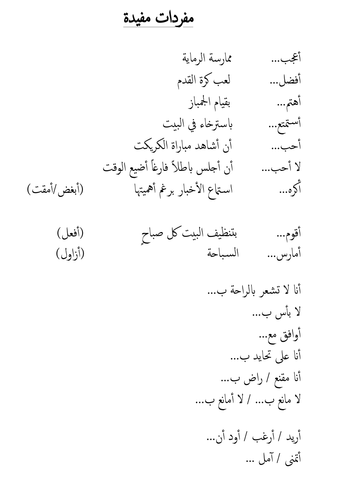 Key Words To help prepare GCSE Arabic Students for their speaking. To suit topics: hobbies, free time, sport and perhaps daily routine, school, work and study. Please advise if there are any mistakes and please leave feedback.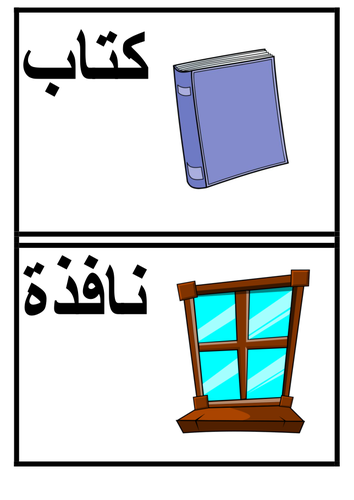 Colourful Arabic flashcards with male nouns and pictures - also included are Question Words, Damaa'er and Basic demonstrative Pronouns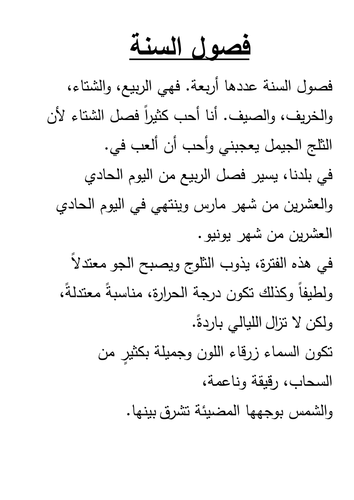 Description of spring and intro to season can be used for GCSE speaking exam prep.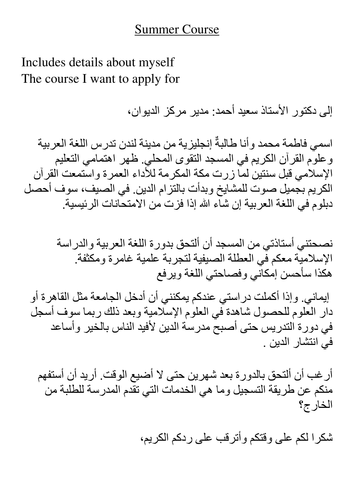 Past GCSE Exam Question - Applying for a Summer Course in an Arabic Country - details about the applicant - details about the course applied for - question to the course manager at the end 30 - 70 words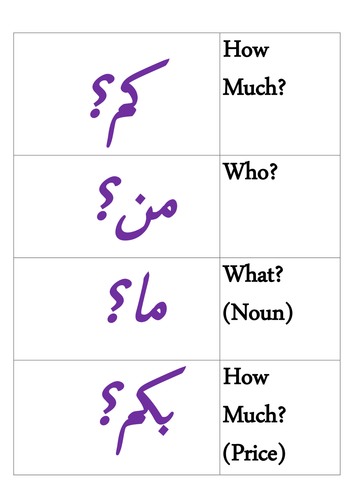 Interrogative Questions - can be used a posters or for class work. Students need to understand these questions and how to answer them especially for the GCSE speaking exam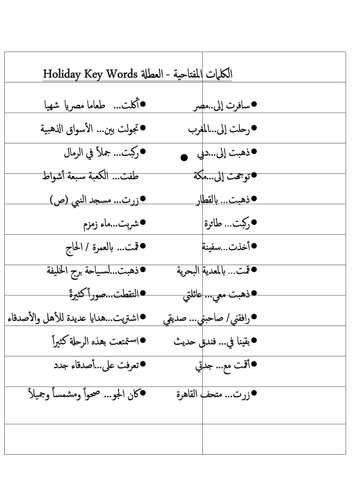 A list of key words - for a basic conversation on the holiday topic for up to GCSE level. The words are useful for all aspects of the exam - reading, listening, writing and speaking. Please forward your comments. You will also fine the colourful holiday posters from which these key words are taken. Giving a copy to each student will help them create constructive sentences. However - these keywords are only the beginning to successful writing. The student will need knowledge of giving opinions, personal encounters, descriptions about his/her holiday experience if he wants to obtain the higher markers. Also he will need to able to use time phrases and connectives to make the sentences read better. please forward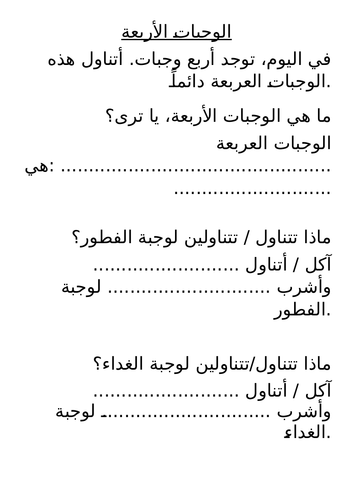 A resource (fill in the gaps) about the what you eat during the day (in arabic) There is also a list of food vocab that the students need to fill in.