Your Arabic Journey
Arabic Lessons and Resources for all Ages
71Uploads
22k+Views
5k+Downloads
Arabic Lessons and Resources for all Ages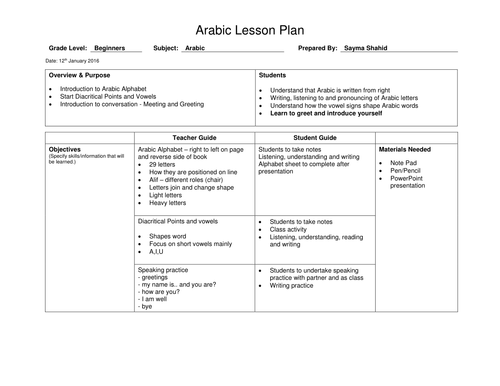 Intro to alphabet and meeting and greeting, plus introduction to harakaat.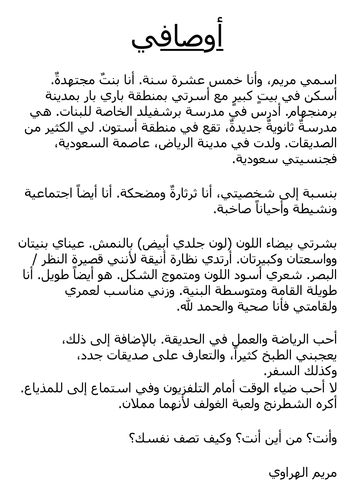 A piece of text describing ones self in Arabic. Useful for students studying GCSE Arabic and want to speak about themselves - their personality and look.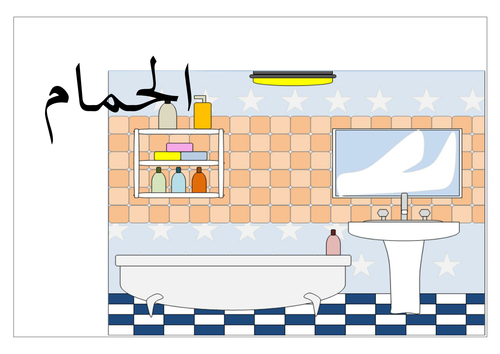 Rooms in the house - detailed picture presentation Posters for wall Can also be used as a presentation for the class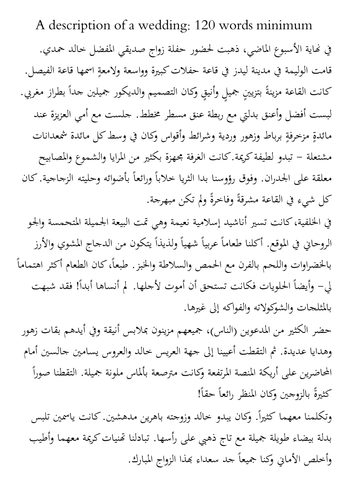 Text describing a wedding I attended - model answer for GCSE question (culture topic) 195 words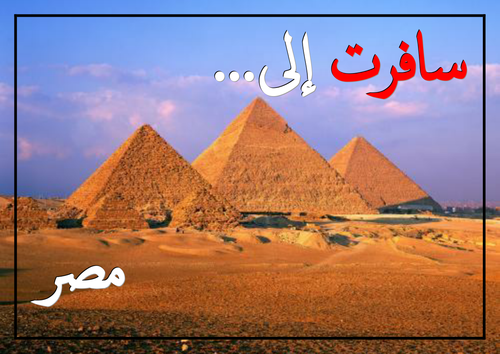 Posters and Flash Cards for GSCE travel topic Useful verbs and basic sentences that can be used to develop speaking and writing about this topic/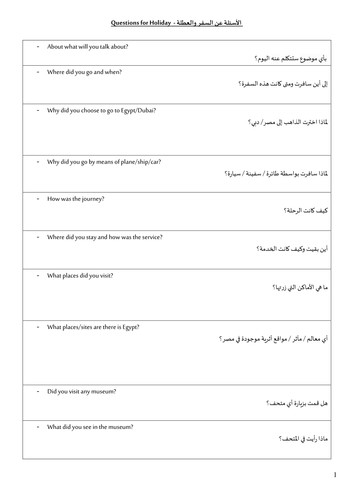 Worksheet Table for revision purposes Designed for both the student and teacher Holiday and Personal Information Topics Please use and forward to others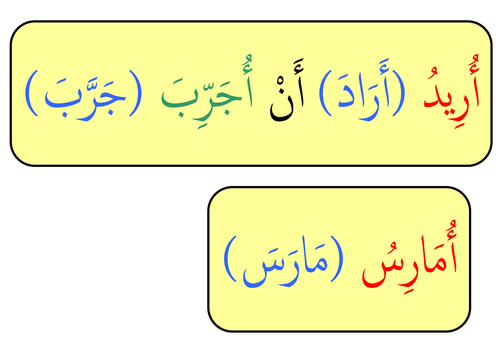 Flash Card resource for free time/ sports/ hobbies/ education topics. Verbs - plus their root. Watch this space for the second part ...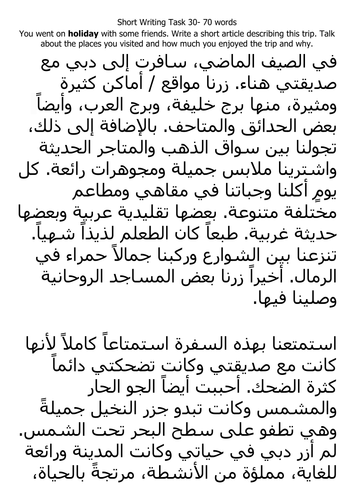 Short Writing Task 30- 70 words You went on holiday with some friends. Write a short article describing this trip. Talk about the places where you visited and how much you enjoyed the trip and why... في الصيف الماضي، سافرت إلى دبي مع صديقتي هناء. زرنا مواقع / أماكن كثيرة ومثيرة، منها برج خليفة، ....وبرج العرب، وأيضاً بعض الحدائق والمتاحف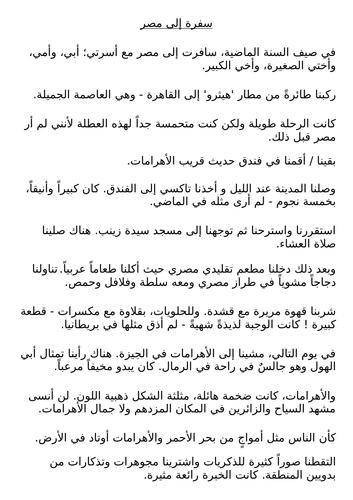 Text to help Arabic Students with the Speaking and Writing Preparation for the GCSE exam. There may be a few typing errors in the document - minor.