Your Arabic Journey
Arabic Lessons and Resources for all Ages
83Uploads
90k+Views
8k+Downloads
Arabic Lessons and Resources for all Ages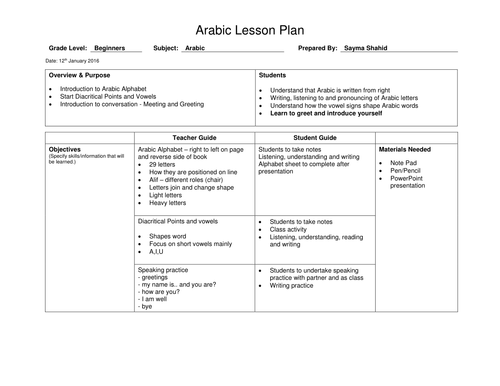 Intro to alphabet and meeting and greeting, plus introduction to harakaat.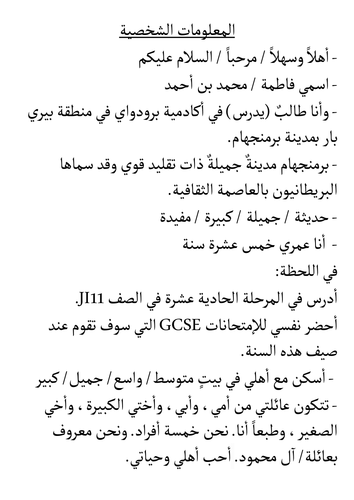 Student GCSE Arabic Speaking Resource to help facilitate speaking about themselves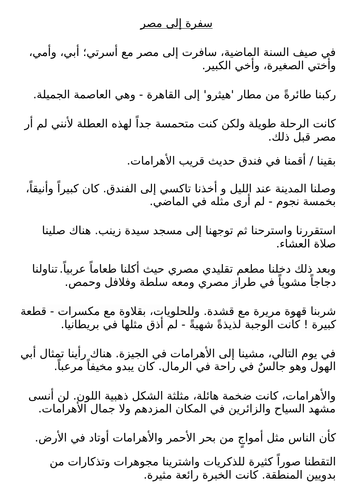 Text to help Arabic Students with the Speaking and Writing Preparation for the GCSE exam. There may be a few typing errors in the document - minor.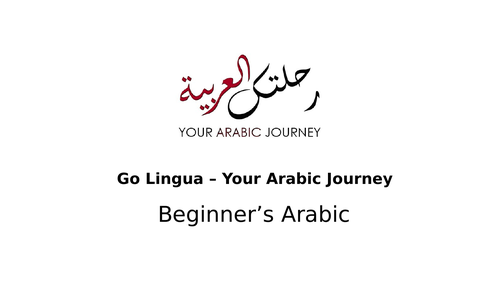 This presentation teaches the complete beginner how to introduce themselves in Arabic: They will learn how to ask and say their name and talk about how they are. They will also learn key questions words and pronouns.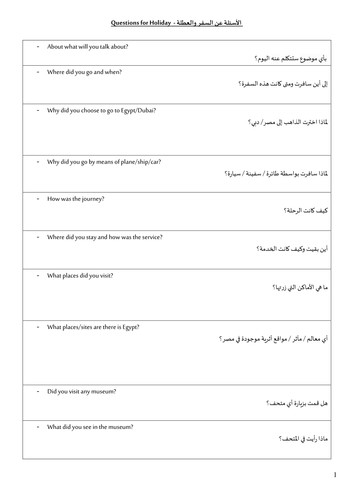 Worksheet Table for revision purposes Designed for both the student and teacher Holiday and Personal Information Topics Please use and forward to others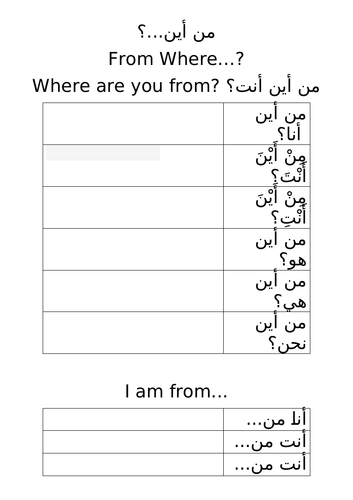 Learn to ask and say where you are from and what your nationality is… Also study arabic pronouns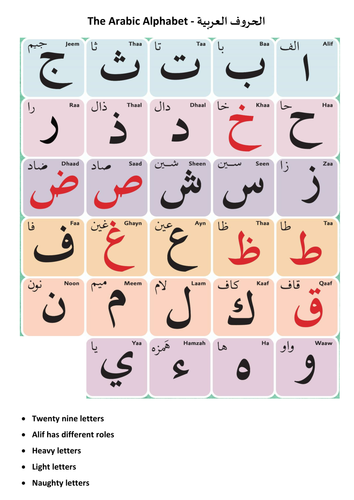 Arabic Alphabet, Haraakaat, Meeting and Greeting Activity for Basic Lesson Plan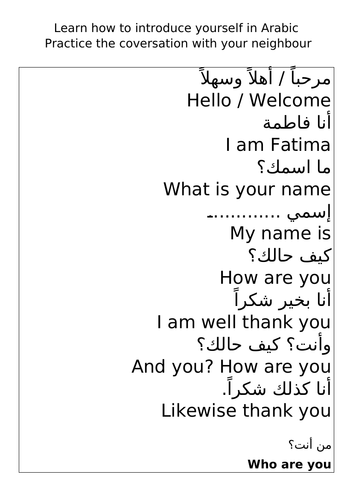 Phrases and Questions, greetings all in arabic - useful beginners resource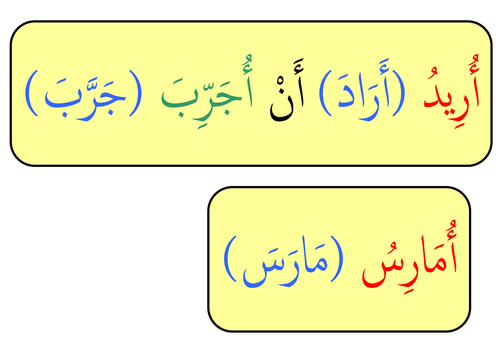 Flash Card resource for free time/ sports/ hobbies/ education topics. Verbs - plus their root. Watch this space for the second part ...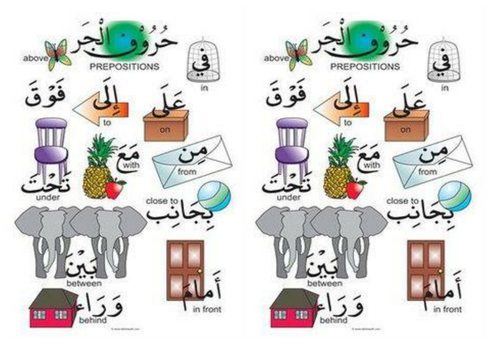 Colourful handout to laminate for each student to keep as a revision card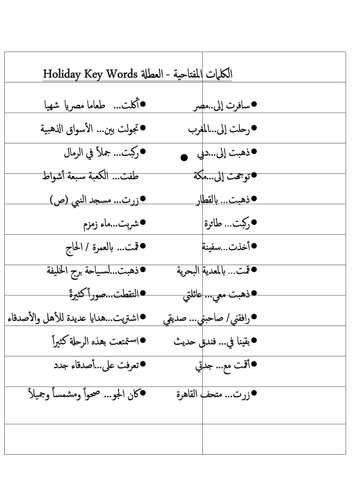 A list of key words - for a basic conversation on the holiday topic for up to GCSE level. The words are useful for all aspects of the exam - reading, listening, writing and speaking. Please forward your comments. You will also fine the colourful holiday posters from which these key words are taken. Giving a copy to each student will help them create constructive sentences. However - these keywords are only the beginning to successful writing. The student will need knowledge of giving opinions, personal encounters, descriptions about his/her holiday experience if he wants to obtain the higher markers. Also he will need to able to use time phrases and connectives to make the sentences read better. please forward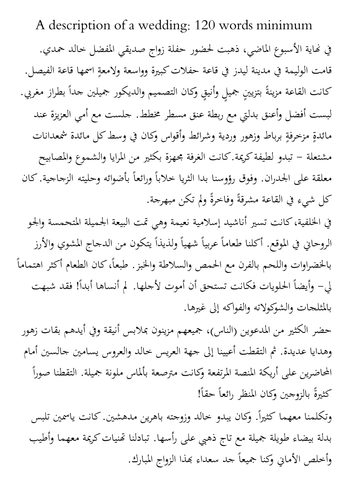 Text describing a wedding I attended - model answer for GCSE question (culture topic) 195 words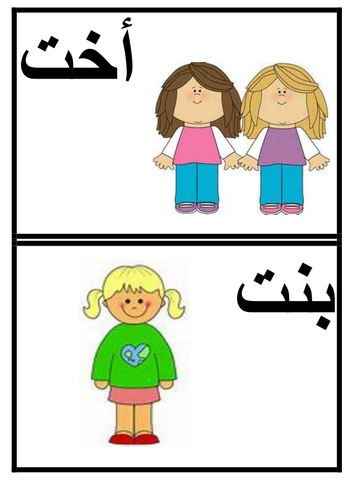 Colourful flashcards to be printed and laminated for displays and lesson activities. Female nouns (use of taa' marbutah and female endings)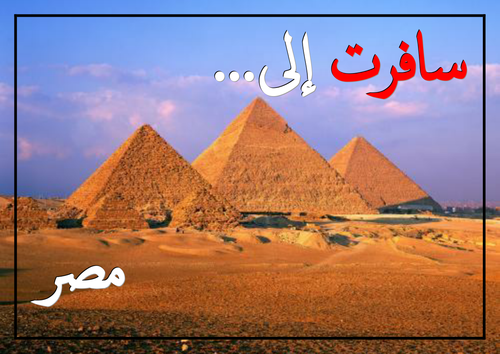 Posters and Flash Cards for GSCE travel topic Useful verbs and basic sentences that can be used to develop speaking and writing about this topic/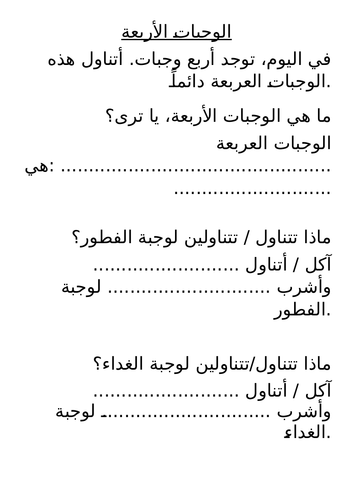 A resource (fill in the gaps) about the what you eat during the day (in arabic) There is also a list of food vocab that the students need to fill in.