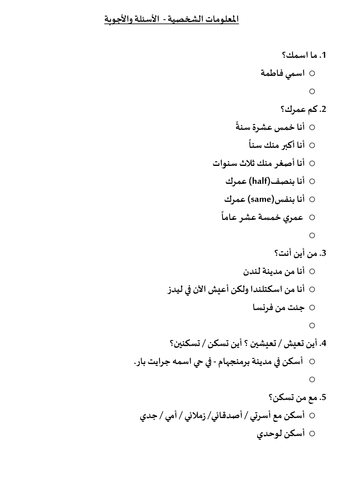 Question and Answer worksheet for talking about one's self. Each question has an model answer. The student is then to write his/her answer using the model.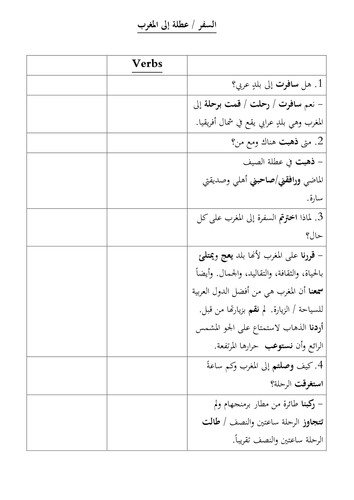 Beginning of resource only Table of question and answer for help with the speaking exam in relationship with the holiday and travel topic.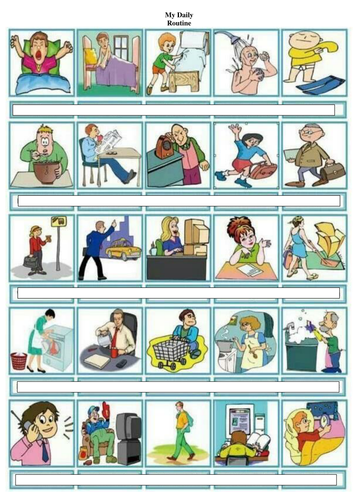 Colourful pictures to be labelled with correct verb about the picture. Can be used for any language.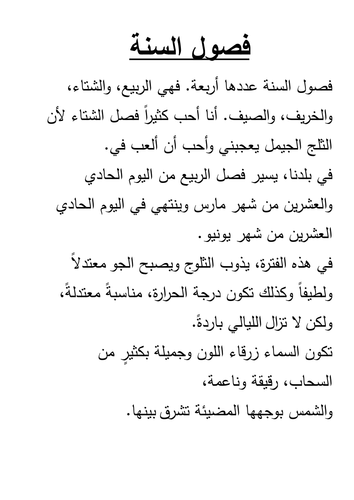 Description of spring and intro to season can be used for GCSE speaking exam prep.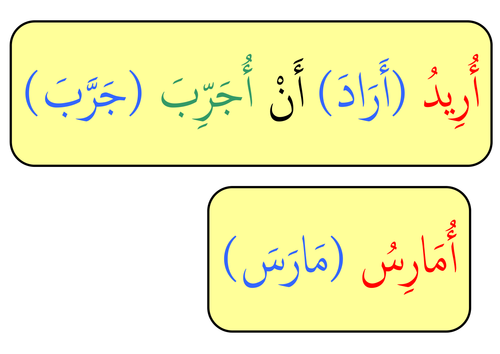 Flash Card resource for free time/ sports/ hobbies/ education topics. Verbs - plus their root. Watch this space for the second part ...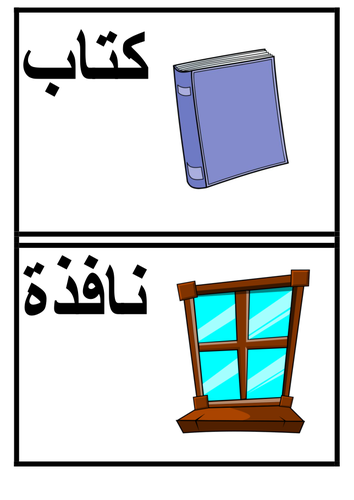 Colourful Arabic flashcards with male nouns and pictures - also included are Question Words, Damaa'er and Basic demonstrative Pronouns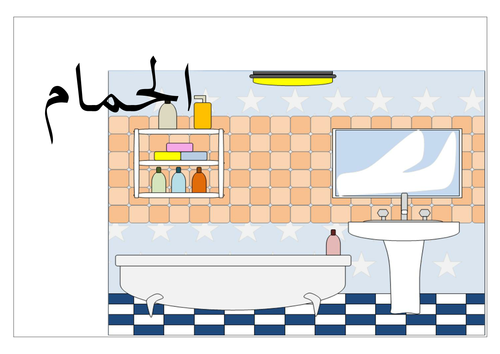 Rooms in the house - detailed picture presentation Posters for wall Can also be used as a presentation for the class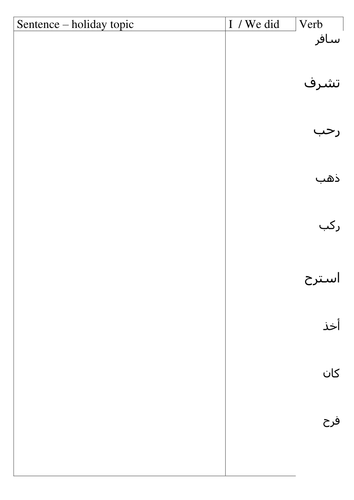 Table of Holiday related verbs - students to conjugate the verbs and write a sentance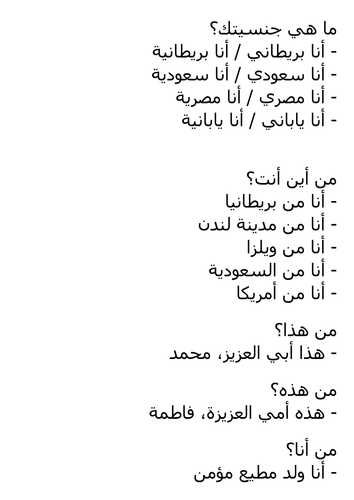 A resource with question and answer. Whats your nationality? where are you from Introducing others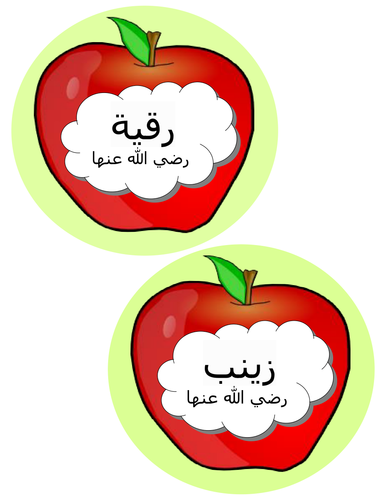 Colourful apples each colour coded according to the generation. In each apple - there is the name of a family member of the prophet Muhammad sallaAllaahu 'alaihe wa sallam. The intention is that the class have to create a huge tree and add the apples on to the tree, using string to link the family members. Please forward to others and leave your feedback.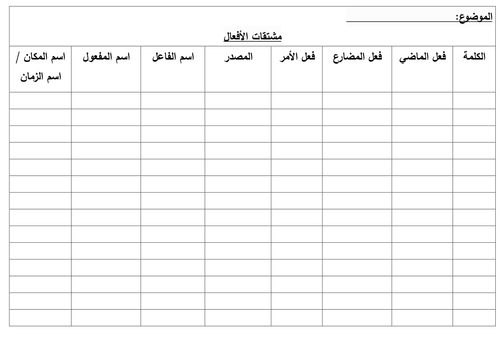 Table in Arabic - for student and teacher use. Fill in The verb and its derivative nouns