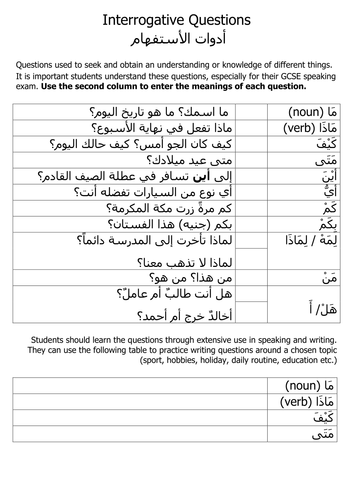 Table of important questions the student should be able to use and recognise.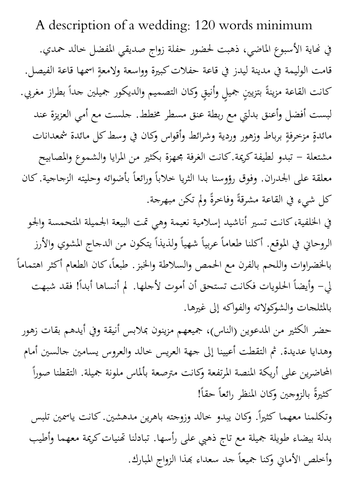 Text describing a wedding I attended - model answer for GCSE question (culture topic) 195 words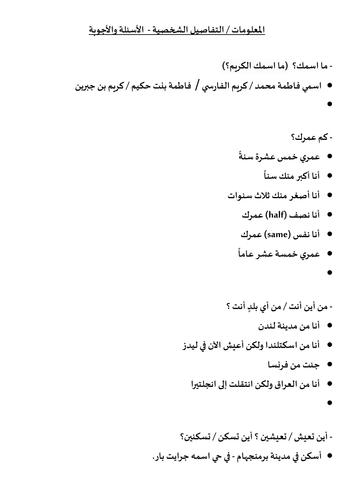 Personal Information questions - with model answers - useful for the speaking Arabic GCSE Exam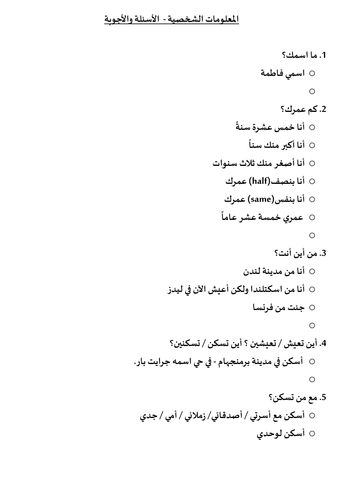 Question and Answer worksheet for talking about one's self. Each question has an model answer. The student is then to write his/her answer using the model.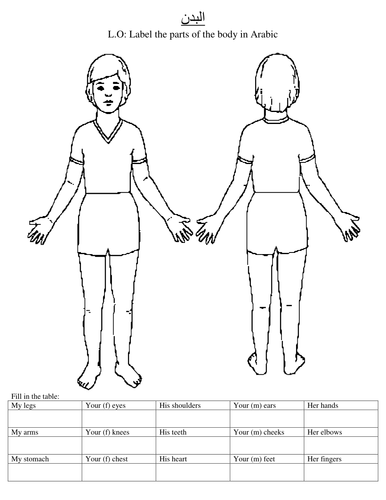 Question resource sheet with pictures - health and body Can be used for up to GCSE level.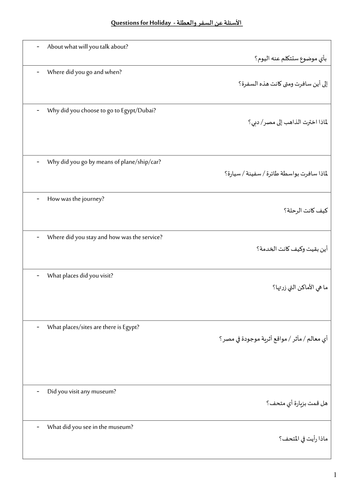 Worksheet Table for revision purposes Designed for both the student and teacher Holiday and Personal Information Topics Please use and forward to others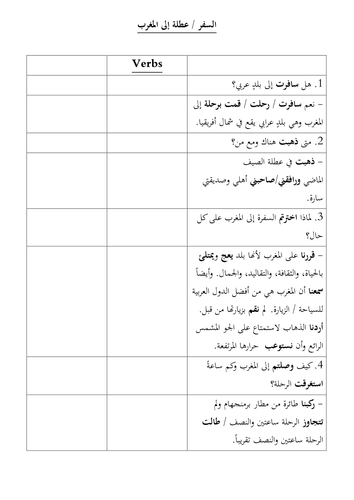 Beginning of resource only Table of question and answer for help with the speaking exam in relationship with the holiday and travel topic.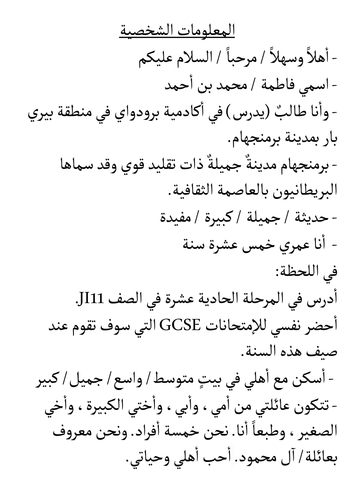 Student GCSE Arabic Speaking Resource to help facilitate speaking about themselves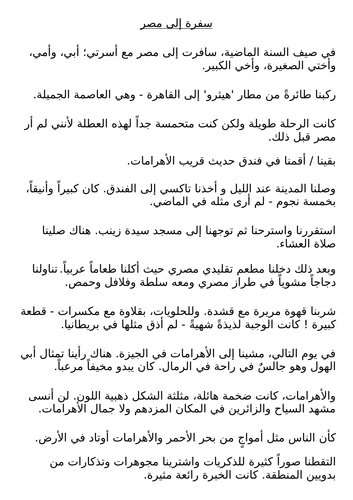 Text to help Arabic Students with the Speaking and Writing Preparation for the GCSE exam. There may be a few typing errors in the document - minor.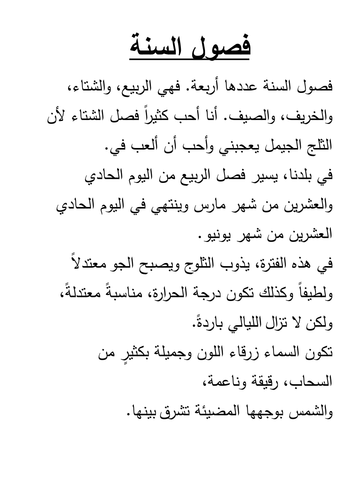 Description of spring and intro to season can be used for GCSE speaking exam prep.
Single poster to be used as a title heading with holiday and travel posters uploaded previously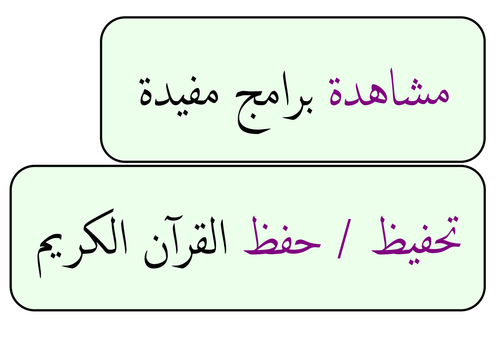 This is the second part of the Free time flash cards. I have used the starting of each sentences using the 'masdar' or verbal noun. So the teacher is required to teach the student regarding this type of verb derivative. Please leave feedback and forward to others for benefit.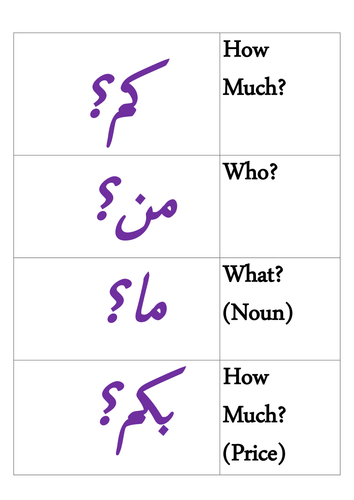 Interrogative Questions - can be used a posters or for class work. Students need to understand these questions and how to answer them especially for the GCSE speaking exam