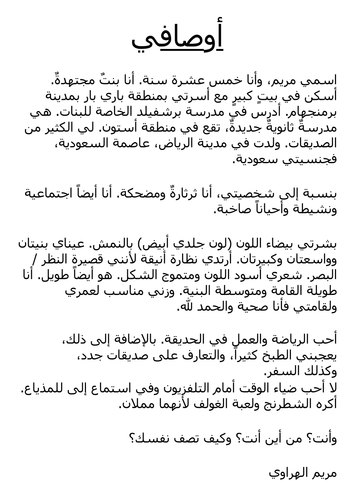 A piece of text describing ones self in Arabic. Useful for students studying GCSE Arabic and want to speak about themselves - their personality and look.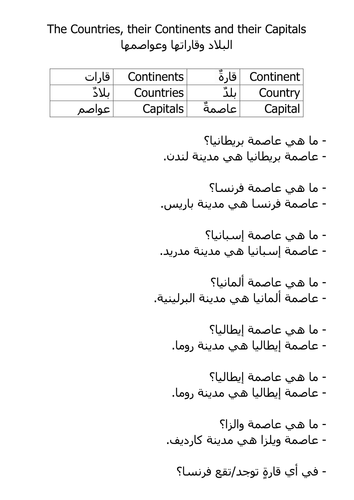 Countries, Capitals and how to say what the capital of such and such country is.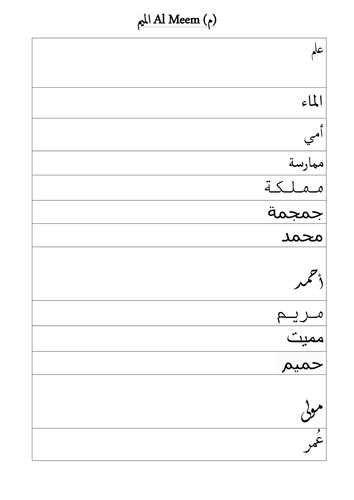 A resource to test the student how letter meem can be written in different styles of text at the beginning, middle and end of the word- useful! Please share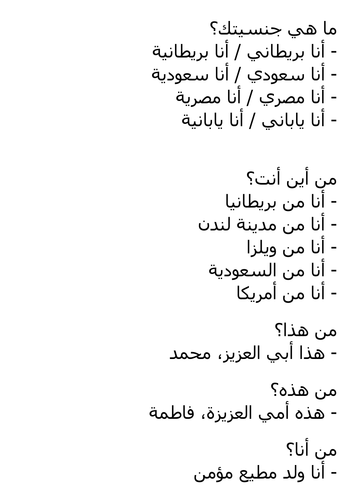 A resource with question and answer. Whats your nationality? where are you from Introducing others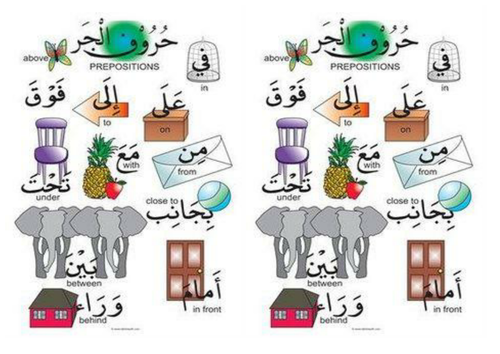 Colourful handout to laminate for each student to keep as a revision card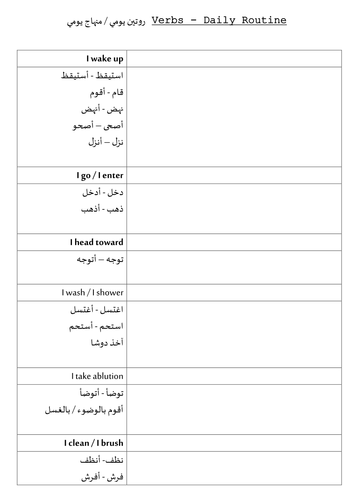 Verbs in relation to daily routine - Students are to form sentences from each verb to help them write a paragraph. GCSE Speaking revision. Please rate and forward to others.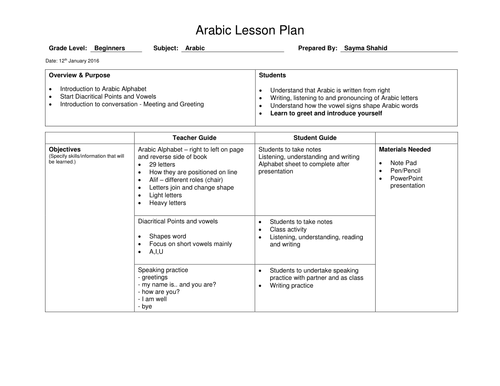 Intro to alphabet and meeting and greeting, plus introduction to harakaat.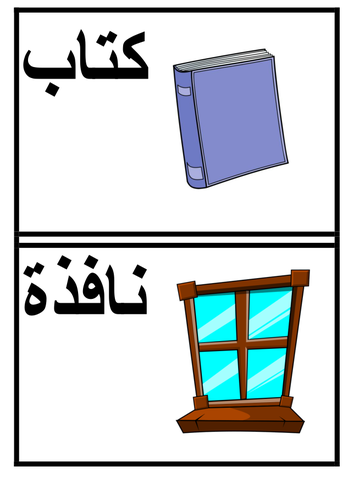 Colourful Arabic flashcards with male nouns and pictures - also included are Question Words, Damaa'er and Basic demonstrative Pronouns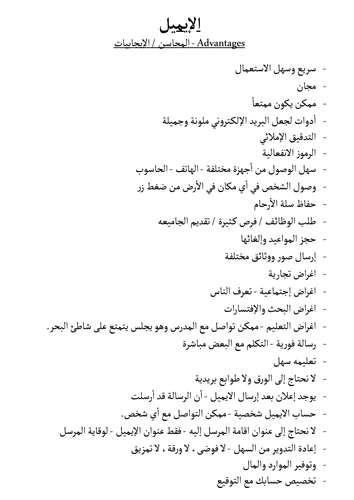 A list of advantages and disadvantages in Arabic clarifying some of the main ones of using Email. The teacher can use the resource as a revision guide for the longer writing questions - helping students to translate the points.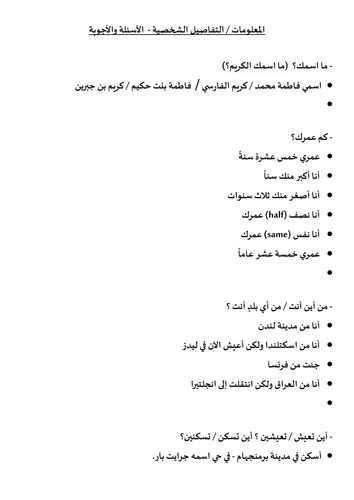 Personal Information questions - with model answers - useful for the speaking Arabic GCSE Exam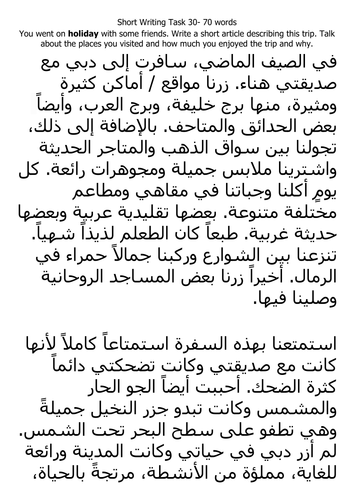 Short Writing Task 30- 70 words You went on holiday with some friends. Write a short article describing this trip. Talk about the places where you visited and how much you enjoyed the trip and why... في الصيف الماضي، سافرت إلى دبي مع صديقتي هناء. زرنا مواقع / أماكن كثيرة ومثيرة، منها برج خليفة، ....وبرج العرب، وأيضاً بعض الحدائق والمتاحف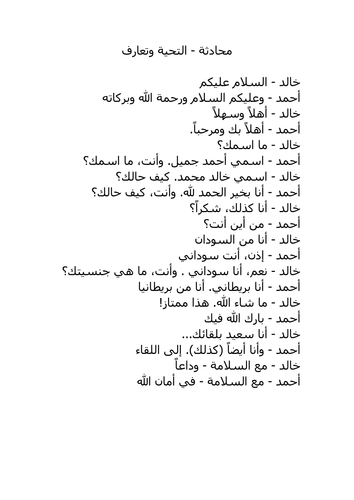 A basic conversation between two friends and activity