141Uploads
398k+Views
439k+Downloads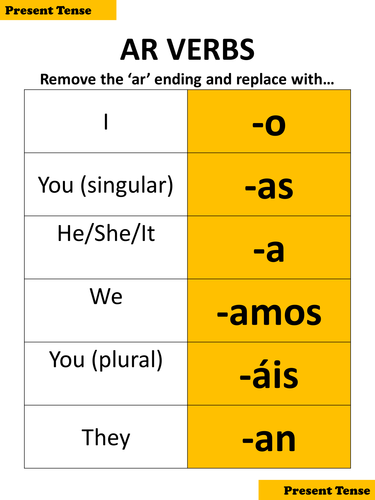 A display with verb endings for key tenses in Spanish. I have these laminated on pupils' desks as well as on the wall.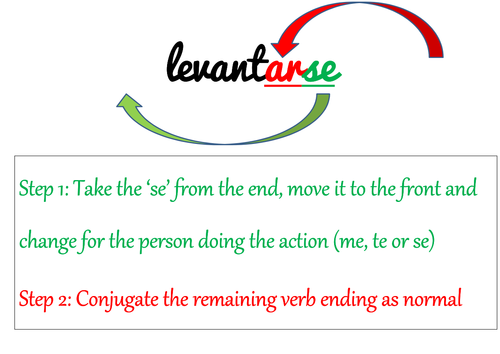 A few display posters I've created for pupils to use to maximise the tenses they can use. verbs, present, past, imperfect, perfect, near future, future, conditional, conjugation, reflexive. Thanks for feedback; typos amended now!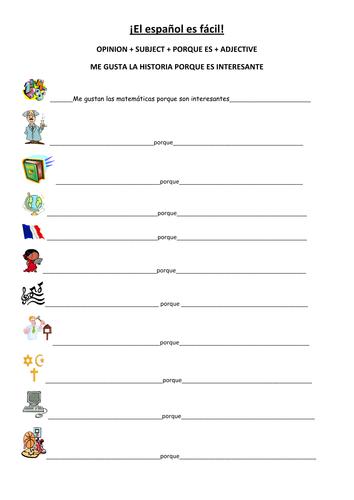 A Spanish Powerpoint Tutorial along with several worksheets based on Listos 1 Unit 3, helping learn school subjects and which you like/dislike and why. The Powerpoint introduces vocabulary and opinions and various worksheets to reinforce. Based on Listos 1 p46-48

Quel age as-tu? How old are you? Powerpoint going through practice of how to ask and say your age. Accompanied by a Linguascope worksheet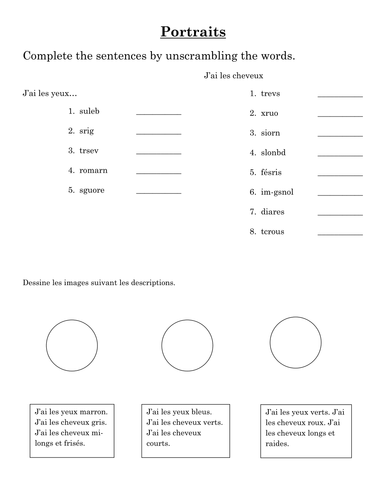 Based on Expo 1 p34-35. Powerpoint to introduce and practice hair and eyes vocabulary. Various worksheets to colour, wordsearches, vocabulary practice and crossword.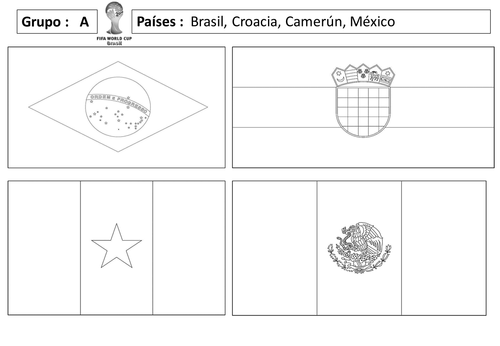 Adapted from a flag activity I found on here (thanks!), this lesson gets pupils to understand the descriptions of flags from participating countries.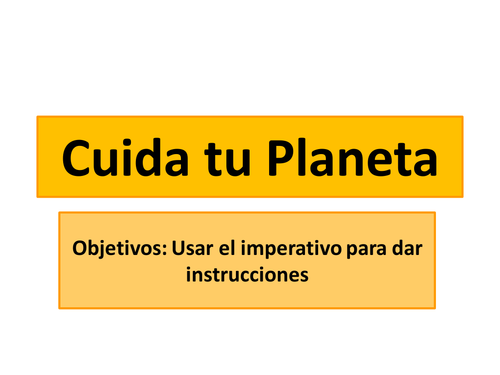 Mira GCSE Cuida tu Planeta. Using imperatives and negative commands for how to save the environment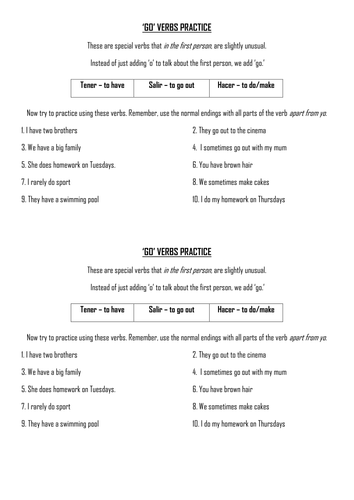 Powerpoint to introduce free time activities. Based on Mira 1 p78 Includes worksheet to practice 'go&' verbs

Based on Listos 1 Unit 5. A Spanish Power point describing the weather. Worksheets to practice vocabulary and a vocabulary grid to enable pupils to work quicker copying down vocabulary.

Based on Expo 1 Unit 4 Mod 5. Powerpoint to introduce and practice vocabulary. Worksheet to practice drinks vocabulary and numbers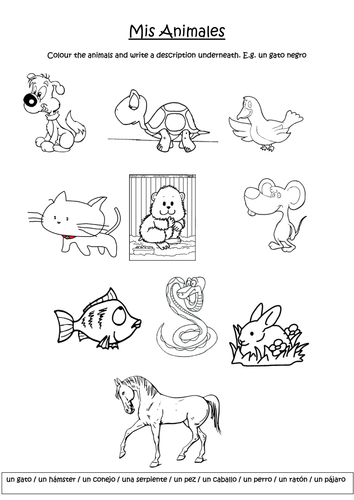 Two Spanish Powerpoints Tutorial and a Worksheet talking about pets and describing them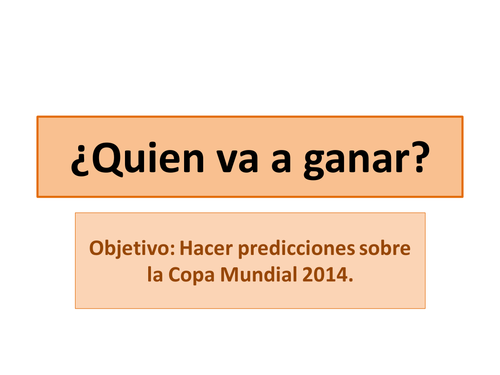 Using the preterite and future tense to talk about results so far in the World Cup and to predict the future.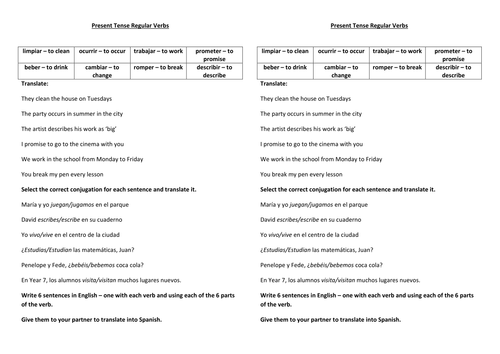 Little grid showing verb endings and a practice sheet for conjugation practice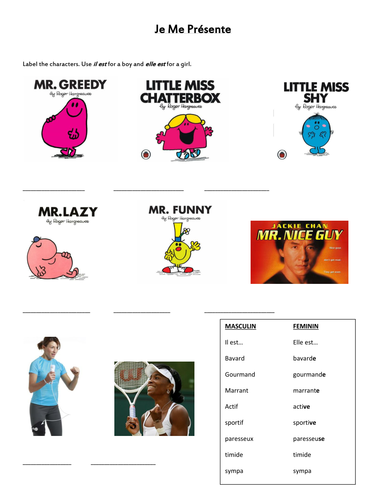 Describing myself and others. Understanding singular adjective agreements. Based on Expo 1 p32-33. Worksheet to accompany powerpoint to label the people with the correct adjectives. Can remove word bank to make it higher level.

Listos 1 Unit 1. Describing items in your schoolbag. Powerpoint goes on to introduce colour. Worksheets with matching and labelling practice as well as writing worksheet to practice plurals. I've included a listening grid for the listening on p8 to differentiate.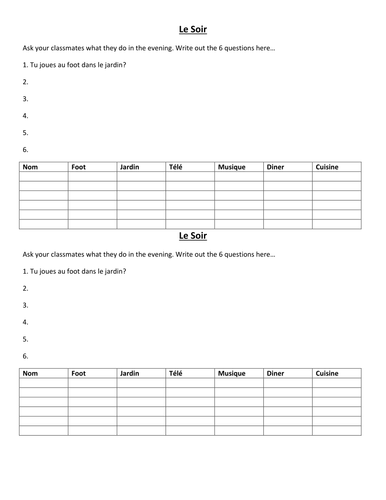 Expo 1 p50-51. Introduces vocabulary for activities in the evenings. Reading, writing and listening activities link to Expo. Survey to incorporate numeracy. Comprehension worksheet