7Uploads
784Views
187Downloads

A detailed plot rap for Shakespeare's Hamlet. Students can practice rapping the plot, record their versions to a beat, teachers can play around with it to create a plot sort or gap fill.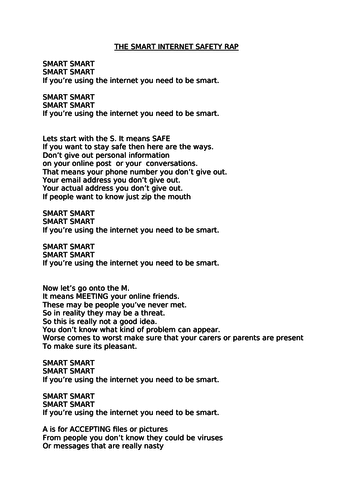 This is an Internet Safety Rap. Pupils can learn, perform or create their own variations. Alternatively, could be easily made into a gap-fill activity, or sequencing activity.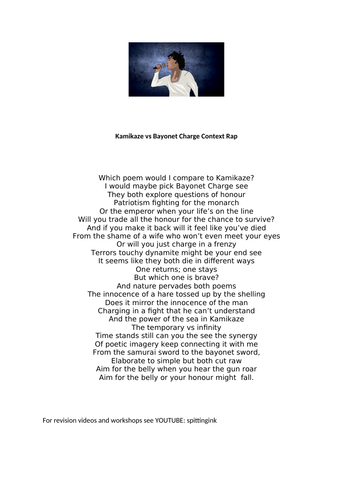 Can be used for engagement, students can draw out ideas in the rap to develop into comparative paragraphs, could be adapted into a gap-fill or ordering task. Students could try t create their own comparison rap for the poems of their choice and perform. More content can be found on my youtube channel https://www.youtube.com/channel/UCS1prPhx_a9jZ5pgMbpsDZA?view_as=subscriber

Power and conflict revision rap and gap-fill 15 poems compared in one verse, with a Stormyz backing.

This is a weekly word of the week video where I create a rap around a word to explore its meaning and then set a challenge for the students.

A detailed plot rap for Lord of the Flies. This could be adapted to a gap-fill. a sequencing activity, or a quotation hunt activity.

Attached are the details of the four Power and Conflict revision experiences I am offering to schools, building on the foundation laid out on my youtube channel.