Tommy739's Shop
Lots of resources on many different topics.
15Uploads
1k+Views
869Downloads
Lots of resources on many different topics.
20 Pages of useful tips and guidance on how to write an essay at Higher, A level or HSC grade. 2 Exemplar essays at band 6 or A Grade. Tips on sentence structure, paragraphs and linking words. A great resource to give students at the start of the year.
This is a full unit of work around 80 pages. Full of class activities to motivate students and maintain interest and focus in the classroom Source skills included with lots of PPT's etc. I have also included a booklet for lower ability students. All of the key areas of the topic are covered. End of WW1 Treaty of Versailles Weimar Hyperinflation Rise of Hitler Who were the Nazi's? The Success of Nazi Party Nazi Domestic Policy
The Wars of Independence is a 60 page resource pack specifically designed for secondary school pupils. Literacy and Numeracy tasks throughout. Role-play and PPT lessons, group-work tasks to encourage Confident Individuals & Health and Well Being. ICT lessons and final exam. We guarantee you will not be disappointed. LESSONS INCLUDE Wallace & Bruce Role -Play Bannockburn Numeracy Task Wallace Trial Group Task Literacy & Numeracy in all lessons. NEW LESSONS INCLUDE Bruce's body Numeracy task. Burns Literacy Lesson Newspaper/ Bias lesson
This is a large 30 page unit of work with a huge variety of activities including PPT presentations and internet based activities. The unit covers all of the key aspects of the disaster and includes literacy, numeracy and extended writing activities. I have used it as an Introdction to History and using Evidence - Primary and Secondary sources etc. It is uploaded in booklet form and produced in microsoft word so that it can be easily amended.
A full unit of work with lots of interesting lessons to keep the students busy. Topics include Settlement The Culture of the Plains Indians The importance of the Buffalo The Slaughter of the Buffalo Manifest Destiny The Cowboys The New Towns The Indian Wars
The Slave Trade and the American Civil War is an 85 page, two part, resource pack specifically designed for CfE or National 4 or Key Stage 4/5. Lesson Intentions for every lesson. Literacy and Numeracy tasks throughout. Value Added Tasks with Help sheets. Group-work tasks to encourage confident Individuals. We guarantee you will not be disappointed. PPT's included HIGH QUALITY POWERPOINT PRESENTATIONS INCLUDED Topics include The Beginning of the Slave Trade The Middle Passage Britain & Slavery The Plantations The Abolitionists The North South Divide The Election of Lincoln The War begins Events of the Civil War Bull Run Soldiers of War
A booklet with accompanying PPT on Marxism and People's History. Designed for Students who are studying Extension History or looking to advance their knowledge of the study of History and Historiography.
Full unit of work 50 pages of resources Deals with the Reform Acts and the Represetation of the People Acts Lots of Activities Source analysis tasks Cartoon tasks
This is a booklet of around 30 pages. It is a stand-alone resource that contains source and comprehension activities. Nice graphics add to the quality of the resource. Lots of activities to keep the students busy. Deals with the key factors contributing to the cause of the revolution. Economic - Finances, Taxation, Louis XVII Political - The Estates General, The three Estates, The weakness of the King, Marie Antoinette Social - Poverty, Hunger and Desperation of the Third Estate Ideological - the American War of Independence and the Enlightenment
Full unit of work with lots of activities to keep the students interested. BRITAIN BEFORE THE RAILWAYS EARLY RAILWAYS RAILWAY MANIA FOR AND AGAINST THE RAILWAYS BUILDING THE LINES THE BENEFITS OF THE RAILWAYS IMPROVING THE SERVICE
Full unit of work here with questions and activities. 40 plus pages of activities. Causes of the war Escalation The Course of the war US and Vietnamese tactics Anti-War movements End of the war
Two full units of work with lots of fun activities to keep your students motivated. deals with the issue of population and health during the industrial revolution. THE GROWING POPULATION WHY DID HEALTH IMPROVE? BRITAIN'S HOUSES THE TENEMENT TERRACED HOUSES THE WATER THE TOILETS DISEASE CHOLERA PUBLIC HEALTH ACTS COUNCIL HOUSES RURAL HOUSES OTHER FACTORS
Full unit of work on the Romans with lots of activities to keep your students entertained and motivated. THE GROWTH OF ROME THE GROWTH OF THE EMPIRE THE ROMAN ARMY THE INVASION OF BRITAIN BOUDICCA AND THE ICENI LIFE IN ROME GLADIATORS RELIGION SLAVERY JULIUS CAESAR THE COLLAPSE OF THE EMPIRE THE LEGACY OF THE ROMANS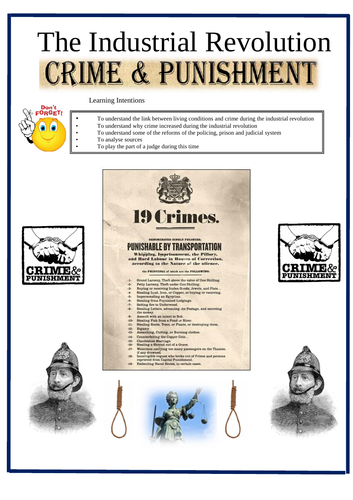 A FULL UNIT OF WORK COVERING THE ISSUES OF POVERTY * PUNISHMENTS * PRISONS * POLICE * PEOPLE DURING THE INDUSTRIAL REVOLUTION. FULL WORKBOOK AND POWERPOINT PRESENTATION INCLUDED LINKS TO INTERACTIVE LESSONS TO KEEP STUDENTS FULLY ENGAGED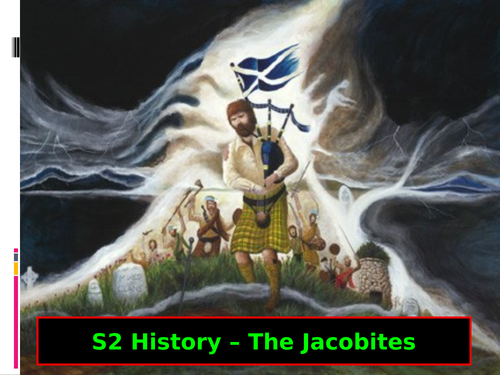 The Jacobite's is a 50 page photocopiable resource pack specifically designed for secondary school pupils. It is accompanied with 15 PowerPoint Presentations. One hour class play and homework book included. Literacy, Numeracy, Role Play tasks to encourage Health and Well Being and Confident Individuals. ICT lessons & Final Exam included. 15 free PowerPoint presentations. *Culloden aftermath – group work * Darien Project & Numeracy Task Retreat from Derby Group Task Literacy & Numeracy in all lessons. Class Play Burns Literacy Lesson Extended Writing ICT Tasks Music Tasks Final Exam