SEN teacher
Lots of (hopefully) helpful resources for those teaching pupils with SEN.
132Uploads
23k+Views
5k+Downloads
Lots of (hopefully) helpful resources for those teaching pupils with SEN.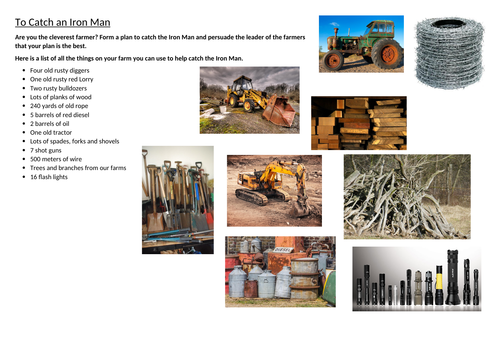 Persuasive writing and discriptive writing activities linked to Chapter 2 of The Iron Man A set of lessons covering the whole book. 30+ lessons.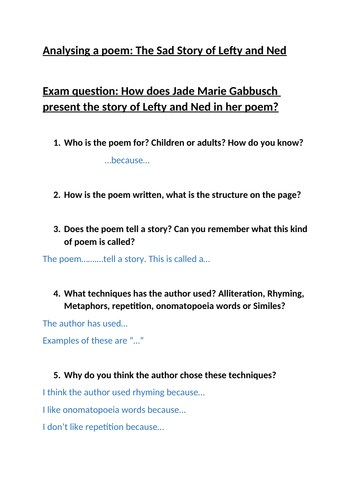 A selection of activities to go with the comic poem The Sad Story of Lefty and Ned.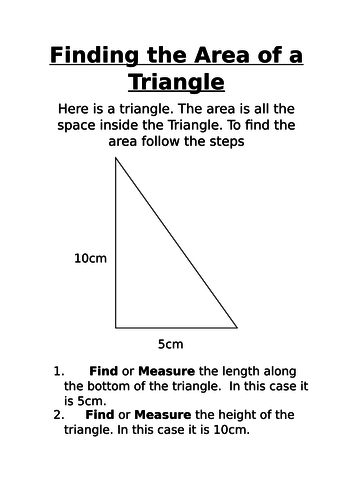 Step by step method and one worked example of each. 4 Worksheets in total.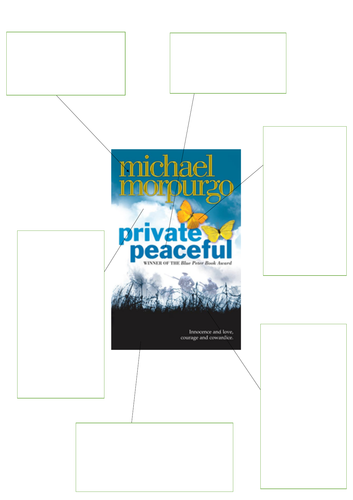 Worksheets allowing pupils to make predictions or suggestions about the book based on the cover differentiated to 3 different levels.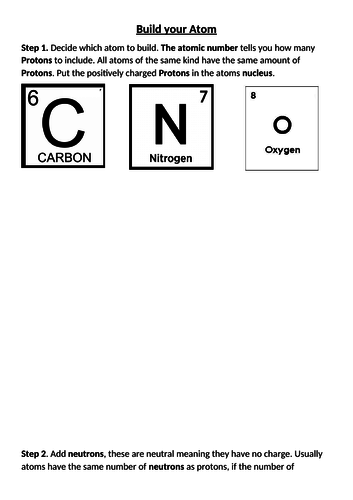 Useful for gaining understanding of the structure of atoms and the basic properties of subatomic particles. YOU WILL NEED SOME SWEETS (SKITTLES OR SMARTIES) TO DO THIS ACTIVITY.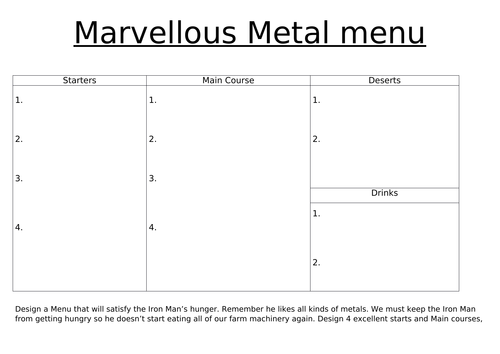 Activities linked to Chapter 3 of The Iron Man including designing a menu for The Iron Man and a picture ordering/story summery activity to recap the story up to chapter 3.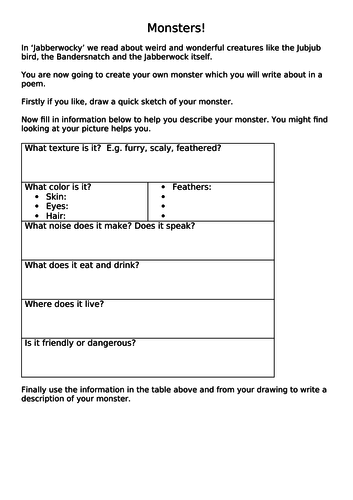 A selection of resources for a lesson or lessons about the poem Jabberwocky. I ask students to find 10 nonsense words in the poem. Use the planning sheet to help them design monster. Write a description of their monster. Write a story of poem about their monster using some words they have made up, or made up words from the poem. Here you may need to spend some time deciding what these words mean. Finally an activity on non-fiction writing to support pupils to include titles, sub-titles, captions and to write in paragraphs. Use the example about Komodo dragons to spot these features. Use the information about Swordfish (easier) and Ichthyosaurus (harder as headings are not included and the information is not in order) or your own research to write your own non-fiction article about a real life monster.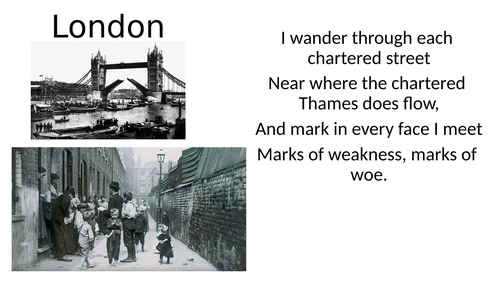 Sequence of lessons exploring the poem London by Blake constructed to help SEN students access the poem. A large unit covering this topic for GCSE Food Preparation and Nutrition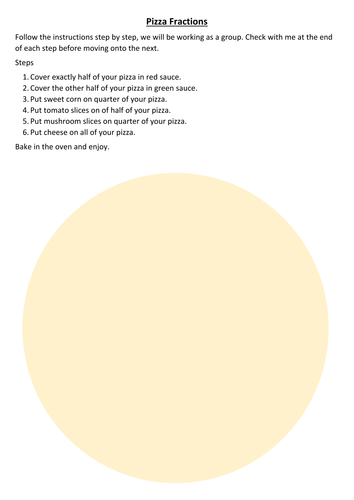 Worksheet to practice half, whole and quarter with practical colouring (or cooking) activity. I used this with a small SEN class and made the pizzas following the instructions and whilst they were cooking coloured the recipe sheet with the ingredients covering the correct fractions but you could use it only for colouring the correct fractions.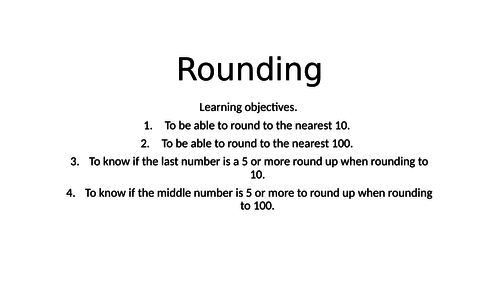 Long PPT to practice rounding numbers to the nearest 10 and the nearest 100. With some silly pictures to keep it interesting.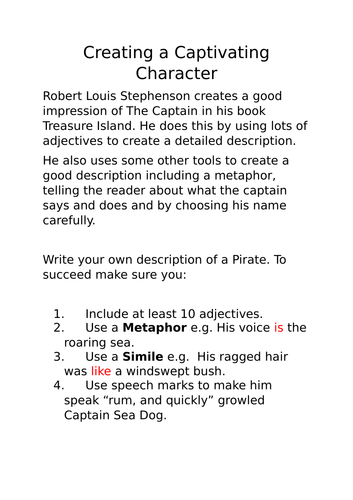 Following of from writing about the description of The Captain at the opening of Robert Louis Stevenson's Treasure Island this activity gets students to write their own description of a pirate encouraging the use of adjectives, similes, metaphors, and speech, with speech marks. There is then a guided self and peer assessment activities followed by redrafting and final write up. I used this over a sequence of 3 lessons but mainstream learners would progress more quickly. Following on from my free resource The Captain.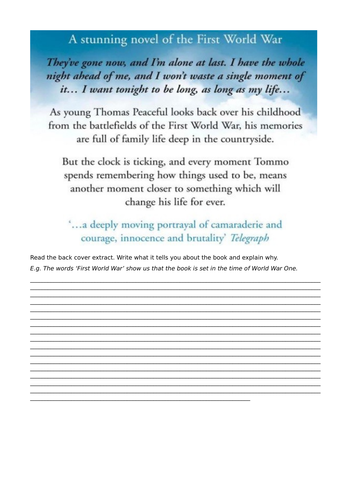 Writing activity based on reading the blurb. One with questions to answer the other asking students to write what the blurb tells them and to explain why they think this.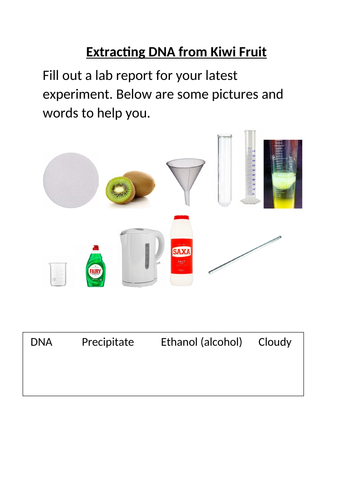 A lab report template with picture prompts to support students writing up following this experiment.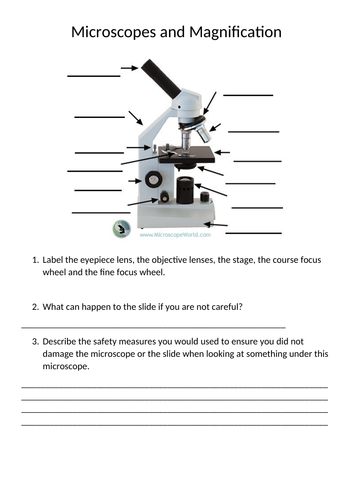 A selection of question about using a light microscope and scale and magnification questions.