11Uploads
1k+Views
112Downloads


A revision powerpoint with questions and tasks for the Ecosystem unit of the Activate 2 textbook. Includes recap of Plant minerals, comparing respiration and photosynthesis in plants, key terms to learn. This is in line with the higher test material.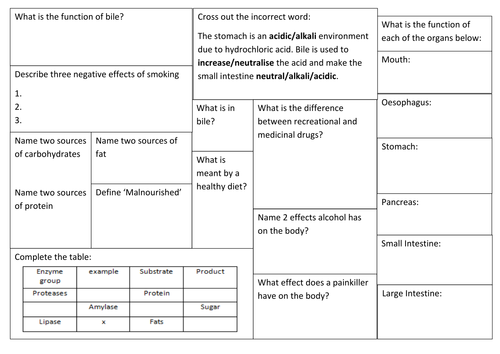 Higher ability and Lower ability worksheet for Year 8 Healthy Lifestyle unit. This is to follow the Activate 2 textbook. Good for revision, homework or end of unit task. Written for higher ability class, so may need adapting for lower sets.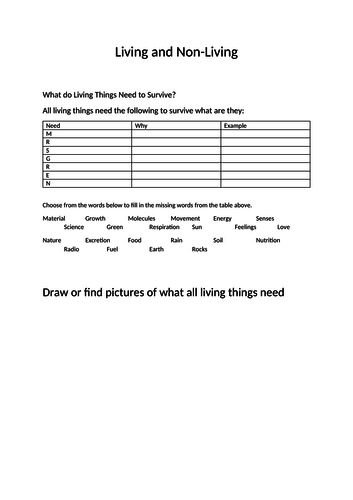 Very basic KS3 worksheet to introduce the idea of MRSGREN by distinguishing between different objects as living or non-living, and identifying what living things would need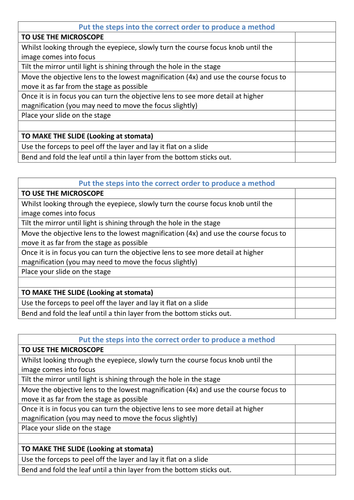 Y8 lesson incorporating microscopy skills and parts of a leaf (Activate 2017). Students learn to explain what they already know about plants, to use a microscope, and discover stomata under leaves. Privet leaves were used in lesson, but slides were pre-prepared to save time. Includes differentiated worksheets, and microscopy method mix up. Lesson was used for an observation with a higher ability year 8,progress check added in from advice, otherwise worked really well - particularly the starter. Easily could be extended to include finding size of cells for higher ability, or focused on scientific drawing and microscopy skills for LA.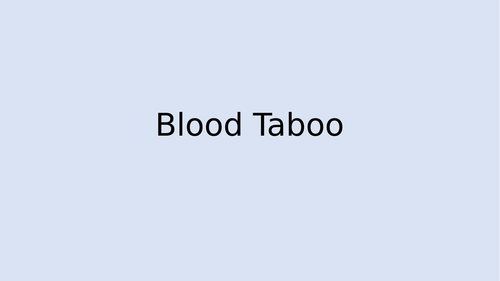 Game that requires no setting up! Students get into pairs, with one sitting with their back to the board, the other facing the board. The student facing the board must describe the term without using the red terms. Easy and fun, great engagement for students of all levels.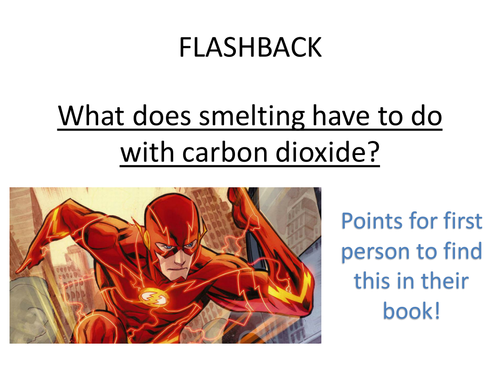 Lesson to follow Activate textbook, year 8 Recycling Includes fill in the gaps task sheet, advantages and disadvantages table and an example equation. If you are using the kerboodle tests be aware that the equation I have used looks like the one on the test for HT, and this caused a bit of confusion for some of my students. Did this with top set but as it is a quick lesson I managed some revision at the end, so have included revision slide at end. Will need your own exam questions for the task - just took mine off of exam pro but obviously every class is different. Can send out if needed.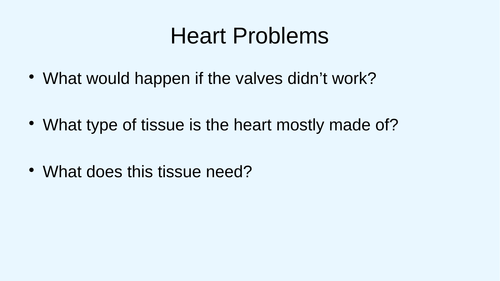 This is a 2-3 lesson resource, including a research project where students research heart diseases, and then choose one specifically to research. My differentiated outline is on the slides, I gave it to my students on OneNote but it could easily be converted to a worksheet or students could present in their own way. The lessons involve differentiated learning, frameworks for peer lead learning, as well as starters and plenary tasks. There is also some information on artificial hearts, valve problems and pacemakers.