11Uploads
1k+Views
112Downloads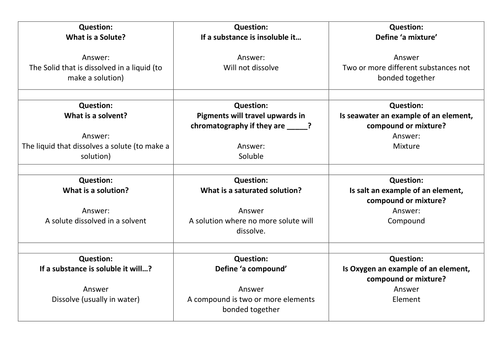 These are cards to be used in a board game for y8-y10 students for separating mixtures. I used them with my top set y9 and they worked well, but they will need a good amount of time on the game. My students had to find something in their bags/pockets to be used as a counter, and I used another TES document 'board game templates' for my base. The students rolled the dice to move around the board, but they only got to move if they answered the question correctly. Easily altered/differentiated.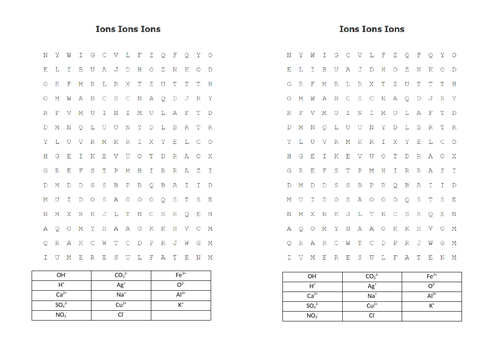 This wordsearch gives the clues as the formula/symbols of the ions, but the words in the wordsearch are the names of the ions. Good starter task, or to help lower ability classes associate the names and terms for the ions.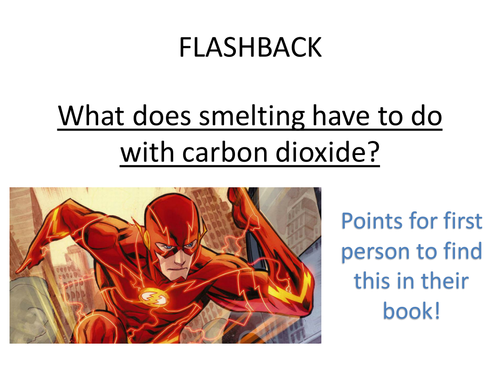 Lesson to follow Activate textbook, year 8 Recycling Includes fill in the gaps task sheet, advantages and disadvantages table and an example equation. If you are using the kerboodle tests be aware that the equation I have used looks like the one on the test for HT, and this caused a bit of confusion for some of my students. Did this with top set but as it is a quick lesson I managed some revision at the end, so have included revision slide at end. Will need your own exam questions for the task - just took mine off of exam pro but obviously every class is different. Can send out if needed.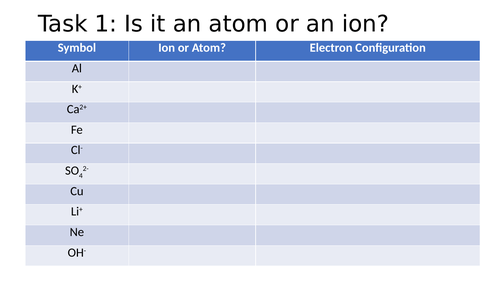 Made for New Zealand NCEA it features 5 tasks that can be done independently or together as a summary to common basic chemistry topics. Task 1 -difference between atoms and ions Task 2 - Explaining ionic formula ratios Task 3 - matching up reactants and products for metal reactions Task 4 - A flow chart of a neutralisation reaction Task 5 - Identifying effects of changing factors (Surface area) on rate of reaction Task 6 - a summary sheet for students to complete; powerpoint contains key points in slide notes.