Secondary Welsh resources: y treigliadau / the mutations
Keeping your class engaged with fun and unique teaching resources is vital in helping them reach their potential. With Tes Resources you'll never be short of teaching ideas. We have a range of tried and tested materials created by teachers for teachers, from kindergarten through to high school.

Breathe new life into your lesson plans with our primary and secondary school classroom resources. Whether you're looking for fun maths worksheets or brand new guided reading activities, we have thousands of free and premium resources for you to download. From preschool to primary you'll find phonics worksheets and classroom games. From Year 11 through to senior secondary we have everything from Japanese lessons to algebra activities, as well as revision guides for tests and exams.
Read more
Y Treigliadau / The mutations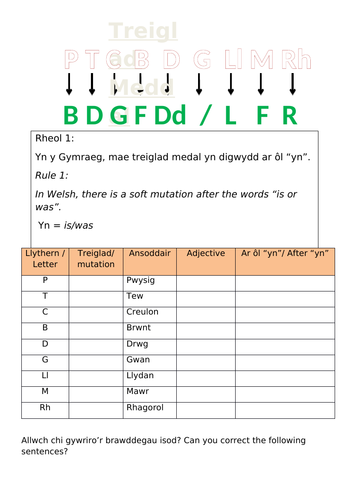 Gweithgaredd sy'n ymarfer treiglo'n feddal ar ol "yn". An activity that exercises using the soft mutation after is/was.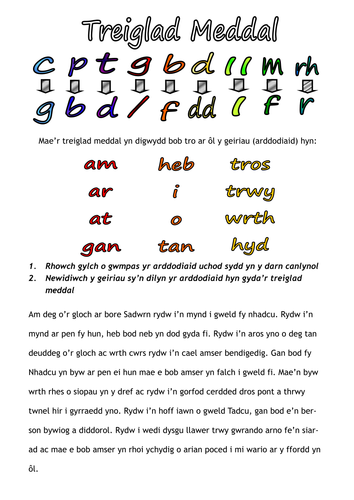 Worksheet in Welsh to practice soft mutation after prepositions. Taflen gwaith i ymarfer treiglo'n feddal ar ôl arddodiaid. Wedi diweddaru a chywiro! Updated and corrected!
Cyfres o adnoddau i gefnogi gwaith ar y treiglad meddal. Gan gynnwys pethau i roi ar y wal, cerdyn cofio i roi i'r disgyblion a thaflen ymarfer. Wedi ei gynllunio ar gyfer ysgol uwchradd, iaith gyntaf ond fe ellir ei addasu i lefelau is.