High school network flows resources
Keeping your class engaged with fun and unique teaching resources is vital in helping them reach their potential. On Tes Resources we have a range of tried and tested materials created by teachers for teachers, from pre-K through to high school.

Breathe new life into your lesson plans with our elementary, middle school and high school classroom resources. Whether you're looking for fun math worksheets or brand new guided reading activities, we have thousands of free and premium resources for you to download. From kindergarten to elementary you'll find K-5 resources, including phonics worksheets and numeracy games. From middle school through to high school we have everything from Spanish lessons to algebra activities, as well as Common Core-aligned lessons and revision guides for tests.
Read more
A large presentation that shows the learners how to complete the flow algorithm. It includes flows, cuts, maximum and minimum flows and also restricted vertices. Also is 2 examples of minimax and maximin problems SMART Notebook Express presentations can be used for free by using SMART online or by downloading SMART software, also free, I use it because it allows a more interactive presentation than a powerpoint. Just search 'SMART Notebook Express' and try it with my free SMART resource.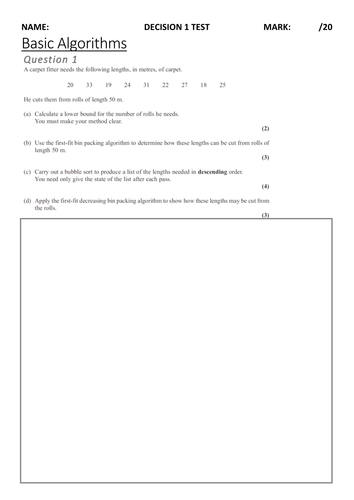 These are 20 mark test sets for each topic within the Decision 1 Edexcel Maths syllabus. Students write their solutions in the boxes provided. Any feedback would be very welcome. Enjoy! Em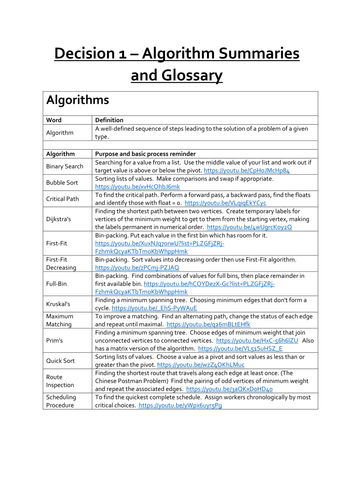 This is a list of all algorithms for the D1 Maths course, along with a quick reminder of they each do and how, along with a full glossary of terms for the Edexcel module.