Early years German resources: future plans
Keeping your class engaged with new and interesting classroom resources is vital in helping them reach their potential. With Tes Resources you'll never be short of teaching ideas. We have a range of tried and tested materials created by teachers for teachers, from early years through to A level.

Breathe new life into your lesson plans with our primary and secondary classroom resources. Whether you're looking for fun maths worksheets or brand new guided reading activities, we have thousands of free and premium resources for you to download. From early years to primary, you'll find phonics worksheets and numeracy games and all you need to revise for Sats. From secondary to post-16, we have everything from French lessons to algebra activities, as well as GCSE revision guides and more.
Read more
A Bundle of our most popular resources on the topic of school
A bundle containing our most popular KS4 resources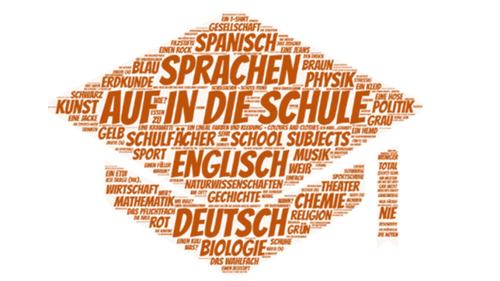 Save over 60%! A collection of fun puzzle worksheets practising school vocab from chapter 1 School in AQA GCSE Stimmt! Red book. Includes three word puzzles per topic and answers. Ideal as cover work, homework or revision work. Note: If you have uploaded an earlier version of this and can't download it anymore, please leave me a message in the community or in reviews.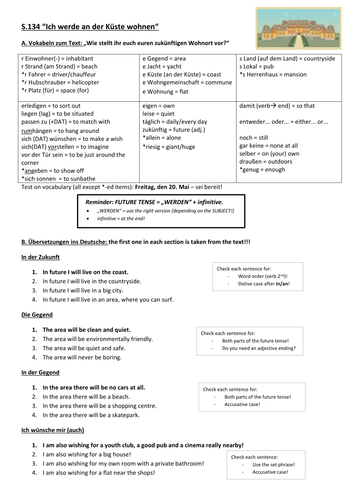 2 whole lessons on p134-135 spread in Edexcel GCSE book. First lesson on p.134 - Reading and Writing, revising the use of the future tense in the context of the 'Wohnort' topic. 5-4-3-2-1 starter to reactivate previous knowledge, then textbook activities (helped by vocab list), then translations to USE the future tense. Second lesson on p.135 - starts with vocab test, then reactivation of structures to be used in the lesson, then Listening Bingo activity to introduce Listening recording, then Listening activity itself, then writing activity based on last two lessons, with a sheet of 4 steps to creating an excellent piece of writing.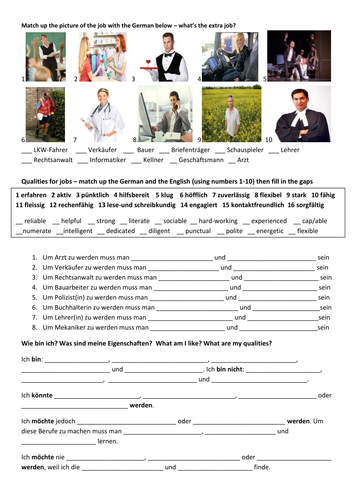 a worksheet on jobs in German together with a powerpoint presentation introducing jobs- aimed at Yr9