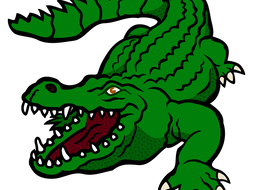 Animals
Collection of animals resources including stories, poems, flashcards
Other resources by this author
Differentiated and self-marking column addition worksheets with built-in self assessment & teacher assessment. - Each sheet has column addition...
duvetpublishing
This is the story of Mrs McToot, and the musical instrument she keeps in her boot. She's tall and pretty, caring and kind; Perfect in fact, with th...
duvetpublishing
Lots of fun games and activities for making PE lessons fun, engaging and energetic!
duvetpublishing
Popular paid resources
Leopards - PowerPoint and Activities Learn all about leopards with this dynamic and animated PPT presentation. It's a nonfiction resource full of i...
RyanNygrenRKN
A serious online relationship quickly turns tempestuous once Cairn meets Cliff. His ranch sits deep inside the rugged terrain of central eastern Or...
PattyAnnsPetProject
Learn how to re-train your horse by introducing their natural fears calmly. Educate yourself to horse phobias, and benefit from these fundamental h...
PattyAnnsPetProject
Updated resources
This phonics pack covers initial consonant sounds with a safari theme. This activity booklet can be used for phonics instruction, revision and/or i...
PollyPuddleduck
Dragons Handout - 24 pages
sfy773
Franz Marc quotes, on his animal paintings: Deers / Horses, etc… and his artist-life in Blaue Reiter - Munich, Germany for pupils, students and tea...
Matrozenhof