KS3 English Reading/Writing Target Card
I assess pupils every half term and print a target card that is stuck to the front of their books and colour coded. A blue card - porgressing above target, so target has been incresed. Green on 4 levels target amber 1 sub level away red - two sub levels away. The card changes every half term as they make progress.
Last updated Feb 19, 2013, created Dec 11, 2012
Error occurred while adding this resource to your favourites list. Please try again later.
Ages
Categories
Be the first to review this resource.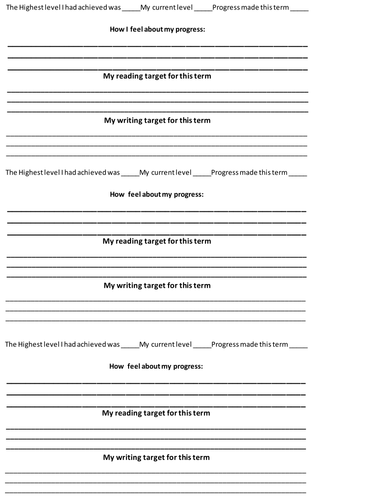 Downloads

400

Views

1132

Created

Dec 11, 2012

Updated

Feb 19, 2013