making the F sound - f, ff, ph, gh
The 'F&' sound can be made in a number of different ways - f, ff, ph, gh. This worksheet contains some tips to help learners choose the correct spelling, and helps to increase learners&'; phonetic awareness generally.
Last updated May 22, 2013, created May 22, 2013
Error occurred while adding this resource to your favourites list. Please try again later.
Ages
This resource has not been assigned any Ages.
Categories
Be the first to review this resource.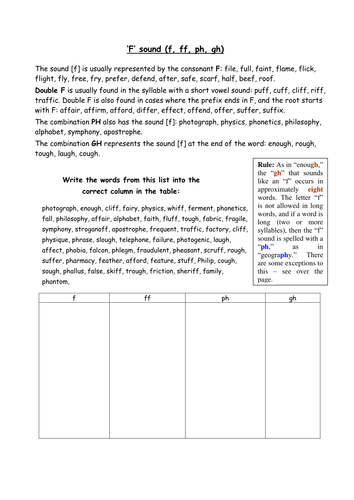 Downloads

1351

Views

6322

Created

May 22, 2013

Updated

May 22, 2013