Past and Present Tense - Small Group Activity
Contains 6 different sets of sentences which are written in the past and present tense. The regular verbs are black and the irregular verbs blue. I used this is a spot tray with year 2/3 children to consolidate their understanding of tenses and verbs.
Last updated Jul 16, 2014, created Feb 22, 2011
Error occurred while adding this resource to your favourites list. Please try again later.
Ages
Categories
Thank you for sharing, really useful

Super!

wonderful resource. thanks for sharing!

Thank you. A fun way to consolidate learning.

Thank You for this great resource. I will be using this as part of a learning wall display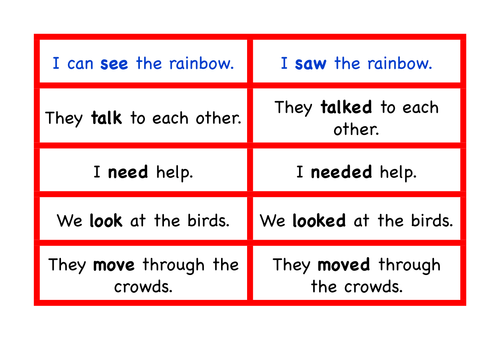 Downloads

46103

Views

98670

Created

Feb 22, 2011

Updated

Jul 16, 2014