Primary English: Perfecting punctuation
Make punctuation lessons less painful with these engaging activities, games and displays
Whether pupils like it or not, understanding what each punctuation mark means and how to use it in a sentence is a crucial part of improving their writing. To help you overcome the groans at the mere mention of punctuation, we have picked a selection of resources that offer different ways to engage your class with this hard-to-sell topic.
Lesson ideas
Tackle the fundamentals with these easy-to-understand resources, packed full of examples so that pupils understand how to employ different types of punctuation. 
Displays and visual support
Brighten up your classroom with these colourful posters, which are ideal as quick, at-a-glance reminders for pupils during writing tasks.
Games and activities
You can't go wrong with one of these fun challenges, designed to test your learners' understanding and help build up their confidence.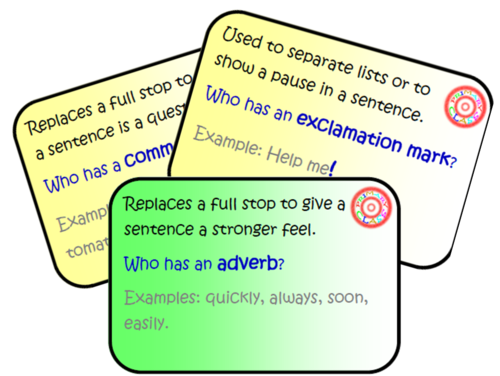 Colour coded for 3 levels of difficulty. Examples for each that can be used as 'hints'.

Grammar and Punctuation version available here:
https://www.tes.com/teaching-resource/grammar-and-punctuation-follow-me-game-11187356
By
Primary Class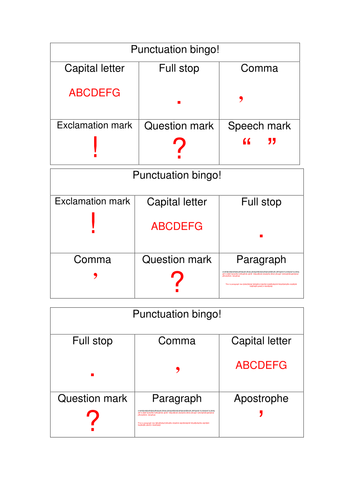 can be used with any ks2 class (or HAs in ks1) who are learning how to use punctuation. instructions are at the end of the document. Topics also included; sentence structure and punctuation.
By
missjojo
Punctuation Pelmanism Game: A series of 20 cards featuring punctuation marks and their names. Take it in turns to turn over the cards and try to find matching pairs.

For more Outstanding Resources for Outstanding Teachers, please visit my website www.teachersvault.co.uk
By
Helen Rachel Crossley