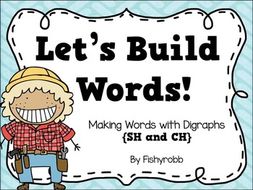 SH and CH Digraphs Building Words Center
Literacy center for distinguishing between the SH and CH sounds and building words with these digraphs.

Includes 20 picture cards with words beginning or ending with CH or SH digraphs. Students discern which sound is in the word and fill in the space with the matching digraph card. Includes recording sheet.
Read more