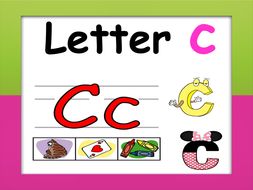 Sound C starting Words
42 slides to introduce words starting with c sound. First part of the presentation , there is a clear nice picture for a word . The first sound " c " is written with different color to attract students' attention.
In the second part of the presentation, you can see a picture with 3 choices. Wrong answers disappeared, while the correct one is emphasised.
Read more