Peer-assessment ideas for secondary students
Tools and activities to encourage effective peer assessment in class
Peer assessment is an important part of the assessment for learning process and can have an enormous impact on your learners' understanding of key teaching points and, ultimately, their progress. As such, we've highlighted a few tools to help you make the most of opportunities for peer assessment in your secondary classroom.
Teacher tools
Get started with this simple teacher guide, which includes step-by-step instructions and examples of ways to embed peer assessment into your practice. For more ideas, this short video demonstrates a selection of effective techniques to use in the classroom.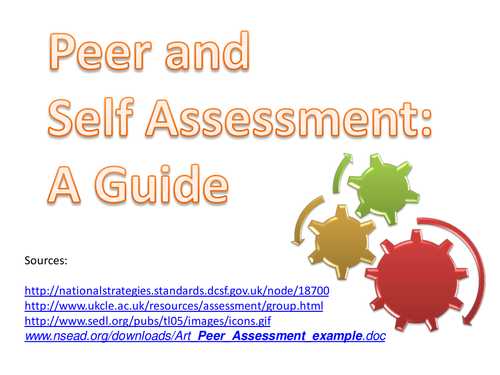 A straightforward guide to peer and self-assessment. Includes a step-by-step guide explaining how to embed it in your practice, examples of good practice, slides you can drop into your lessons and bonus features!
By
mikegershon
Effective ways of using peer assessment in the classroom.
By
Teachers TV
Structuring peer-assessment
Feedback frames provide a structured way of allowing pupils to assess one another's work effectively. These eye-catching display posters outline the peer-assessment process, while these simple table mats contain some useful sentence starters.
Visual learners might benefit from using this adaptable tick-box tool, which has the added advantage of enabling learners to accurately level one another.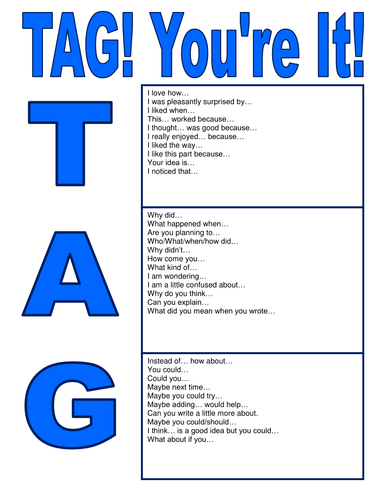 TAG
peer and self assessment poster and table mat prompts

By
titan182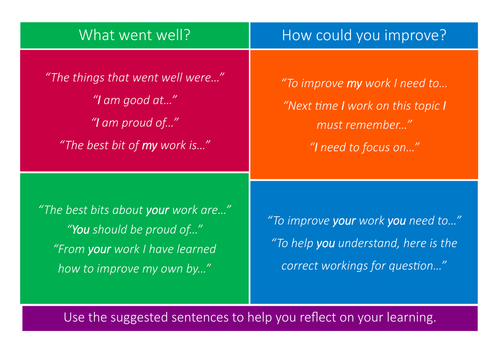 These are stuck on each table in my classroom. They help my students to construct meaningful sentences around the 'What went well&' and &';Even better if' headings.
By
joewinstanley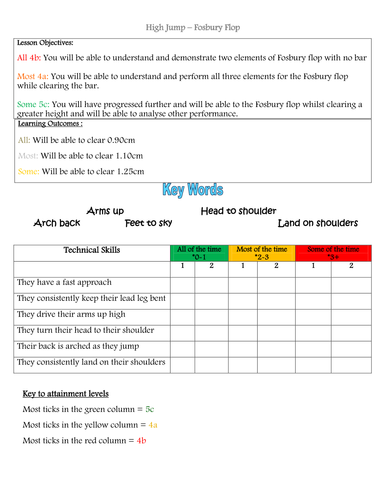 Can be used for any sport......just change the level descriptors and teaching points. Worked really well with my classes a pupils could give indepth feedback whilst refering to NCPE levels.
By
tuesday7