Anti-Bullying Week ideas for secondary
Resources to help you address the consequences of bullying with your secondary students
Anti-Bullying Week takes place between 12 - 16 November. To aid your preparations for this year's theme of "choose respect", we've rounded up a selection of our favourite assemblies, lesson plans and practical classroom ideas.
Assembly ideas
Check out this selection of assembly resources ranging from an overview of bullying in all its forms, cyberbullying and the effects of bullying on young people and ways in which to deal with it.
 
Practical classroom actvities
anti-bullying, anti bullying, anti bullying week, anti-bullying week, anti bullying ideas, anti-bullying ideas, bullying, conversation cards, behaviour, relationships, friendships, friendship, friendship disputes, secondary, primary, snivel and shriek
By
Kate Hennessy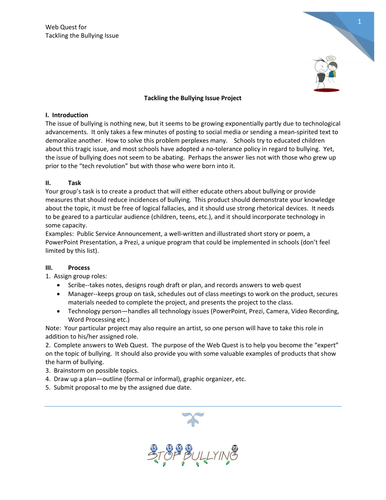 This resource is intended for high school students. It was designed to be used during Bully Prevention Month.
By
Laura Hill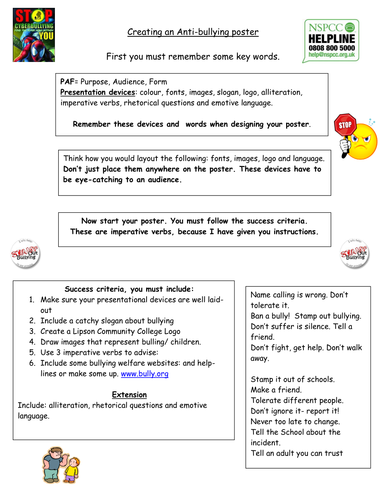 Creating an anti-bullying poster. Using presentation devices and imperative verbs.
By
yf150