Tes Maths: Projects, investigations and enrichment tasks
Get excited about going off-plan with these engaging resource packs, lesson ideas and investigative activities
With exams nearly over and schemes of work coming to an end, there may be time to do something slightly different in maths lessons. Perhaps an investigation to apply the knowledge and skills students have acquired over the year, a project to allow them to work creatively as a team to produce something special, or an enrichment activity to show pupils just how interesting maths can be.
Whatever you have in mind, the selection of resources below, created and shared by the generous and talented members of the TES Maths community, should inspire you.
Craig Barton, Tes Maths Adviser
Investigations
Investigations offer an opportunity for students to pull together many of the skills and knowledge they have learned over the course of the year and to apply them in a different context.
Projects
Much like investigations, projects prompt pupils to use and apply their knowledge, often with the option to work as part of a team in a fun context.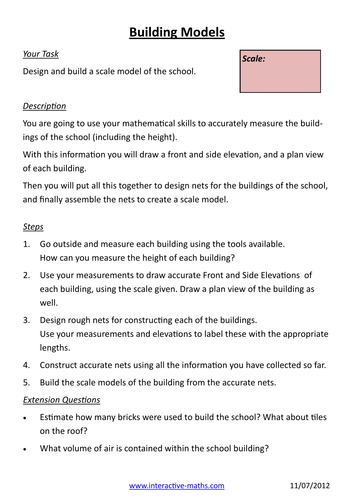 Combining a vast array of topics from Shape and Measures, this is the ulimate end of year project. The basic idea is to construct a scale model of the school buildings. In doing this, the students must use a whole host of skills they have developed, including: measuring; scales; Pythagoras; Trigonometry; designing Nets; plans and elevations. It also has extension problems involving surface area and volume. Included in the file is a sheet to give to students with instructions of the task, and also a set of teacher's notes. If you use this resource, feedback of how it went is really appreciated.
By
Interactive Maths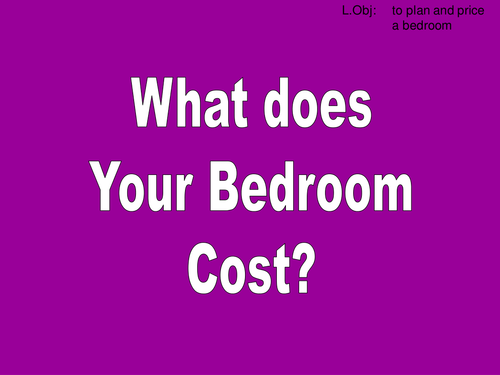 LO:  To plan and price a bedroom.
 
Overview: Students use a catalogue to buy furniture and then make a scale drawing of a bedroom of their own design.
 
Suggested approach: Use the introduction PowerPoint to engage the students with the task. Once all questions have been answered each student can then be given a copy of the wall calculation sheet to work through as a class. Once this is complete give out the catalogues and the choices sheets. Once they have chosen their furniture given them the room plan sheet to complete a scale drawing.
By
dhoskin
In this investigation students build water bottle rockets out of pop bottles. This project will require students to start their rocket building business. Students are tested with their knowledge of Maths (Level 5), Science, and Business. This project, adapted from the Teacher's TV version, has been abridged to 3 hours of lesson time. Maths skills, suitable for KS3 Level 5 and up, includes:Place values; Adding, subtracting, multiplying, and dividing Money; Measuring mass, volume, time, temperature, angles, diameters, and circumferences; Scaling Social Skills include: • Planning; Team work .
By
jhleung
Enrichment
The end of the year is the perfect time to stop worrying about whether something is on the GCSE or A-level syllabus and to challenge students with some interesting mathematics.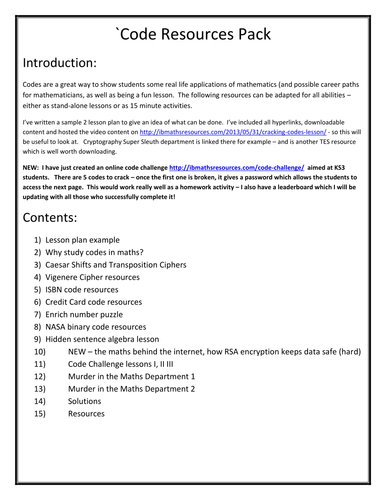 A large 50 page Code Breaking Resource pack with a big number of codes and ready made lesson handouts for enriching maths lessons. Everything from hidden pictures in binary strings to Caesar shifts and the maths behind credit card numbers. Also 2 Maths Murder Mystery Challenges! (Powerpoint made for the first murder mystery). If you like my resources then please check out the The British International School Phuket website: http://www.ibmathsresources.com for maths articles, ideas for gifted and talented students, maths videos and even a school code breaking challenge.
Now also an online code challenge available at: http://schoolcodebreaking.com - students can compete with schools around the world. Can they make the leaderboard?

By
andrewchambers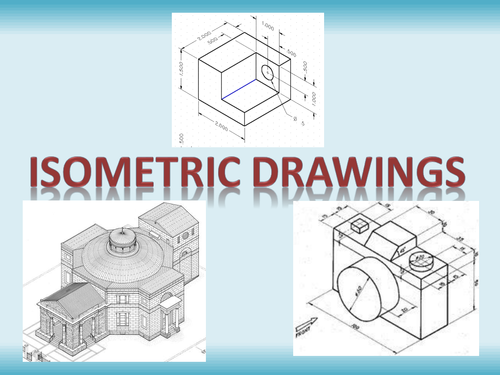 Pupils learn about plan, front and side elevations and how to draw objects on isometric paper. The worksheet has an investigation into making objects with 5 cubes, as well as some challenging questions on building objects based on their elevations, with as few cubes as possible. Please note that the questions in Section B and the 'impossible shapes to make' are not my own and have been taken from other sheets found online. I have also included a word document of isometric paper for 'emergency' use :) If you liked this resource then please check out my other resources on TES! https://www.tes.com/resources/search/?authorId=2095097
By
Owen134866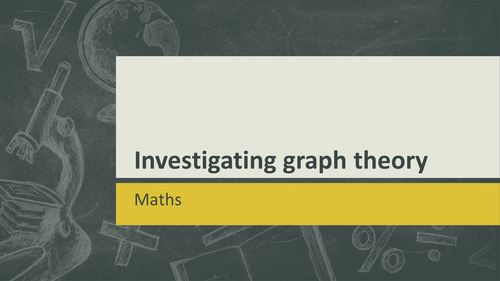 Full lesson on investigating graph theory and networks which is extremely derivative -- very largely based on the stupendous lesson and worksheet uploaded by @Owen134866. I have added some more scaffolding in terms of discussing vocabulary and created a support sheet so that this topic can be accessed at KS3 and above.

I have delivered this lesson successfully to mixed ability Year 7s and high ability Year 9s to date, and always really enjoy it. It's generally something I pull out towards the end of term as a treat with a view to improving students' problem-solving skills.

Extension worksheet is adapted from the Konigsberg problem entry on Wikipedia although I have not yet used it -- it might prove to be a good extension to the main lesson for A Level students.

Please do rate and review this resource -- I appreciate feedback!
By
omarsmum