Winning World Cup resources for 2018
Kick-off Russia's 2018 Fifa World Cup in your classroom with these activities, lessons and display materials for primary and secondary
On 14 June, the first match of the 21st Fifa World Cup tournament takes place and a month of football madness begins. Channel pupils' enthusiasm into your lessons with these engaging resources that can help you frame your teaching in a sporty context.
As always, we can only highlight a handful of resources in a blog post, so don't forget to check out other World Cup resources shared by authors on Tes.
So whether you add a football theme to your curriculum lessons, discuss the social and ethical issues being debated in the media, or use a fun activity as an end-of-lesson filler, there are plenty of resources to choose from to make the most of students' engagement with this international event.
World Cup resources for whole school
From the customary World Cup wall chart, to Widget and flags activities, these resources cover the staple bases for any teacher looking to capitalise on the competition's appeal.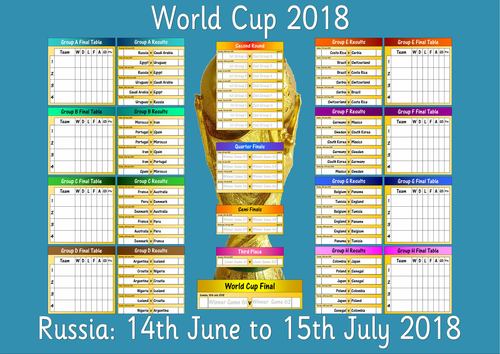 My, now traditional, World Cup Wall Chart resource.
This year, I haven't made it with additional pages with statistics about the teams, although these could be added if people wanted them.
However, I have produced a varying range of sizes (from A0 to A3) and pdfs which will print to A3. Each of the pdfs should have a 3cm horizontal and vertical overlap to allow for joining together. There are pdf versions and publisher files included should you wish to make changes.
Feedback, as always, is appreciated - especially if there are any mistakes!
By
Thomas Pitts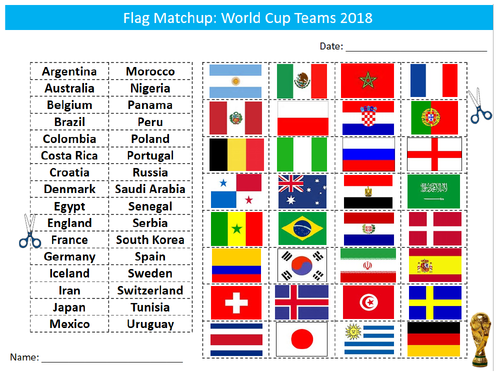 Country Flags sheet of keywords on the theme of 'World Cup 2018'.
Powerpoint so can be used on the board or printed as a worksheet.
Includes space for students to explain the keywords and suggested extension activities. Can take 10 minutes or an hour, depending on which activities the students complete.
Ideal for the start of a lesson, a quick filler, a homework, part of a cover lesson or as a plenary on the board with a whiteboard pen.
The idea behind these is to get students to become more literate and think independently about the words that could be used to describe the topic being taught. The repetition of the word over and over as they look for the word is useful in remembering the terms. Often the students will pick up on things that you would not normally expect!
By
MIK Ed
Football World Cup Russia 2018
This free pack contains a World Cup Chart to record the progress of the competition, World Cup Flags Display Cards, World Cup Flashcards and World Cup Trading Cards.
The World Cup Chart allows you to cut and stick the relevant country flags to record the progress of the competition from group stages to the final.
The World Cup Flags Display Cards can be used to display all the flags of the countries competing in this years World Cup.
The World Cup Trading Cards can be used to learn facts about the competing countries as well as play a variety of memory games (instruction included).
The pack also includes a set of World Cup related flashcards to help promote discussion about the beautiful game. It can also be used to learn the different flags of the countries playing in the competition.
This resource was created with InPrint 3
Widgit Symbols supports vocabulary development across the primary curriculum for all students, as well as helping individuals with special needs, autism or speech and language difficulties.
By
Widgit_Software
World Cup resources for primary teachers
Tackle literacy and numeracy in the spirit of the World Cup using these football-themed lessons and activities.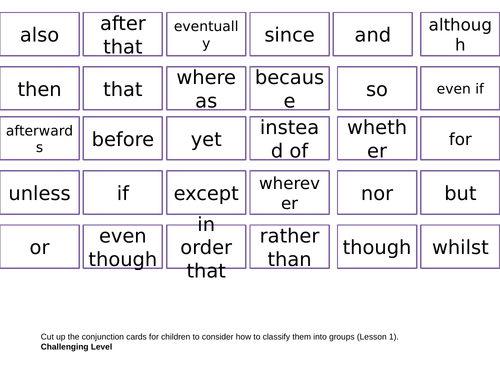 5 lessons on conjunctions for KS2.
Themed around football/ the 2018 World Cup, designed particularly to engage boys.
Lesson 1: We are learning to identify different types of conjunctions (PowerPoint plus activity).
Lesson 2: Interactive Quiz (choosing appropriate conjunctions)
Lesson 3: We are learning to choose appropriate conjunctions (PowerPoint plus activity - 3 levels of differentiation).
Lesson 4: We are learning to use co-ordinating conjunctions (PowerPoint plus activity - 2 levels of differentiation).
Lesson 5: We are learning to use subordinating conjunctions (PowerPoint plus activity - 3 levels of differentiation).
Also included is a word mat of common subordinating conjunctions.
By
Squelch1
World Cup: Russia 2018: World Cup by Dice
A bundle of task/fact sheets o play World Cup by Dice; research and record information about the countries in competing for the World Cup and to display information.
By
CollEd
World Cup resources for secondary teachers
Practise those core subject skills in maths and science with these tasks framed in the context of Fifa's tournament.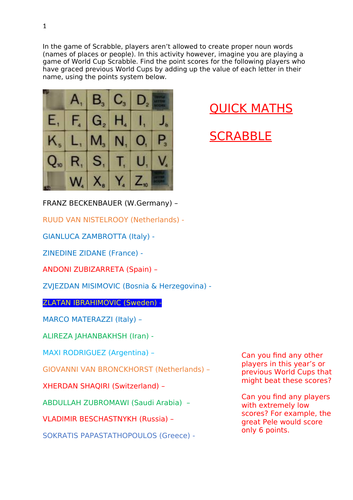 A Maths pack based on the 2018 World Cup in Russia. For football fanatics or students who need something a little different.
This pack can be given as homework or the tasks could be part of a lesson.
Aimed at Secondary students (your KS2 pupils should also be able to access, given the right support) this pack will test on data and statistics, problem solving, word problems, mental maths and two/three step problems.
Answer section is included.
By
colinthespider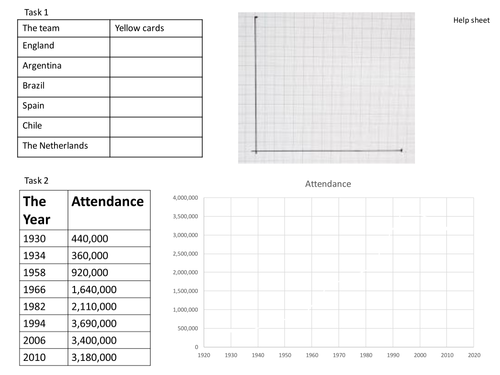 This is a lesson looking at how and when to draw different graphs, identifying variables and analysing a graph or data and planning an experiment. There are three different worksheets at the beginning to go with the PowerPoint, one for low ability, one for intermediate and one for high ability students to be printed off before the lesson.
By
physicsfairy