Early years German resources: freetime activities
Keeping your class engaged with new and interesting classroom resources is vital in helping them reach their potential. With Tes Resources you'll never be short of teaching ideas. We have a range of tried and tested materials created by teachers for teachers, from early years through to A level.

Breathe new life into your lesson plans with our primary and secondary classroom resources. Whether you're looking for fun maths worksheets or brand new guided reading activities, we have thousands of free and premium resources for you to download. From early years to primary, you'll find phonics worksheets and numeracy games and all you need to revise for Sats. From secondary to post-16, we have everything from French lessons to algebra activities, as well as GCSE revision guides and more.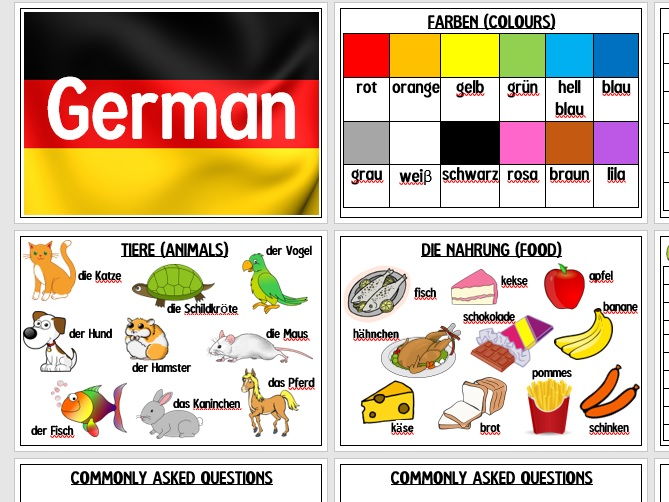 A 19 page set of A3 sheets, detailing colours, phrases, questions and answers in German.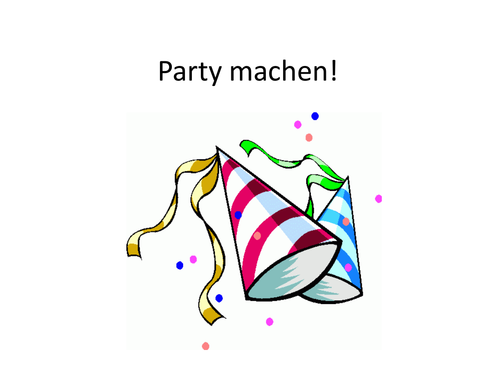 A PowerPoint to practise the use of modal verbs & infinitives in German in the context of planning a party.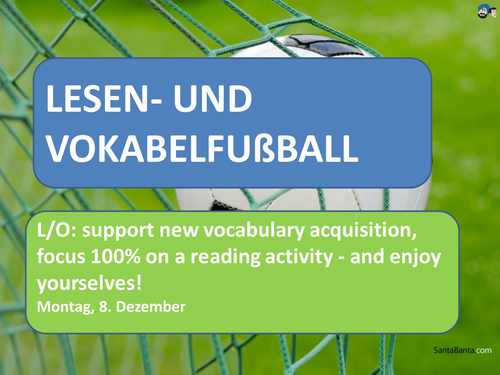 Fabulous reading / speaking fun!! Adapted from an excellent english resource (from a colleague, I don't know the original, I'm sorry...). This can be adapted for any MFL and ability. Create a text document / print a webpage etc of suitable reading, about three/four paras is good. Pupils have up to 20 mins free access to dictionaries / online dictionaries. Help with idioms or complex language as needed. Then once ready, teams of equal ability (max. 4). One student starts to read and can be 'tackled' after 10 words for the definition / spelling etc. All instructions are in German and English but is completely adaptable. Pupils must shout 'tackle' or 'goal' in TL. Extremely good fun, have a whistle ready as referee!!