Early years German resources: music and books
Keeping your class engaged with new and interesting classroom resources is vital in helping them reach their potential. With Tes Resources you'll never be short of teaching ideas. We have a range of tried and tested materials created by teachers for teachers, from early years through to A level.

Breathe new life into your lesson plans with our primary and secondary classroom resources. Whether you're looking for fun maths worksheets or brand new guided reading activities, we have thousands of free and premium resources for you to download. From early years to primary, you'll find phonics worksheets and numeracy games and all you need to revise for Sats. From secondary to post-16, we have everything from French lessons to algebra activities, as well as GCSE revision guides and more.
Read more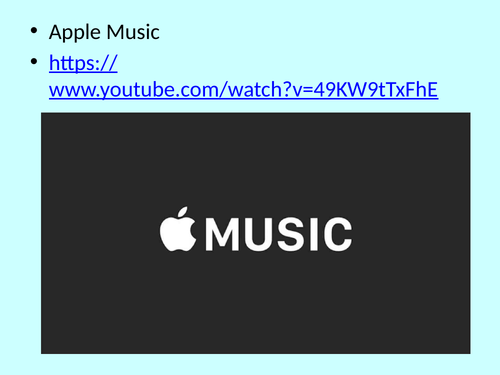 This is a video comprehension exercise on music streaming in German.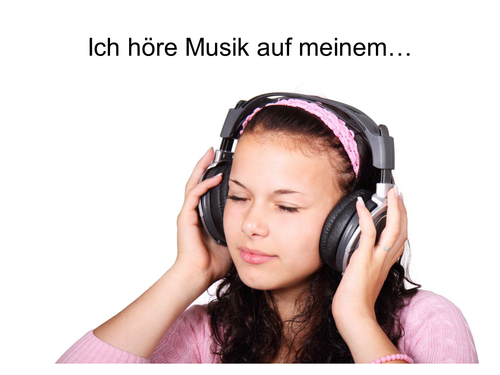 This resource teaches students how to discuss and describe how they listen to music and what their attitude to music is. The resource focuses on the following vocabulary: Ich höre Musik auf meinem… I listen to music on my... Handy / Smartphone / Laptop / Tablet Mobile / Smartphone / Latop / Tablet Musik herunterladen / downloaden To download music Das ist praktisch That's practical Ich spiele seit (einem Jahr) Gitarre I have been playing guitar for (a year) Ich downloade alles auf meinem Tablet I download everything on my tablet Das spart so viel Platz That saves so much space Der Ton (auf einem Tablet) ist nicht gut The sound (on a tablet) is not good Die Qualität ist fantastisch The quality is fantastic Die Eintrittskarten sind zu teuer The entry tickets are too expensive Ich gebe kein Geld für Musik aus I don't spend money on (music) Das ist ein tolles Gefühl That's a great feeling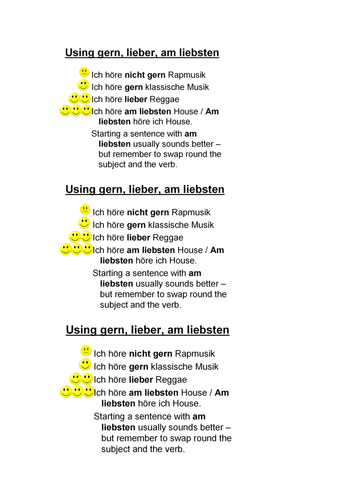 This is a complete lesson with resources which teach students how to discuss and describe music and their opinions of music in German with a focus on using gern, lieber and am liebsten.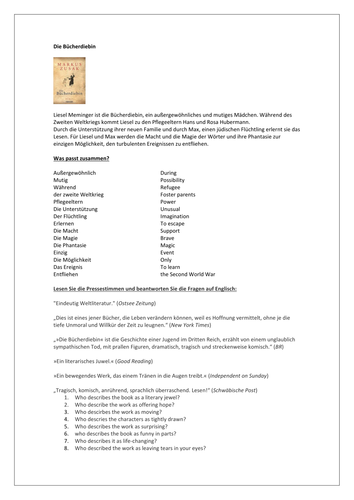 This is a reading comprehension worksheet about the novel "Die Buecherdiebin".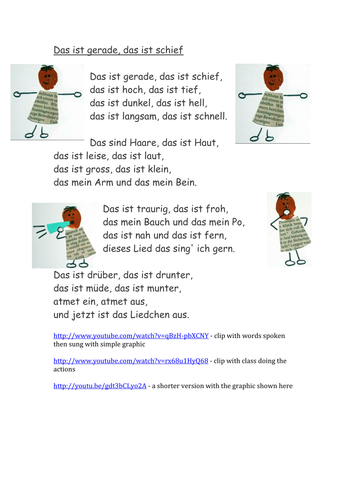 A simple German song about opposites with actions. Lyrics are in Word document as well as links to three Youtube videos to help you - one has the words written on screen with a simple graphic and spoken then sung by an adult and young child; there is a class doing the actions and singing the song, and another link to a shorter version with cute fingerprint man graphics!