Bluebell78's Shop
GCSE and A-Level Chemistry Resources, with some more general KS3 Science lessons, PowerPoints and worksheets.
74Uploads
565k+Views
354k+Downloads
GCSE and A-Level Chemistry Resources, with some more general KS3 Science lessons, PowerPoints and worksheets.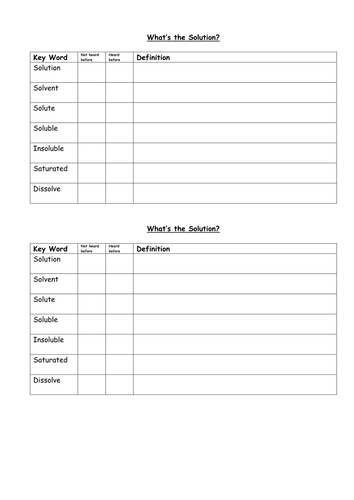 Selection of solutions resources. Including two ppts of core notes. Key words worksheet, HW work sheet and a couple of sheets relating to possible pracs and demos. Also a stepping stones frame work for students to use to plan a method for obtaining pure salt from rock salt. Beat the teacher is a simple plenary - you read the script out loud, students put their hands up when they hear a mistake, but most importantly offer a correction.

An introduction into calculating calculation. Students can find this tricky, (for some reason), so I have tried to represent it as simply as possible.

A worksheet with instructions for the student version of the classic demo, with a few questions thrown in for good measure.

Worksheet activity for pupils in KS3 on metal uses. Pupils have to find the name of different metals and then link them to the correct use.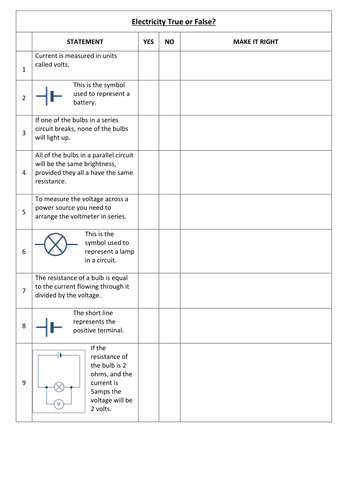 Simple worksheet where students have to read statements and then tick yes or no depending on whether they are correct or not. If they are incorrect they have to write a correct statement in the space provided.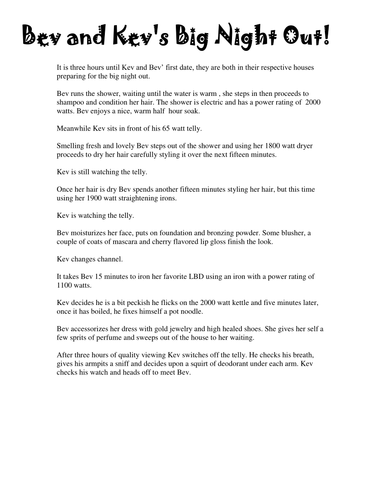 A script about Bev and Kev preparing for a their first date, to be read by the teacher and acted out by a pair of students. It is even more effective if you bring in props like a TV remote, hairdryer etc. The remainder of students in the class listen carefully to the story so that they can calculate the cost of preparing for a date, using the student worksheet. An education as to why it is only fair for a man to pay for dinner on a first date, if nothing else!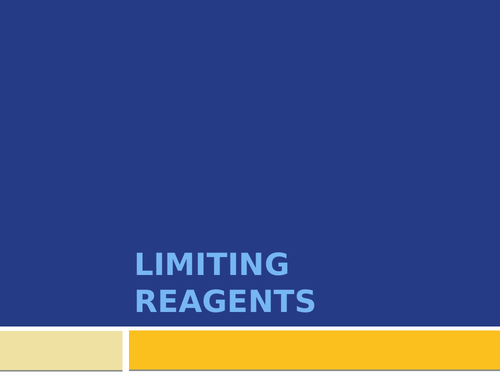 A simple Power Point and worksheet to help introduce pupils to the idea of a limiting reagent.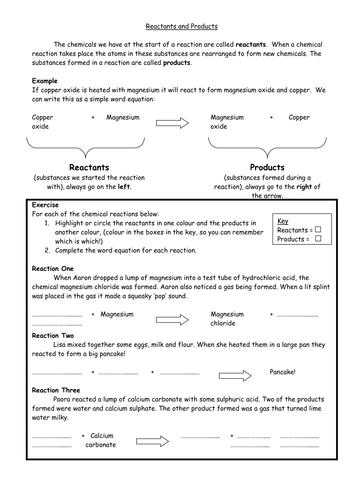 Simple worksheet aimed at helping to introduce students to the terms reactants andproducts and to basic word equations.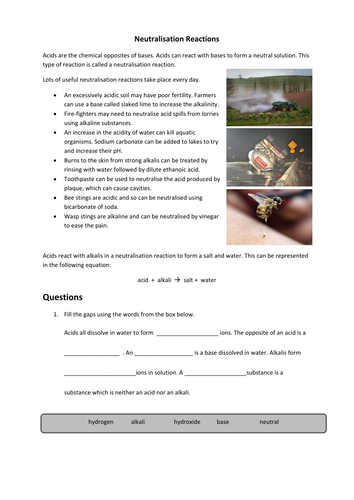 Worksheet about lots of useful neutralisation reactions. Could be set for homework or used for cover lesson.

Simple worksheet used to introduce pyramids of numbers and biomass. Students will need three different coloured pencils or felt pens, a ruler and pencil to complete.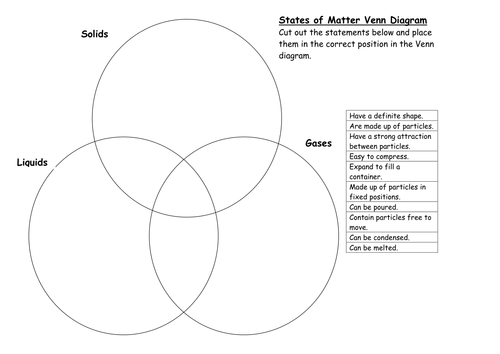 Simple Venn diagram worksheet. Students have to place the statements in the correct place on the Venn diagram. Another plenary I find works really well with this topic is to arrange pupils into groups of two or three and provide each group with a petri dish lid or base and a lump of plastacine. Get the students to make particles out of the plastacine, then arrange them in the petri dish as you would find them in solids, liquids etc. The nice thing about making the partcles in the petri dishes is that you can put them on the projector and get the rest of the class to assess them.

A little booklet outlining the maths skills required for the GCSE Chemistry course. Including examples to complete and QR links to helpful websites.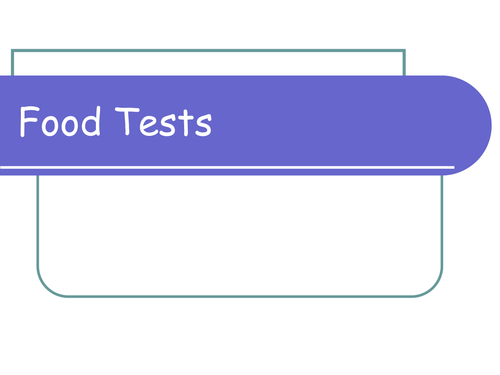 Simple Power Point which could be used as a plenary after completing food tests or as a starter before students carry out food tests on different foods.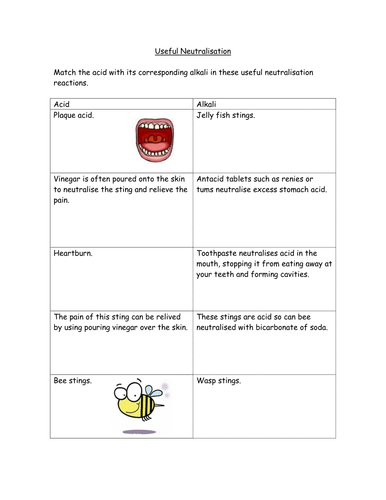 Cut and paste worksheet where students have to match the acid to its corresponding base.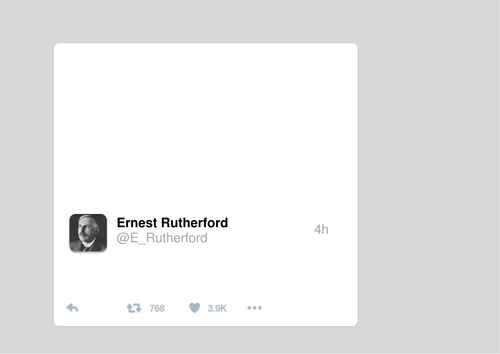 Scheme of Work for NEW AQA GCSE 4.1 Atomic Structure and the Periodic Table Unit. Start by opening document 4.1 Atomic Structure and the Periodic Table SOW. This contains learning objectives taken from the new specification, but written in a more student friendly manner. There are then hyperlinks to the relevant resources uploaded, as well as to useful websites, videos and practicals. Includes fun starters, extension challenges, worksheets, homework and other activities. Enjoy! O.k apologies, but I can't seem to upload it without the hyperlinks to the worksheets and presentations breaking, but the resources are all clearly labelled so you should still be able to find them using the titles from the SoW. You can always edit and repair the hyperlinks yourself?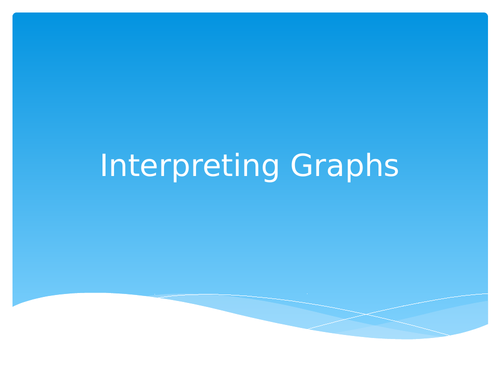 A fun way of getting pupils to look at graphs in Science. Could be used as a starter or pleanary. Print the interpreting graphs activity out and laminate to make four different colour, double sided cards. Organise pupils into groups of two or three and provide each group with a set of four cards. Introduce the activity using the first page of the Power Point. Pupils use the clues on the back of the cards to help them describe what is happening in each graph, answers can then be shared as a class using the Power Point.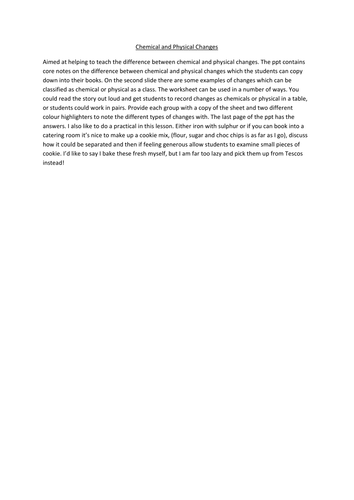 Aimed at helping to teach the difference between chemical and physical changes.