Bluebell78's Shop
GCSE and A-Level Chemistry Resources, with some more general KS3 Science lessons, PowerPoints and worksheets.
78Uploads
552k+Views
338k+Downloads
GCSE and A-Level Chemistry Resources, with some more general KS3 Science lessons, PowerPoints and worksheets.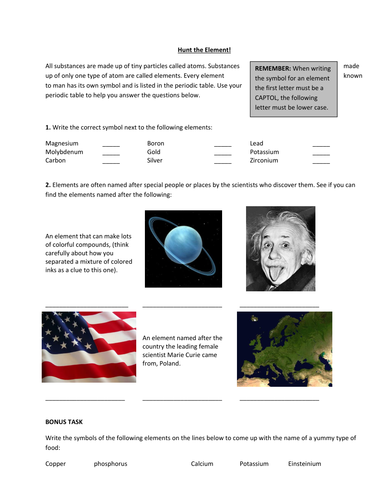 Simple handout to help students find their way around the periodic table. Students will need a copy of the periodic table with both the symbols and names of elements on.

A lesson aimed at Year 7 -8 pupils with a split focus on learning the colour of Universal Indicator at different pHs and the role of an environmental chemist. Pupils imagine they are environmental chemists working for Scottish Water, responding to reports of dead fish being discovered in a loch. Scottish water has some nice little animations that help demonstrate the role of environmental chemists: https://www.youtube.com/watch?v=AWLYN1MmnQE . In the first part of the lesson you will need to provide pupils with clearly labeled solutions of strong and weak acids and alkalis, plus a neutral solution (I usually use bench or 1M hydrochloric, ethanoic, water, ammonia and sodium hydroxide). Pupils combine these in spotting tiles with universal indicator solution to determine the different colours at different pH. You can then share and self mark their findings. In the second part of the lesson provide pupils with water samples taken from sites A to D. A and B should contain no lead and be only slightly acidic, C should be more acidic and contain lead nitrate solution (lead and acid are common contaminants from copper extraction). I usually make D contain slightly less lead and slightly less acidic (it is nice to discuss with pupils why this might be the case/dilution). Pupils test with potassium iodide (for lead) and Universal Indicator. In a 1hr/50min lesson there should just be time to summarise the lesson's learning and share conclusions. Extension challenge for early finishers also included.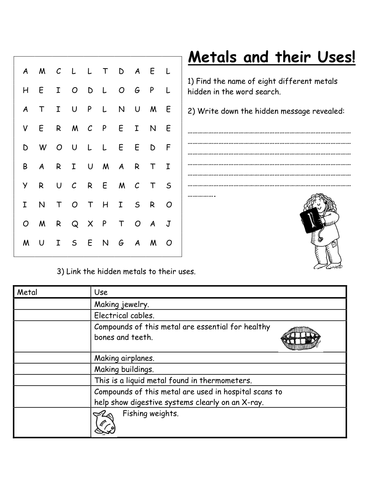 <p>Students have to find the name of different metals and then link them to the correct use.</p>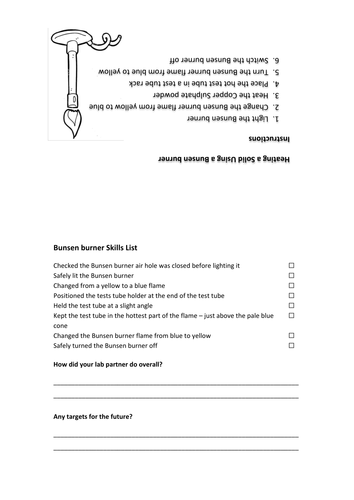 Simple worksheet for pupils just starting to use a Bunsen burner. It should be folded in half and pupils work in pairs to either complete the practical on the one side or assess their peer using the prompts on the other side. You will need to demo how to use a Bunsen before pupils begin the activity.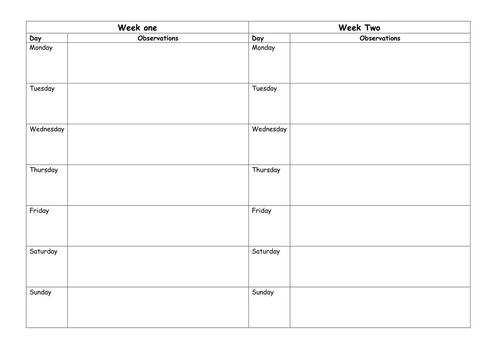 Students have to choose a drug to research - some focus questions are provided. They then have to use the information they have found out about the effects of their drug to write a 'lab rat diary'. Imagining they are a scientist administering the drug to a rat, they have to make a note of what they would observe. The lab rat is from the Cannon website. This activity will take about 3-4 lessons, plus homework. Access to a computer room and library a must.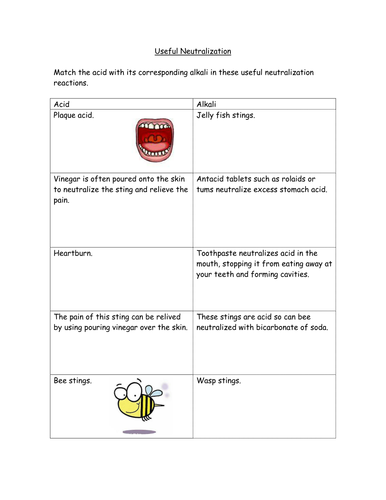 Cut and paste worksheet where students have to match the acid to its corresponding base.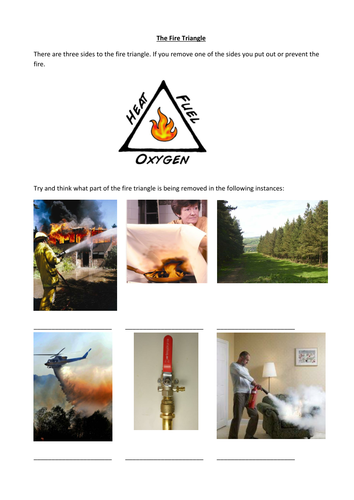 Simple worksheet, which I usually print half size. Pupils look at the pictures and have to determine which side of the fire triangle is being removed/about to be removed.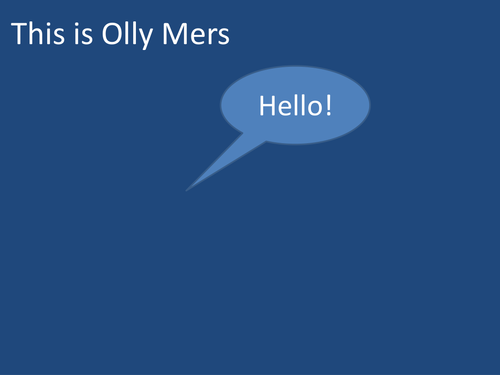 A silly little powerpoint to help introduce pupils to the idea of monomers and polymers by taking a little bit of a liberty with the spelling of the pop stars surname.\nThis isn't really a tutorial, but I wasn&'t really sure which was a more appropriate resource type to select from the drop down menu!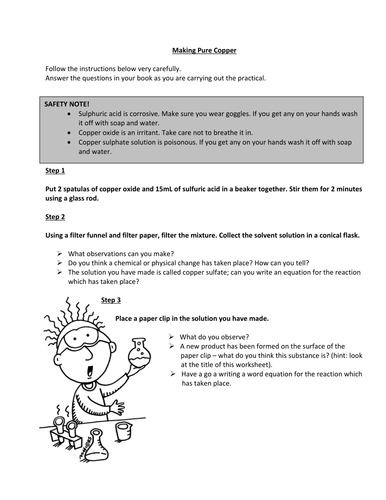 handout with practical instructions for making copper from copper oxide via copper sulfate. Also contains a few questions for students to answer. May be useful after studying displacement reactions, (no matter how well you have taught this some students will still say the orange material appearing on the paperclip is rust!) May also be used after introducing equations.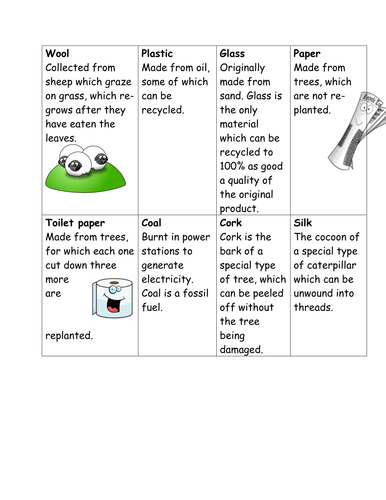 I cut these up, laminate them and then hand them out in envelopes for students in groups to sort into sustainable and non-sustainable. A good starter to generate lots of discussion!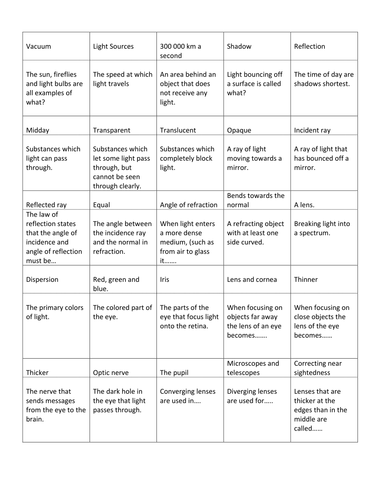 Light loop card game. Light and sound RAFT activity, (students have to choose which activity/row they would like to complete) and lights and sound venn diagram.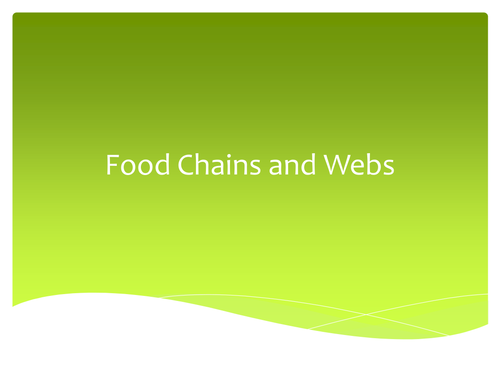 Simple activity where students have to use the clues in the text to construct a food web. They then use their food web to answer questions. Learning objectives provided on a ppt. Students will have had to do some work on food chains and food webs and key terms previously. They will need a chunky pen to draw food web arrows and a large piece of paper to stick pictures onto. I usually hand these out already cut up in envelopes. You could laminate them and give the students blue tack to hold them in place.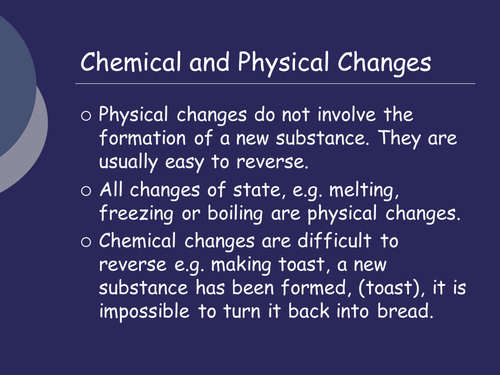 Aimed at helping to teach the difference between chemical and physical changes.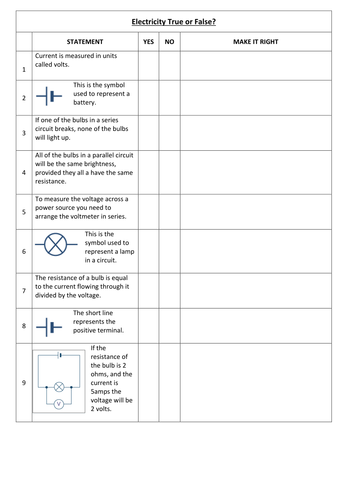 Simple worksheet where students have to read statements and then tick yes or no depending on whether they are correct or not. If they are incorrect they have to write a correct statement in the space provided.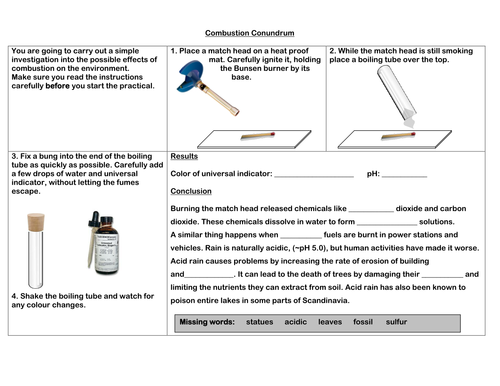 Handout with illustrated method and questions. A nice, effective practical to introduce acid rain.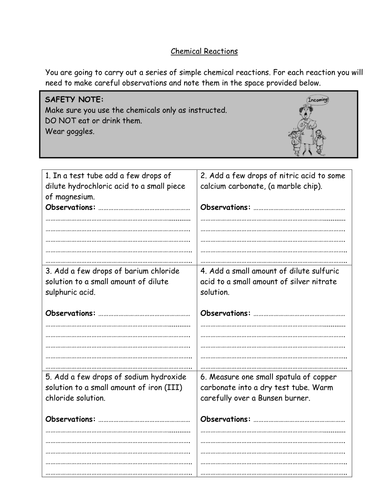 I usually get the students to carry this out after having done the RSC's tricky tracks as a starter, so that students can distinguish between an observation and a conclusion. It is a sample set of instructions for six nice, simple practicals students can have a go at. As extension work you could then get them to write equations for the reactions.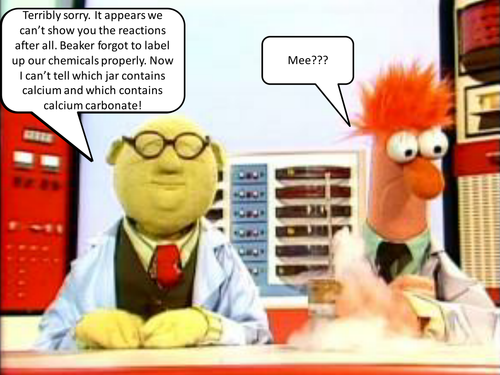 Gas Tests. Pupils will need to have learnt the tests for carbon dioxide, hydrogen and oxygen in a previous lessons. They need to plan a simple practical using this knowledge to identify mystery substance A and B as calcium and calcium carbonate. You will require 1M HCl, limewater, splints and marble chips and calcium labelled as A and B. I usually dish out the calcium and marble chips to the students once they have finished their plan to avoid them taking too much!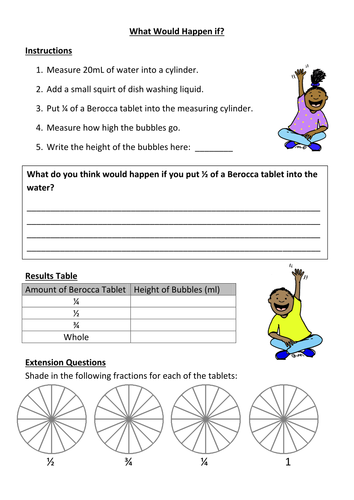 A simple experiement focused on helping students make a prediction. I provided each group with a bag of Berocca tablets already broken into quarters, so they had to work out how many ¼ s made a ½ etc. It is a good idea to do this in a tray as it may overflow – although usually it runs out of water first; which is another good talking point.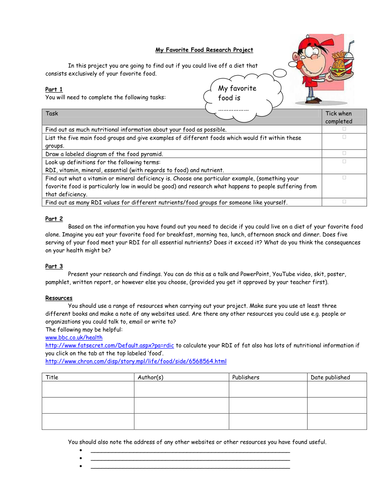 Research project where students learn by carrying out an inquiry as to whether they could live on their favorite food alone. Requires them to copy out a food pyramid, find out about different sources of nutrients and investigate deficiencies. Access to co