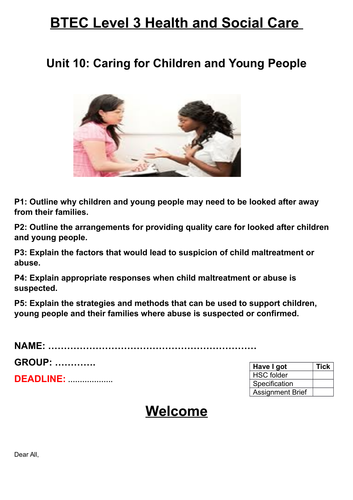 This differentiated coursework guide is designed to support ALL students PASS the unit. The booklet includes: Clear instructions Key terms from the unit specification Writing frames Exemplar How to reference Students find this coursework booklet incredibly useful and straightforward.
This short film exposes the initial stages, warning signs and red flags that are apparent in unhealthy relationships. It has received a lot of positive reviews from both students, external bodies and staff for representing a true reflection of relationships in modern day Britain. 'Infatuation' is described as an emotional, thought provoking and educational drama covering many cross curricular themes. Similar to: Murdered by my boyfriend This package also includes a worksheet with differentiated questions (can be adaptable to meet the needs of your students/class and/or subject). Since 'Infatuation' was written and directed by myself, I am more then happy to welcome any written work, feedback and/or inquiries regarding the film. The best piece will be documented on my website (www.infatuationfilm.co.uk) Please note, this film has mild swearing and is suitable for 15+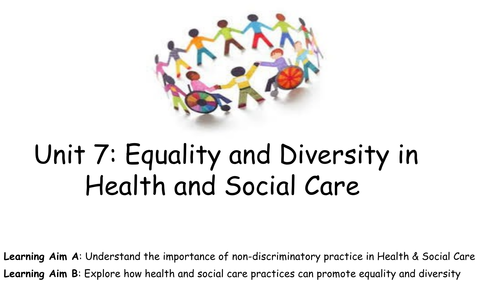 Learning Objectives To understand the importance of non-discriminatory practice in Health & Social Care This lesson is linked to P1: Describe non-discriminatory and discriminatory practise in health and social care, using examples. It includes engaging PPT which is easy to use and adaptable to meet the needs of your students Key terms from the unit specification Independent work AFL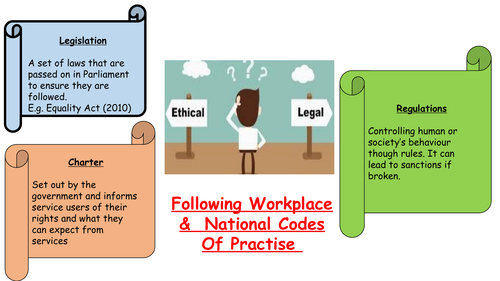 P2: Describe how codes of practice and legislation promote non-discriminatory practice in health and social care. This package includes: Reading materials/comprehension task - promoting independent learning Engaging PPT Easily adaptable Detailed information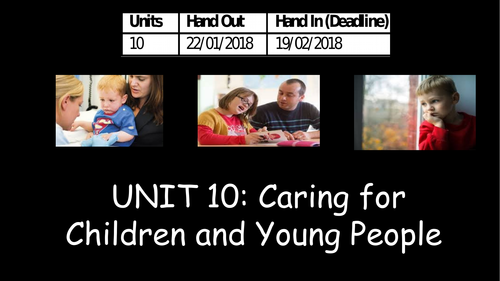 Learning Objectives P1 -To identify reasons why children and young people might need to be looked after. This package includes: Engaging PowerPoint A controversial film trailer which immediately prompts discussions Worksheets Key Terms from the unit specification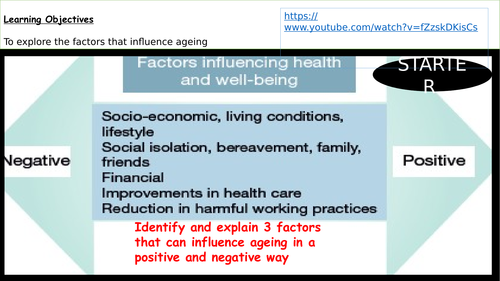 Learning Objective (P2) To explore the factors that influence ageing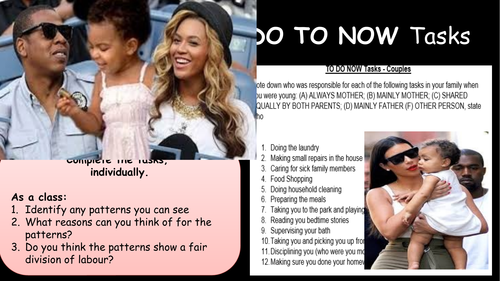 Engaging PowerPoint lesson Engaging video links Opportunities for meaningful discussions Exam Practise Questions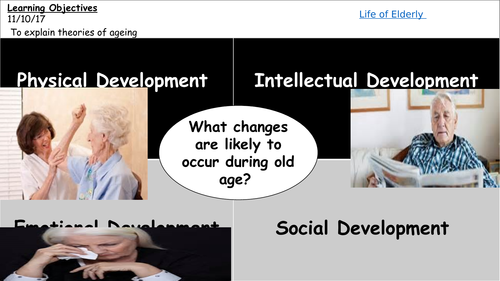 Learning Objective P1: To explain the theories of ageing This lesson includes Engaging video clips Differentiated activity Group Work Student Led Ideal for observed lesson!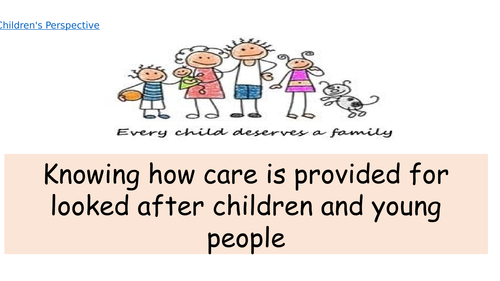 Learning Objective P2 To understand how care is provided for looked after children and young people This package includes: Engaging video clips Scenario includes opportunity for group work and discussion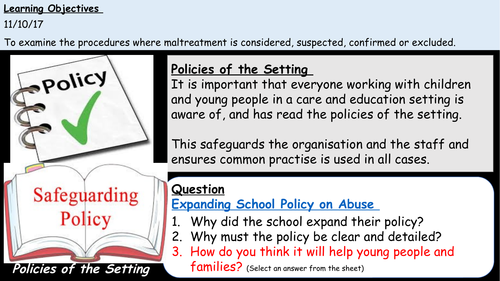 Learning Objective (P5 )To examine the procedures where maltreatment is considered, suspected, confirmed or excluded.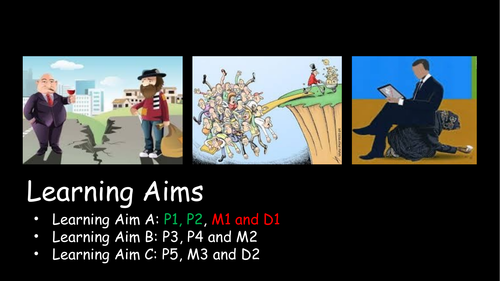 Learning Questions Does social inequality exist in contemporary Britain? What inequalities are experienced between particular social groups? This package includes: Linked to P2, M1 and D1 Engaging video clips Opportunity for Independent studying Differentiated Group Work Blooms Taxonomy Writing Frames A range of worksheets Lesson Graded: Outstanding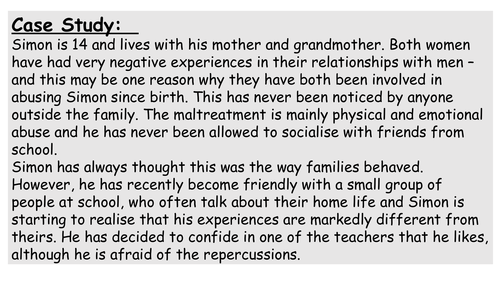 Lesson Objective P4: To examine the appropriate responses when child maltreatment or abuse is suspected This package includes: Engaging video clips Key terms from the specification Role play activity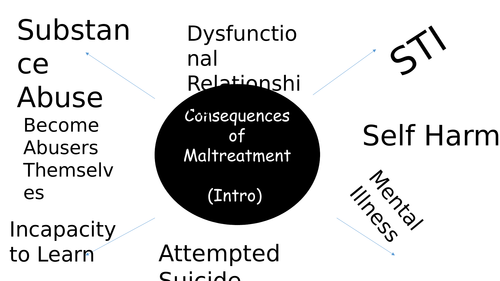 Learning Objective: P5, M3, D2 - To examine the strategies and methods used to minimise the harm to children, young people and their families where abuse is confirmed.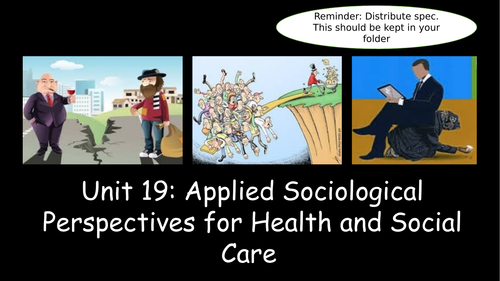 Learning Objectives To understand the concept of an unequal society. This package includes: An engaging starter activity Extension task to stretch the most able Blooms Taxonomy to develop students questioning skills Engaging Group Activity (ideal for observed lesson)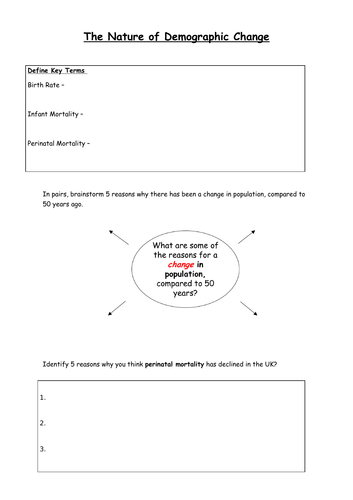 Lesson Objectives To Understand The Nature Of Demographic Change Within An Unequal Society This package includes: Engaging PowerPoint Engaging video links Group Tasks Independent Work Ideal for an observed lesson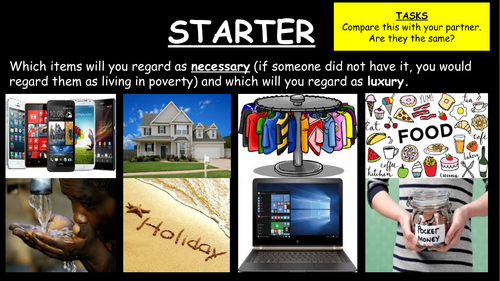 P5: Explain potential links between social inequalities and the health of the populations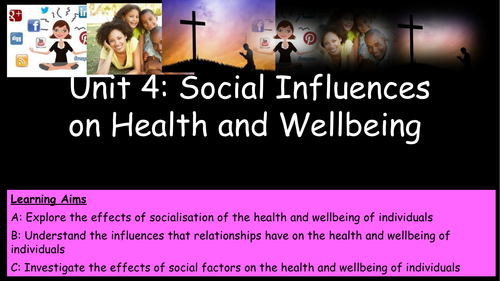 Lesson Objectives To understand the term primary and secondary socialisation To give examples of primary and secondary socialisation To explain the influence of primary and secondary socialisation This package includes: Engaging PowerPoint Key terms from the unit specification Key information Exemplar of P1 coursework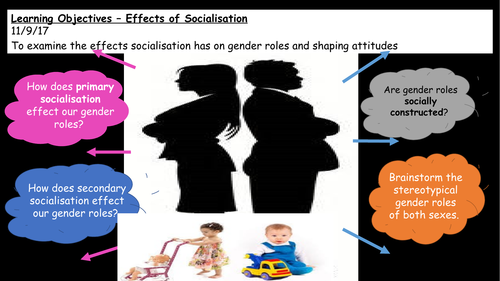 Lesson Objectives To examine the effects socialisation has on gender roles and shaping attitudes This package includes: Engaging PowerPoint A range of engaging videos Opportunities for meaning debate Opportunities for AFL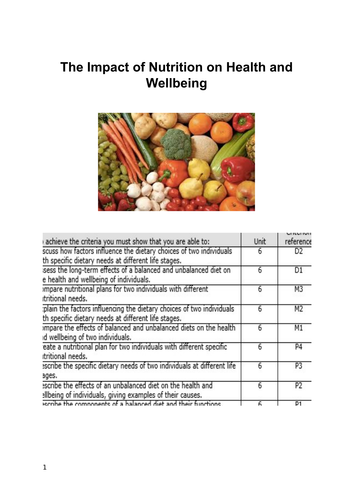 Unit 6 Coursework Booklet (Covers P1 - P5): Easy to use booklet Guaranteed to PASS! Simple and clear Instructions Key words from the unit specification Sentence Starters How to Reference Everything you need to know to PASS Unit 6: The Impact of Nutrition on Health and Wellbeing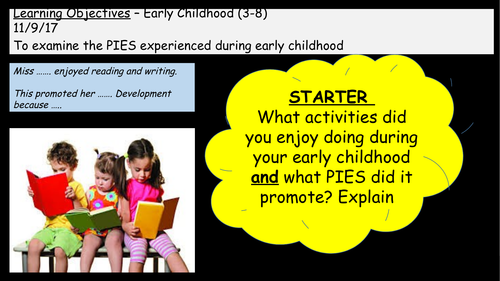 Lesson Objectives To examine the PIES experienced during early childhood Includes: Engaging Starter Activity Homework Assessment - Exam Questions