A Level English Language and A Level Lang/Lit
48Uploads
32k+Views
19k+Downloads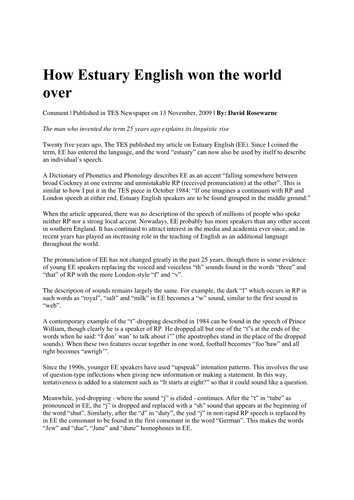 Intended for the Language Varieties element of the AQA New Specification AS/first year A Level English Language course. The PowerPoint introduces students to 'Estuary English' (EE) and takes them through some issues regarding dialect levelling, with a relevant newspaper article, some discussion points and scope for a written activity at the end of the session (in line with the exam requirements). The session presupposes some knowledge of phonemics.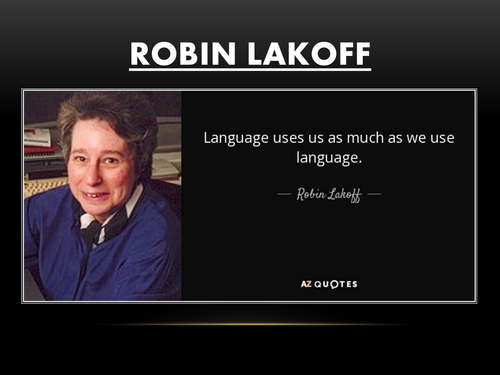 A resource in-line with Language Diversity work for AS/A Level English Language (AQA, but may be applicable for other boards). Introduces the Dominance Model and the Difference Model - with information on Robin Lakoff and Deborah Tannen respectively. Would suit note-taking, discussion and revision work. There's also a fun starter to test Lakoff's idea that women know more words for describing colours than men!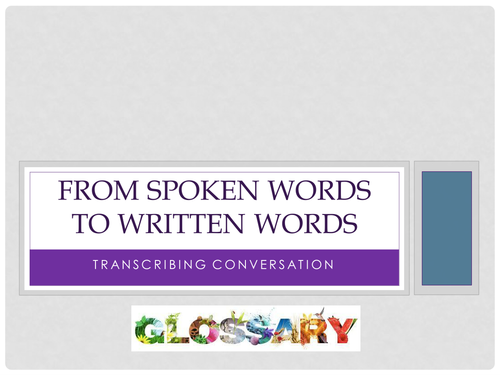 Intended for A Level Language students, although may suit GCSE English students working on spoken language. The resource and example transcript introduce learners to some of the conventions of transcribing the spoken word, with add-on activities and the opportunity to use technology to record some natural speech of their own. Could easily be modified slightly.

A revision resource targeted towards AQA's English Literature B A Level (7717). This tests understanding of the Aspects of Tragedy Keats poem 'Lamia', with a blend of independent learning tasks, discussion points, contextual info and some sample written activities, with a 'to what extent?' question to begin building towards essay-writing skills/exam skills.