219Uploads
1229k+Views
1656k+Downloads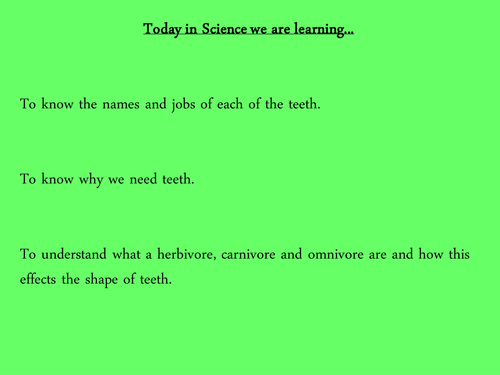 PowerPoint with 12 different animal skulls: students to decide if the animal was a herbivore, carnivore or omnivore by looking closely at the animals teeth. Includes lesson objectives *To know the names and jobs of each of the teeth. *To know why we need teeth. *To understand what a herbivore, carnivore and omnivore are and how this effects the shape of teeth. with some small group work activities. Exciting introductory activity. Please rate and comment if you use it. Enjoy!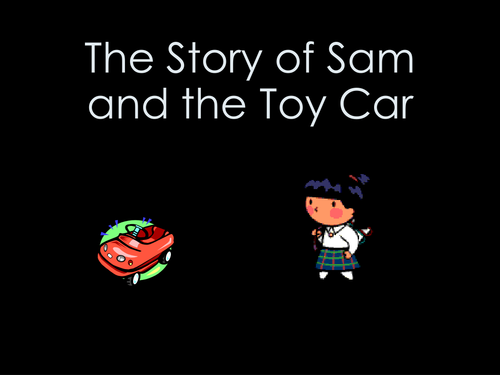 The Story of Sam. Once upon a time there was a girl called Sam...she loved playing with cars, she wanted to make her car go fast and far...how?? Please rate and comment.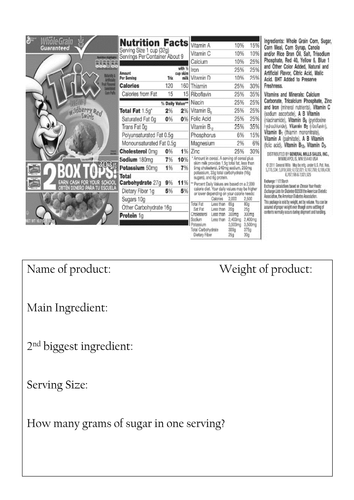 Nutritional information on various cereal packets. Four different brands of breakfast cereal (1 per A4 page: print back:back and give partners different worksheets), students have to answer (with reference to packaging): 1)Name of product: 2)Weight of product: 3)Main Ingredient: 4) 2nd biggest ingredient (if this is sugar it is an unhealthy choice) 5)Serving Size: 6)How many grams of sugar in one serving? 7)Which of the options is the healthier choice and why?