3Uploads
178Views
49Downloads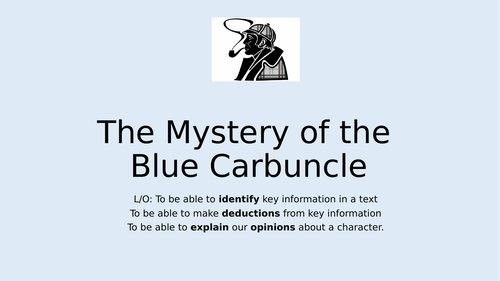 A resource designed to teach Language Paper skills through the short story: The Blue Carbuncle. Lesson One focuses on Q1 and Evaluation skills Lesson Two focuses on Q2 language skills Lesson Three: Summary skills P2 skills Lesson Four: revising Q1 and Evaluation skills Lesson Five: Q2 language skills Lesson Six: Q3 Reviewing the structure of the story Lesson 7: Assessment with mark scheme provided. This resource was written for a year 9 group, introducing the students to Victorian prose and paper 1 style questions.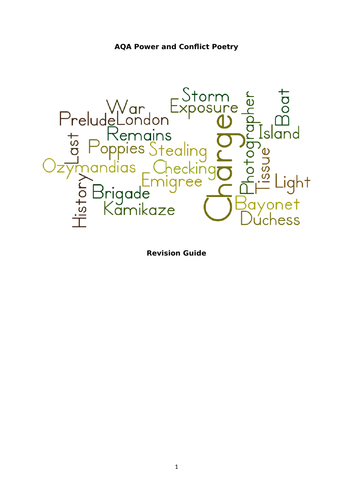 Revision guide for all of the Power and Conflict poems. Includes an overview of what to expect in the exam, how to answer the question and a theme grid. Perfect for students to use for revision at home or in class.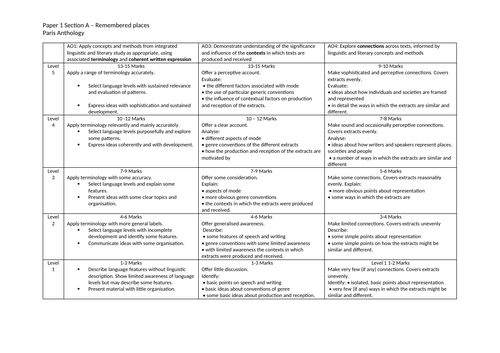 The mark scheme of AQA Language and Literature A Level Paper 1 Section A on one A4 sheet. I have used this as a tick sheet for students to see where and how they are meeting the marking criteria. This is the exam board mark scheme freely available to everyone. I have just formatted it for ease of printing and student use.