49Uploads
64k+Views
17k+Downloads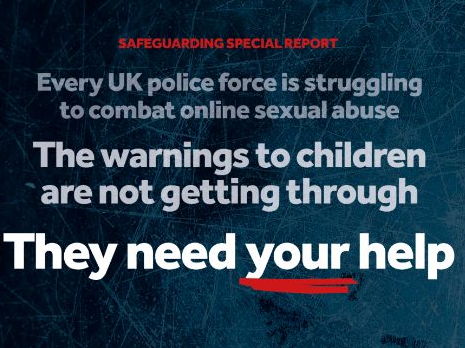 This downloadable PDF contains a wealth of safeguarding information from Tes magazine's online safety special, including: - An exclusive look into the work carried out by the Metropolitan Police's "paedophile unit", tasked with combating online sex crimes against children - An interview with Lorin LaFave, whose 14-year-old son was groomed online and murdered - A teacher's guide to the dark web - What to do when pornography is brought into schools - How pupils can help you fight online threats - The student who transformed tech into a way to beat cyberbullying - An approach to a classroom discussion on the ethics of pornography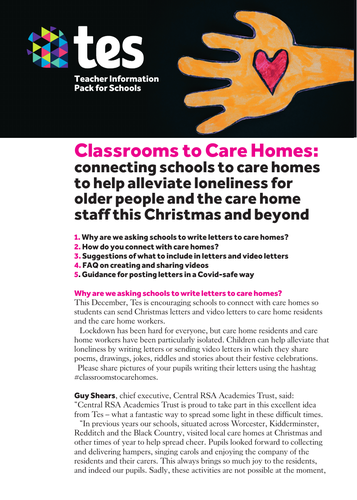 All the information you need to take part in the letter writing campaign run by Tes. Make connections between your school and local care homes, and help bring joy to those in care homes.

Grammar can be a little daunting for all of us, especially when faced with getting it right or wrong in front of a class of watchful students. Replete with practical examples, this light-hearted look at the ins and outs of grammar will help you to brush up on your knowledge, banish fears and discover how interesting, as well as essential, grammar is.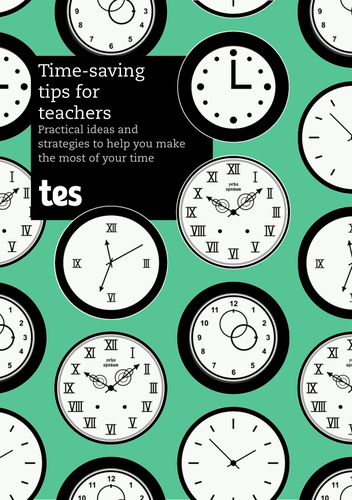 Save time in the classroom and re-claim your social life. Looking for ways to reduce your stress levels and find time to relax and enjoy yourself again? Time-saving tips for teachers will give you time-saving ideas and strategies for, managing workload, planning and resources, marking and much more.

TES asked primary school teachers to vote for which 100 fiction books they thought the children in their class should read before leaving. The answers ranged from some classic children's books - such as Beatrix Potter's 'The Tale of Peter Rabbit' - to some more modern reads, such as Diary of a Wimpy Kid by Jeff Kinney. Download our poster to see the full list.

If a student in your class is disengaged, try to find out why. This can be as simple as having a chat about why they are not taking part. Approach this conversation in a non-confrontational, positive way. This 11 page e-book looks at reasons for disengagement, behaviour strategies and lesson elements.

Not looking forward to another nail-biting exam season? Don't worry, our e-book 'Helping students to revise' can help. It's packed with games and activities to enable you and your students to get the most out of those precious revision lessons. This 22-page e-book will take the tedium out of revision, helping your students to succeed in Sats, GCSEs, A levels or other end of year exams. It will also support you in teaching the essential skills that form the foundation of effective revision, from time-management and prioritisation to making notes.

The Tes Research series: volume one - 60 pages of interviews with acclaimed academics - providing you with the information you need to know about: Being a research-informed professional: Dylan William, emeritus professor of educational assessment at UCL Institute of Education, talks about the usefulness of the research that's out there and how teachers are currently consuming it. How memory works: World-renowned memory researchers Professors Robert and Elizabeth Bjork explain how to match teaching to what we know about how memory works, and why linking learning to a student's interests and group work is key. Dyslexia: Professor Margaret Snowling, president of St John's College Oxford, is one of the world's leading dyslexia researchers. Here, she addresses myths around the condition and warns that education is still missing opportunities to help support students at an earlier stage. Growth Mindset: Carol Dweck, Lewis and Virginia Eaton professor of psychology at Stanford University, is the creator of the highly popular growth mindset theory. Here she embraces the intense scrutiny that the theory has been subjected to and delves headfirst into the questions behind its validity. The use of play in education: Dr Sara Baker is trying to change perceptions of play in the classroom with her work at Cambridge's Play in Education, Development and Learning (PEDAL) Centre. She conducts research into the use of play in schools and believes that we might have been getting it wrong. How we learn to read: Daniel Willingham, professor of psychology at the University of Virginia and one of the world's leading experts on research into reading, talks through the three processes children need to get right to become successful readers and why teachers need to overcome the fact that phonics resources tend to be 'boring'. Autism: Uta Frith is one of the world's leading experts on autism and emeritus professor of cognitive development at UCL. She began studying autism in 1966 when it was an emerging field of research, and says we're now a much more autistic-aware society, but that myths and misunderstandings still remain, particularly in schools.

You should always think carefully about the groups you create. In any class, there will be students who will not work well together. There will also be those who will get along too well, leading to social chat and off-task behaviour. In this 14 page e-book learn the golden rules of group work, how to support effective group work and discover great examples of group activities.

Great teachers continuously assess what is happening in their classrooms and respond to the results by making changes to their teaching. If a teacher notices that many students are struggling with a task, they can stop the lesson, talk to the pupils and revisit the learning connected to that task. This 16 page e-book focuses on making assessment work for you, formal assessments and ensuring pupil progress.

The first step to understanding how data can be used to raise achievement is to make sure that you are aware of all the data that your school's collection facilities provide. This 16 page e-book looks at how to understand data, supporting groups of students and putting data to work.

Mistakes are how we learn. Thinking about mistakes as learning opportunities will have a great impact on your progress as a teacher. This 11 page e-book will help you discover how to embrace mistakes, assess yourself and help students to learn from mistakes.

One thing you can guarantee about your first year of teaching is that you will have to do plenty of marking. While it is important to regularly provide students with relevant and constructive feedback, trying to keep on top of the sheer volume of marking can quickly become overwhelming. This 13 page e-book on marking looks at ways to help with organisation, different tools you can use and some golden rules.

Observations are about learning more than teaching. The importance of demonstrating progress during observations can therefore not be overstated. Progress is what observers are looking for; it is considered to be the best indicator of the quality and extent of learning, as facilitated by the teacher. This 14 page e-book includes tips for planning ahead, lesson components and during the observation.

If we want to plan quickly and successfully, we need to narrow things down straight away. This means identifying our learning objective. This 11 page e-book focuses on three sections; parts of a lesson, supporting materials and questions to ask yourself.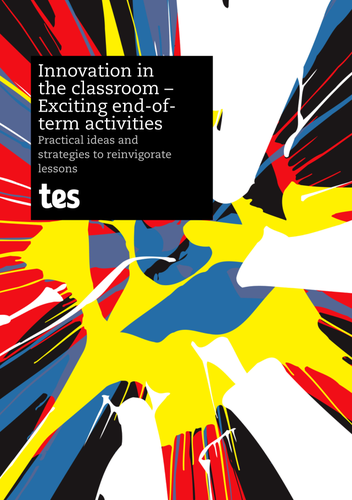 Make the end of the school year a time for innovation and trying new ideas. Written by teacher and education expert Mike Gershon, this 20-page e-book offers practical ideas and strategies to reinvigorate lessons at the end of the school year. It will help you to develop as a teacher, engage your students in productive learning, and ensure that everyone is having fun!

This fantastic new teachers bundle will provide you with tips, tools and strategies for dealing with every eventuality, from building positive relationships and dealing with difficulty in the classroom, to engaging hard-to-reach students and facilitating outstanding group work. It will also support you beyond the classroom with e-books packed with techniques for speeding up planning and marking. Plus much, much more. The 12 e-books included are: Building positive relationships, Dealing with difficulty in the classroom, Engaging hard to reach students, Facilitating outstanding group work, Making an impact outside the classroom, Making assessment work for you, Making the most of teaching mistakes, Preparing for observations, Speeding up marking, Speeding up planning, The habits of outstanding teaching and Using data.

Great teaching starts with learning. When you are devising lessons, try turning around the traditional approach to planning; instead of thinking about what you will be doing throughout the lesson, you should think about what your students will be doing. This 13 page e-book covers helpful tips for planning, in the classroom and supporting key skills.

There is so much more to teaching than what goes on in the classroom. Even as a NQT, you have the opportunity to make a significant impact on your students and the school as a whole by taking on extra commitments and challenges. This 13 page e-book looks at three key areas; where to start, teaching and learning and extra-curricular options.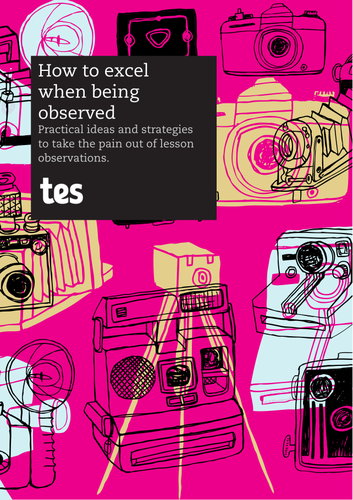 Learn how to ace your lesson observations. From conquering the basics to ensuring you succeed with the less obvious elements of good practice, How to excel when being observed will provide you with tips on: Demonstrating students' progress Using starters and plenaries Good uses of questioning Developing great teaching habits