49Uploads
65k+Views
17k+Downloads

This is TES' top 100 books to read before you leave secondary school, as voted by teachers. From The Time Machine to 1984, download this resource to take a journey through the top 100 books teachers have recommended for students at key stages 3 and 4...

If children don't encounter a rich diet of literature at school, they are being denied key knowledge about themselves and the world. Children's literature expert Karen Sands-O'Connor has compiled a book list to get you started on diversifying your school library. Stick this colourful poster up in your classroom or school library to share her list with pupils and colleagues.

One English teacher threw away her class sets of reading books and came up with a revolutionary new canon to inspire reluctant readers. Working with her school librarian, she sought out teachable, modern books that were connected to the curriculum but were also exciting to read and relevant to students' lives. These seventy-two books are her suggestions for transforming English lessons and getting students reading for pleasure. But don't take her word for it that this approach works. Try it yourself. Use this poster as a starting point to create a new canon of your own.

TES asked primary school teachers to vote for which 100 fiction books they thought the children in their class should read before leaving. The answers ranged from some classic children's books - such as Beatrix Potter's 'The Tale of Peter Rabbit' - to some more modern reads, such as Diary of a Wimpy Kid by Jeff Kinney. Download our poster to see the full list.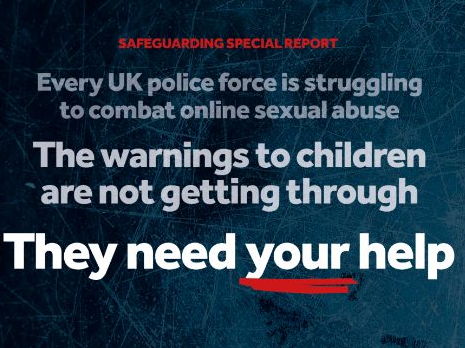 This downloadable PDF contains a wealth of safeguarding information from Tes magazine's online safety special, including: - An exclusive look into the work carried out by the Metropolitan Police's "paedophile unit", tasked with combating online sex crimes against children - An interview with Lorin LaFave, whose 14-year-old son was groomed online and murdered - A teacher's guide to the dark web - What to do when pornography is brought into schools - How pupils can help you fight online threats - The student who transformed tech into a way to beat cyberbullying - An approach to a classroom discussion on the ethics of pornography

Over 20 pages, Getting the most out of gifted students will help you to adapt your lesson plans to stretch your most-able students, covering: Building in challenge – from setting high expectations to introducing challenge through ambiguity and complex language, providing more information and less context and setting time limits Extension work – from extension questions and evaluation to peer teaching, translating from one format to another and critical commentary Higher-level thinking – from banishing cop-out answers and insisting on balanced responses to playing devil's advocate and making use of ethical dilemmas and riddles Expanding horizons – from wider reading and independent research to going off-curriculum

Progress 8 is heralded as the measure that will ensure the attainment of all students is prioritised at GCSE, not just those on the C/D borderline. But how exactly does the new system work? This quick guide from Tes explains all.

Schools are not just places of academic learning - they are environments in which children learn valuable life lessons and where they encounter things that shape them as adults. Teachers and parents alike have strong views about what these lessons should be, but what do children themselves value? TES surveyed 2,500 pupils under the age of 11 to find out what experiences they think every child should have before they leave primary school.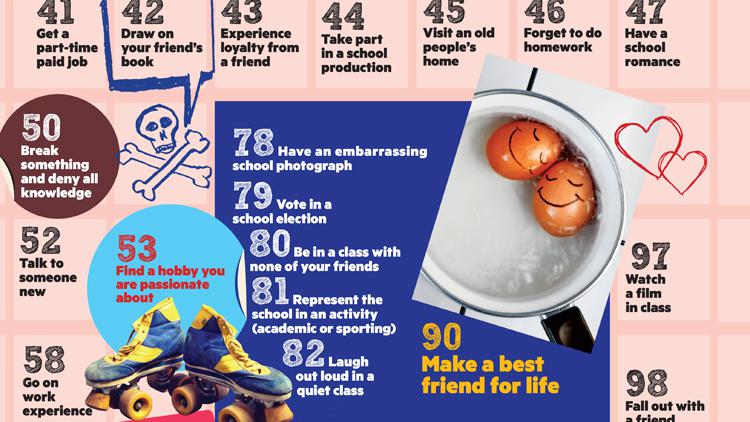 When TES asked teenagers to suggest experiences they thought every student should have had at school before the age of 16, many of the answers were as you might expect - a mix of rebellion and frivolity. But one trend that emerges was a surprise: our current crop of secondary students place a high value on schools teaching them lessons for life. Here are the 100 things that every 11- to 16-year-old should have done before they leave school - according to the pupils themselves.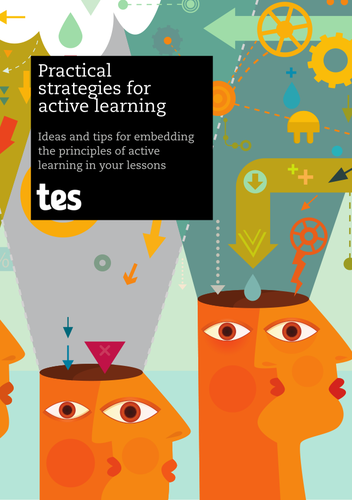 Over 22 pages, Practical strategies for active learning will help you to embed the principles of active learning into your lessons, covering: Embedding active learning from encouraging mistakes to incorporating prediction, evaluation, problem-solving and justification into your lessons. Speaking tasks and group work using contrived speaking and listening, role play, debate, snowballing and jigsawing. Active activities from making and writing to acting and debating. Teaching techniques focusing on what you can do to facilitate students taking a more active approach in their work.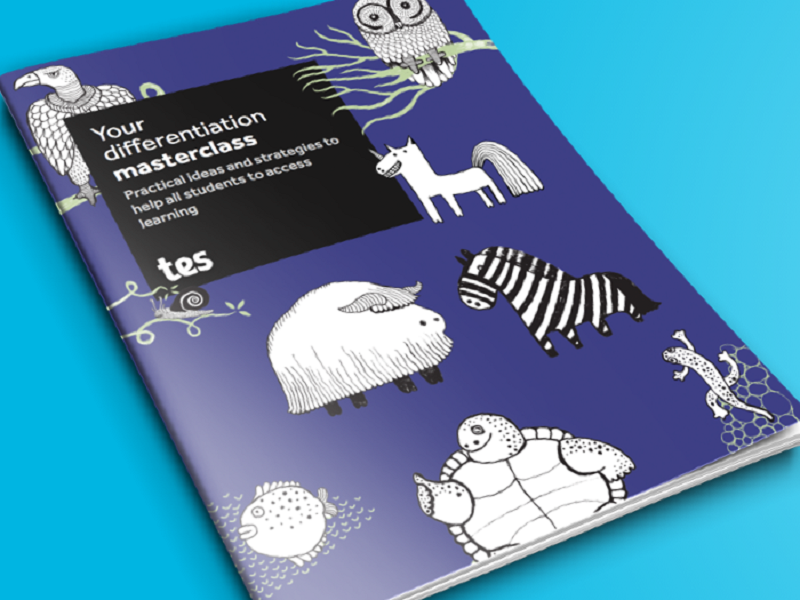 Over 20 tip-packed pages! Your differentiation masterclass e-book will give you the practical ideas and strategies to help all your students access learning, covering: Basic differentiation – from seating plans and planning your groups to confidence indicators, examples and modelling Supporting less-able students – from sentence starters and writing frames to creating opportunities for success and setting quickly achievable targets Supporting more-able students – from classroom and intellectual responsibility to socratic and hypothetical questioning and embracing failure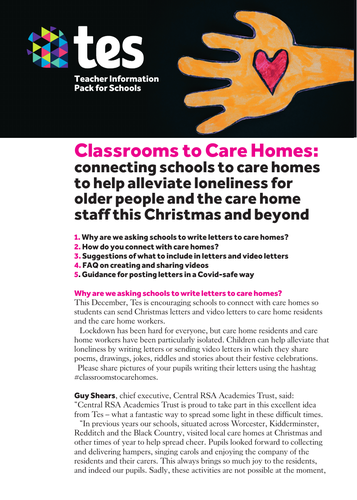 All the information you need to take part in the letter writing campaign run by Tes. Make connections between your school and local care homes, and help bring joy to those in care homes.

The Tes Research series: volume one - 60 pages of interviews with acclaimed academics - providing you with the information you need to know about: Being a research-informed professional: Dylan William, emeritus professor of educational assessment at UCL Institute of Education, talks about the usefulness of the research that's out there and how teachers are currently consuming it. How memory works: World-renowned memory researchers Professors Robert and Elizabeth Bjork explain how to match teaching to what we know about how memory works, and why linking learning to a student's interests and group work is key. Dyslexia: Professor Margaret Snowling, president of St John's College Oxford, is one of the world's leading dyslexia researchers. Here, she addresses myths around the condition and warns that education is still missing opportunities to help support students at an earlier stage. Growth Mindset: Carol Dweck, Lewis and Virginia Eaton professor of psychology at Stanford University, is the creator of the highly popular growth mindset theory. Here she embraces the intense scrutiny that the theory has been subjected to and delves headfirst into the questions behind its validity. The use of play in education: Dr Sara Baker is trying to change perceptions of play in the classroom with her work at Cambridge's Play in Education, Development and Learning (PEDAL) Centre. She conducts research into the use of play in schools and believes that we might have been getting it wrong. How we learn to read: Daniel Willingham, professor of psychology at the University of Virginia and one of the world's leading experts on research into reading, talks through the three processes children need to get right to become successful readers and why teachers need to overcome the fact that phonics resources tend to be 'boring'. Autism: Uta Frith is one of the world's leading experts on autism and emeritus professor of cognitive development at UCL. She began studying autism in 1966 when it was an emerging field of research, and says we're now a much more autistic-aware society, but that myths and misunderstandings still remain, particularly in schools.

If we want to plan quickly and successfully, we need to narrow things down straight away. This means identifying our learning objective. This 11 page e-book focuses on three sections; parts of a lesson, supporting materials and questions to ask yourself.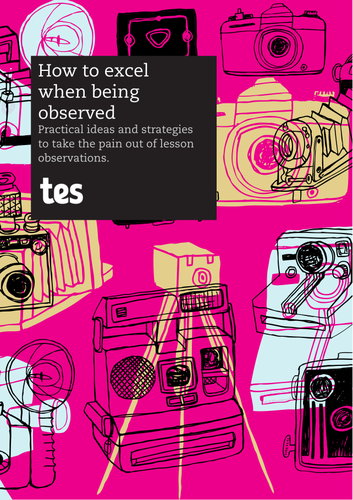 Learn how to ace your lesson observations. From conquering the basics to ensuring you succeed with the less obvious elements of good practice, How to excel when being observed will provide you with tips on: Demonstrating students' progress Using starters and plenaries Good uses of questioning Developing great teaching habits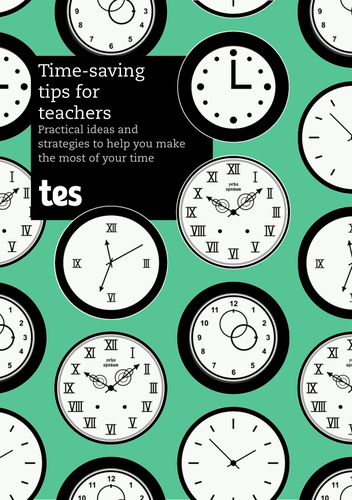 Save time in the classroom and re-claim your social life. Looking for ways to reduce your stress levels and find time to relax and enjoy yourself again? Time-saving tips for teachers will give you time-saving ideas and strategies for, managing workload, planning and resources, marking and much more.

Mistakes are how we learn. Thinking about mistakes as learning opportunities will have a great impact on your progress as a teacher. This 11 page e-book will help you discover how to embrace mistakes, assess yourself and help students to learn from mistakes.

One thing you can guarantee about your first year of teaching is that you will have to do plenty of marking. While it is important to regularly provide students with relevant and constructive feedback, trying to keep on top of the sheer volume of marking can quickly become overwhelming. This 13 page e-book on marking looks at ways to help with organisation, different tools you can use and some golden rules.

Observations are about learning more than teaching. The importance of demonstrating progress during observations can therefore not be overstated. Progress is what observers are looking for; it is considered to be the best indicator of the quality and extent of learning, as facilitated by the teacher. This 14 page e-book includes tips for planning ahead, lesson components and during the observation.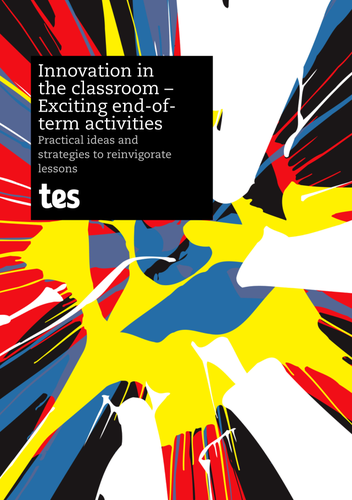 Make the end of the school year a time for innovation and trying new ideas. Written by teacher and education expert Mike Gershon, this 20-page e-book offers practical ideas and strategies to reinvigorate lessons at the end of the school year. It will help you to develop as a teacher, engage your students in productive learning, and ensure that everyone is having fun!