Don Mac's Shop
English reading and writing resources at primary level
86Uploads
49k+Views
5k+Downloads
English reading and writing resources at primary level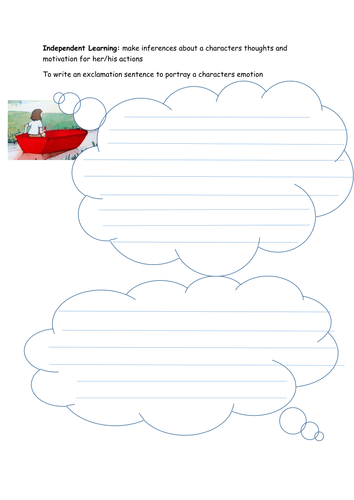 Resources to support Quality Narrative Writing based around the Picture Book and short video clip of 'Journey' By Aaron Becker All resources designed to support the NEW reading and writing standards for the end of KS1. Includes: *inferring a character's thoughts and feelings *expanded noun phrases *regular and irregular past tense verbs *selecting appropriate vocabulary to describe setting and characters *organising writing into sections/paragraphs *exclamation sentence writing *suffix -ment endings Pack includes: Speaking and listening phase: Character speech bubbles to describe character thoughts example speech bubble of character thoughts to use as a model text A3 Graphic Organiser planner to plan a narrative story of a section of the book (entering a castle) EXAMPLE NARRATIVE OPENING WITH KEY FEATURES to use as a model Word bank of regular and irregular verbs to support writing suffix: ment word list to support greater depth writers.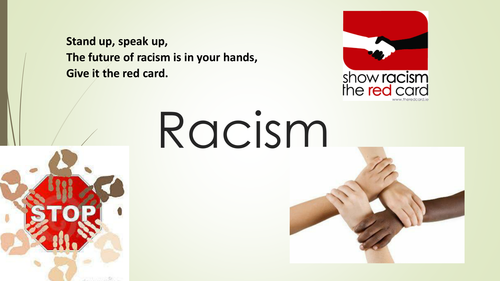 Powerpoint to deliver a KS2/KS3 Whole School or Class Assembly about Racism Includes: definitions of the term collection of poetry link to BBC short video questions prayer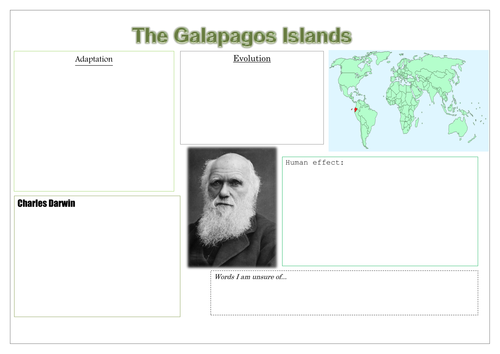 An A3 Pupil research sheet for the concept of Evolution and Adaptation to meet the requirements of the NEW Science curriculum KS2. Used with the BBC video accessed free on iPlayer 'The Galapagos Islands' by David Attenborough. However- can be used with other research materials as has the key concepts on.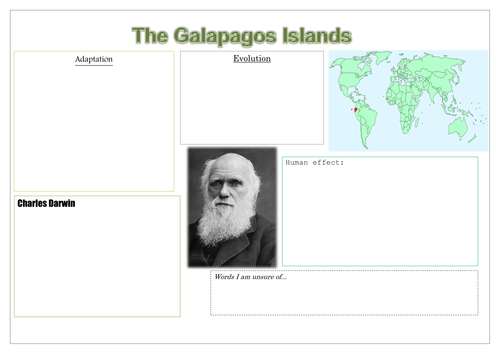 A worksheet for children to research Evolution and take notes from the bbc video 'The Galapagos Islands' presented by David Attenborough. A3 template with key headings for research that meets the requirements of the new Year 6 Science Curriculum topic: Evolution.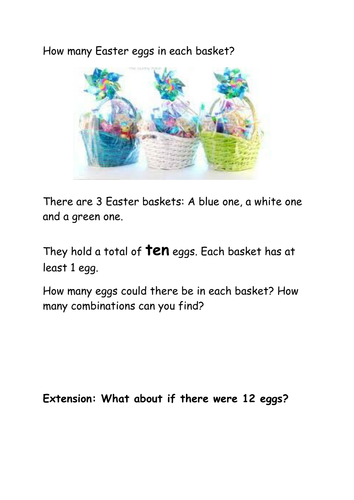 2x KS1 Easter Maths investigation based on the NEW KPIS/ Attainment Targets for KS1 maths curriculum. Covers: addition and subtraction problem solving estimation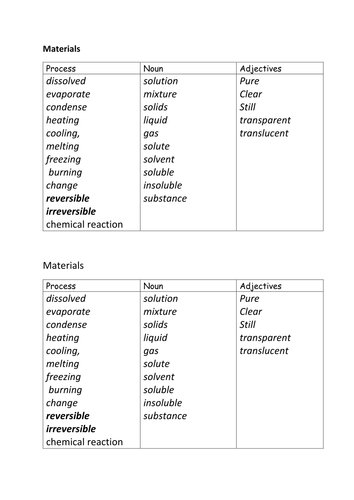 Year 6 Key Vocabulary for Materials Unit NEW Science Curriculum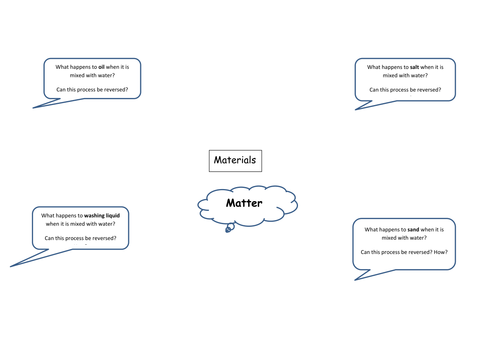 A concept map activity for pupils at the beginning/end of a unit to assess understanding of Materials: Reversible and Irreversible Change.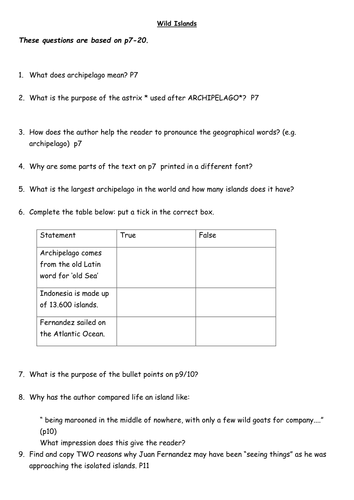 3x in depth Reading comprehensions based on Wild Islands Horrible Geography Series. Questions based on the NEW CURRICULUM KPI Standards for Upper KS2 Each Comprehension involves a task related to the text along with questions to elicit understanding.