Drama Specialist One Stop Shop
Specialist Drama, Performing Arts and Media resources from an experienced Head of Department
31Uploads
7k+Views
5k+Downloads
Specialist Drama, Performing Arts and Media resources from an experienced Head of Department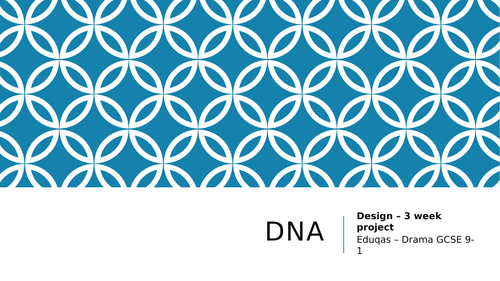 EDUQAS component 3 DNA focused resource looking from a design perspective. Aims to develop understanding of design elements and includes questions and mark scheme from past papers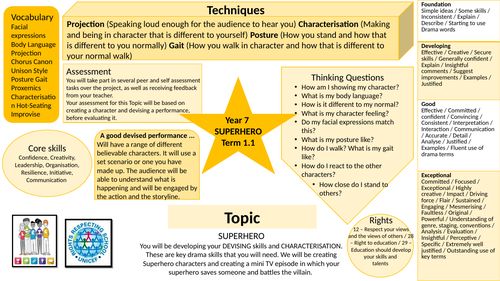 These Drama knowledge organisers cover 6 half terms and focus on different topics such as - Superheroes / Roald Dahl / Script writing / Performing scripts / A basic intro to Stanislavski / Analysing performance work. It also includes a range of 'Extended Learning' tasks which are focused on the Bronze level Arts Award and / or support the learning for the half term.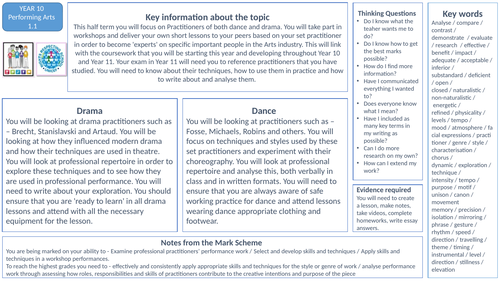 These knowledge organisers cover the core skills and content for the BTEC Tech Performing Arts course. They look at creating C1 and C2 coursework and preparing for the C3 external assessment. The homework planners are on the otherside of the organisers so that students can use these to work independantly.
This workbook contains a range of tasks created to prepare your students for the A2 exam. It can be used as homework, revision or even cover work. Each section is separate currently but I use them all together to create one pack. Magazine, Newspaper, TV and Film industries are used at present with my choice of texts. Feel free to input your own texts.
A simplistic course overview for students and a handout for the Parents to advertise the course. Eduqas GCSE Drama 1-9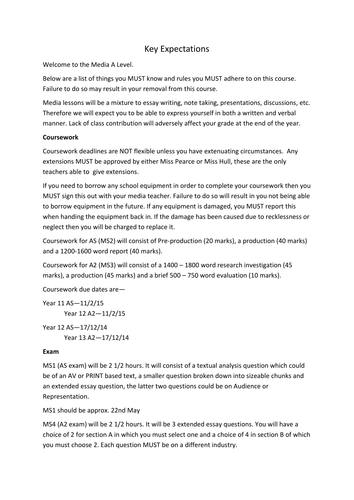 AS workbook, could be used as a series of homework tasks, revision guide... Separate sections at present but I put them all together into 1 pack for the students.