Freckle06's Shop
Geography resources for KS3 & 4.
82Uploads
314k+Views
224k+Downloads
Geography resources for KS3 & 4.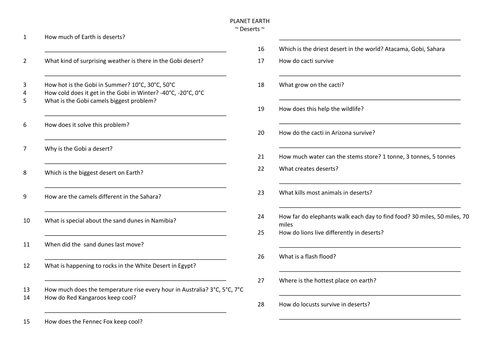 A question sheet to accompany the Deserts programme of BBC's Planet Earth. Backed with a prompt sheet to encourage students to consider how not all deserts are hot and sandy! Feedback appreciated please.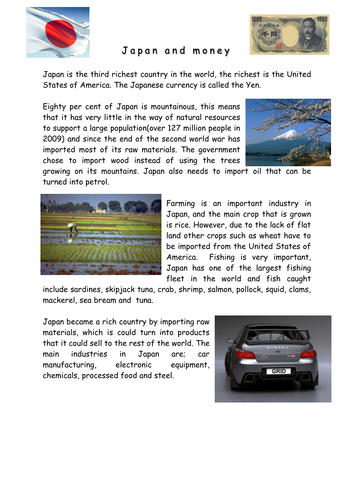 Starter of logos from Japanese companies. How did Japan become a rich country? Why has it slipped from 2nd to 3rd richest in the world? Article looks at who Japan exports to, who it imports from and some of what it imports and exports. Activities include graphs and comprehension, cloze passage for SEN students. Suggest you use my Crib Sheets for Success Criteria for graphs - see TES resources.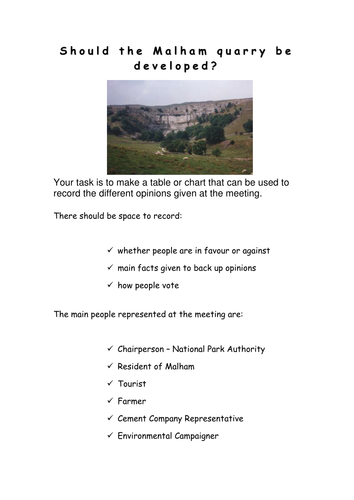 All resources for a role play about whether a limestone quarry should be developed in Malham. All roles, writing frame, sample speeches and record sheet provided. I use this as an assessment and the students really enjoy it! Comments please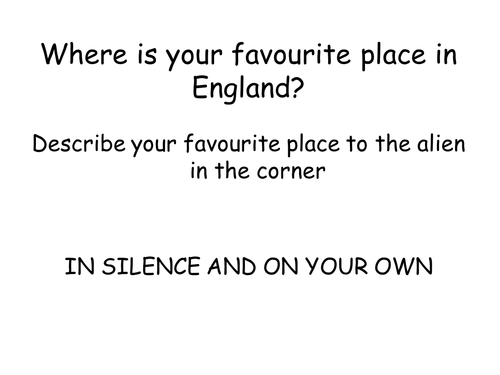 Uses images of England to encourage students to consider what England is like, includes plenary game 'A question of England'. Worksheet uses bi-polar analysis to investigate secondary images. Constructive comments please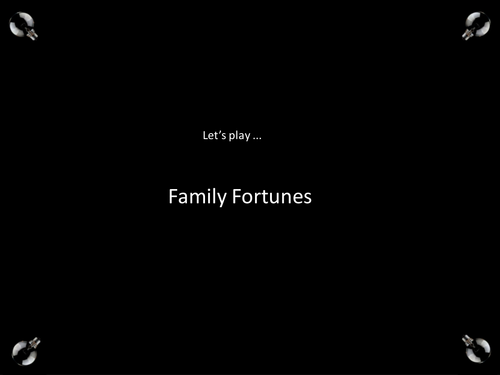 Uses worldmapper to consider countries with poor sanitation and water quality. Suggest split group into two families to work out which countries/regions firstly have best sanitation and secondly poorest water quality. Makes noises like Family Fortunes,but you will need a copy of the answers for your own information. Feedback appreciated, thank you

End of unit assessment - students choose one of six locations in Europe for a holiday. They have to plan and write a postcard to say where they chose, what the weather and climate is like, why they went there and how climate infuences what they can do. based on Geography Matters 2 assessment, having taught elements from geog.2 I plan to use AfL the next time I do this assessment.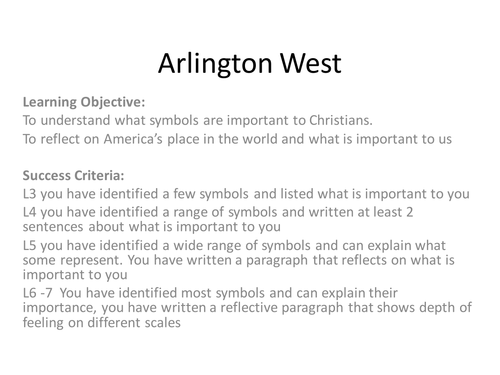 Arlington West is a temporary memorial to soldiers fallen in Irag? Contains images, You Tube link and questions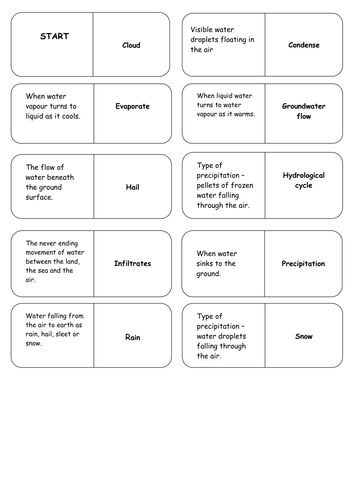 Key word dominoes - cut up and place in envelopes for students - start with START then match key words to definitions, finish with FINISH - simple really. (PS they go in alphabetical order). Feedback appreciated, thank you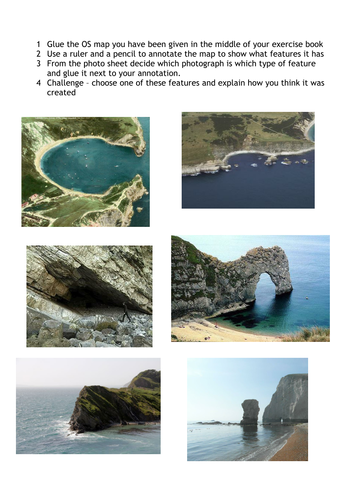 Uses an OS map of Dorset for students to locate coastal features. After watching the short video, students identify coastal features (to ensure that they know which is which there is a matching activity). Students then glue in the OS map of Lulworth Cove area and match photographs to the map. They can choose one feature and explain how it was formed as an extension. Our school is on the coast so you may need to adapt some activities to wherever you are in the country. Please leave a review.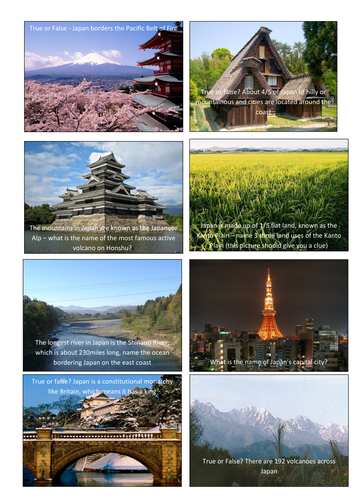 Sheets need to be cut up and put into numbered envelopes. Students work in groups and are assigned a number. They take one card, and using the information sheet find out the answer. When they have checked their answer and are right, they can take another card. When students have all cards, they sort them into human or physical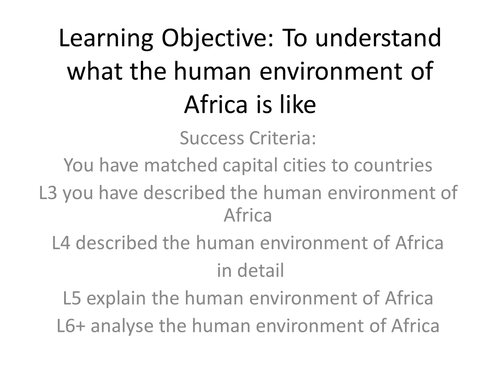 10 photographs showing capital cities of Africa and outline maps, works well if they are laminated and cut up in envelopes. Student use a map of Africa to match cities to countries before considering whether they are rich cities, poor cities and/or attractive to tourists. Comments appreciated please.