Freckle06's Shop
Geography resources for KS3 & 4.
82Uploads
314k+Views
224k+Downloads
Geography resources for KS3 & 4.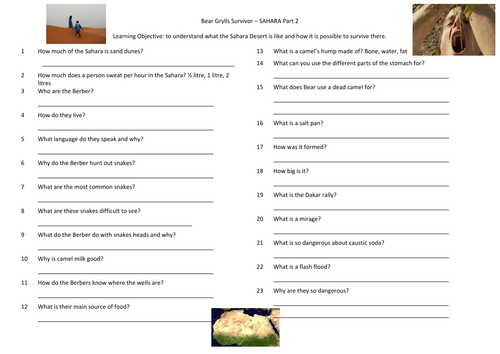 Question sheets to accompany the Sahara films - encourages students to consider what is necessary to survive in Desert Environments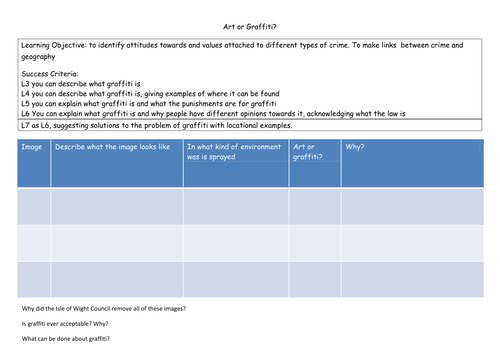 PowerPoint uses Banksy images and images of tags to encourage students to consider what is art and what is graffiti. Accompanying worksheet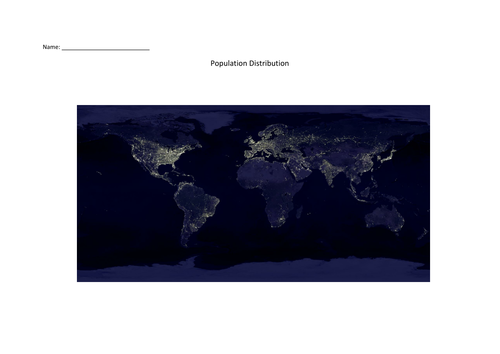 Uses NASA images tp show the world's lights and get students thinking about population distribution. Plenary - Play your Life Expectancy Right - based on play your cards right. Will Life Expectancy be higher or lower? My Year 8 students love this! Links with my other resources on population

A nice easy way of children reviewing their learning. Suitable for the end of a lesson or half term. Two versions, one to encourage feedback on how their teacher can help them.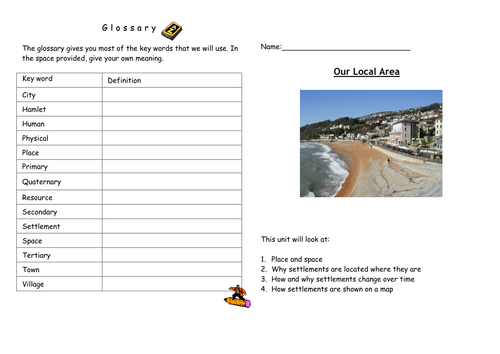 I always start units of work with a booklet that says what we're learning about, a space for setting targets, space to review learning, opportunity for an effort level, keywords for the topic. Please feel free to adapt for your own use. I bookend them with two stars and a wish so that exercise books end up with 'chapters', which helps me keep my books organised. Please leave a review.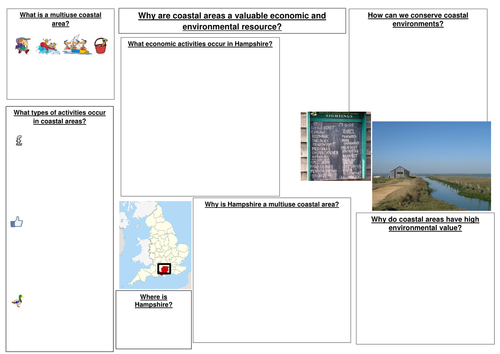 A3 sheets for students to use for revision alongside the AQA Geography B textbook.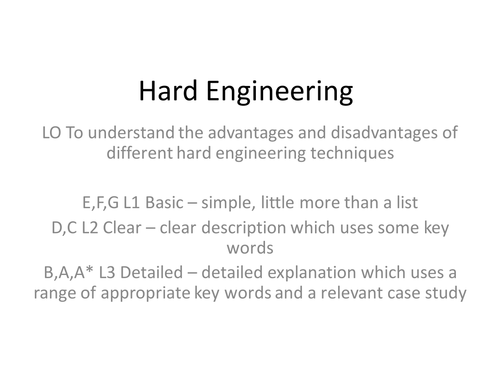 Uses the case study of Ventnor on the Isle of Wight to develop an understanding of the different methods of hard engineering, with exam question plenary from AQA Geography B.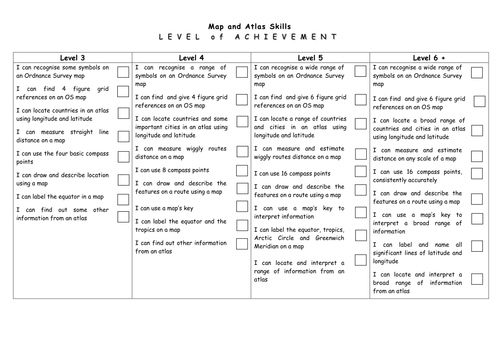 A useful checklist for students to assess their level of skill in Map and Atlas Skills against National Curriculum Levels.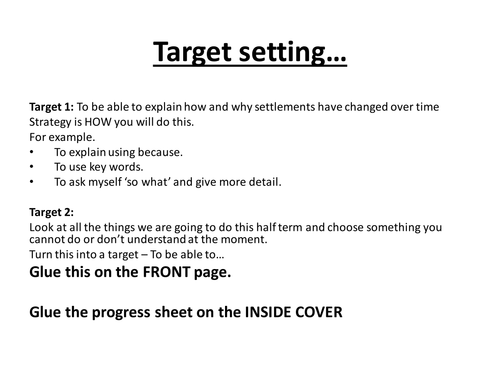 An introduction to Geography for Year 7 - students are introduced to the concept of human and physical geography, using photos around our school (you could substitute your own). Students then divide a page in half and draw examples of human and physical geography. A nice early lesson with a pleasing outcome.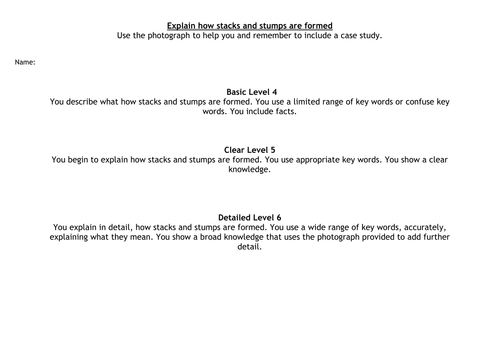 The new orders for Geography state 'communicate geographical information in a variety of ways, including through maps, numerical and quantitative skills and writing at length.' Therefore I have been giving extended questions this year; this is one of them. This followed several lessons on; erosion and weathering, coastal features (including finding on an OS map) and formation of stacks & stumps (including making them out of playdoh to make movies!). Planning sheet and success criteria included.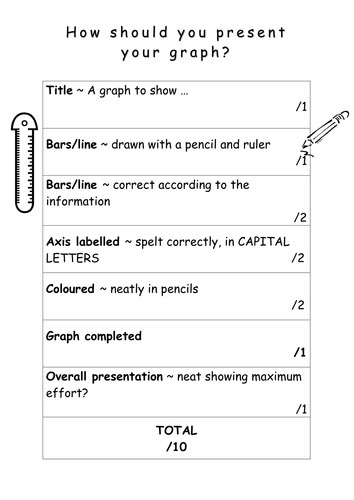 Updated crib Sheets to enable students to produce outstanding maps, graphs and fieldsketches. A 10/10 sheet to ensure they remember title, key etc. A useful reminder for students and another method for ensuring your lesson has success criteria!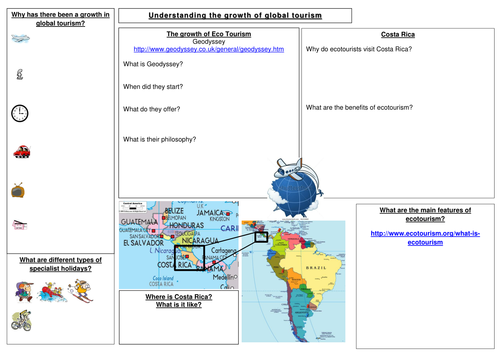 A sheet that can be copied onto A3 that looks at how tourism has changed and ecotourism.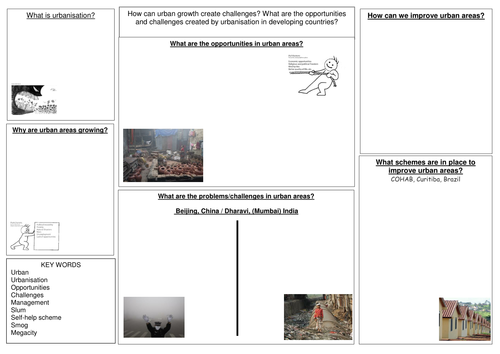 A revision booklet for Urban (Unit 1) that follows the AQA Geography B textbook. Also sheets that can be copied onto A3 for revision in class or at home.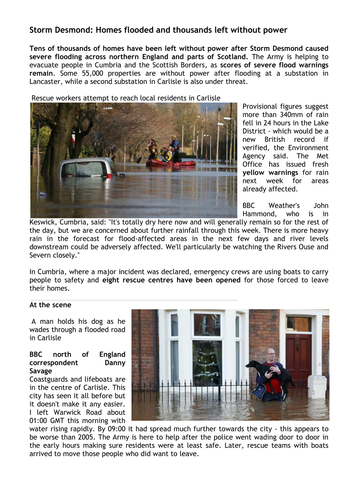 My year 8s are learning about weather and climate, so we will be looking at the awful flooding that has occurred in Carlisle (we've just been learning about air masses and how weather varies over the country) using http://www.bbc.co.uk/news/uk-35019021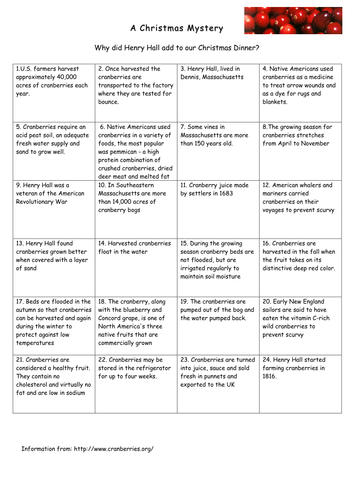 A powerpoint and card sort to encourage students to think about the source of one key (depending on your opinion of course) Christmas Dinner. Focuses on Henry Hall who was the first commercial cranberry grower in the USA. Suggest you might use with my resource - Where did my Christmas Dinner come from? Please comment as this is an updated version.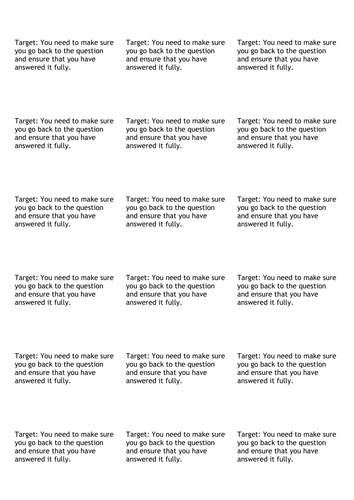 I've been trying to develop students skills at writing extended answers that explain, using PEE. To help with the feedback, I've been developing stickers that students can understand and hopefully act upon next time!

Uses the format of a recipe to encourage children to think about what makes a perfect Christmas, includes my suggestions, but open to being extended. Surprising how many children forget Christmas is a religious festival!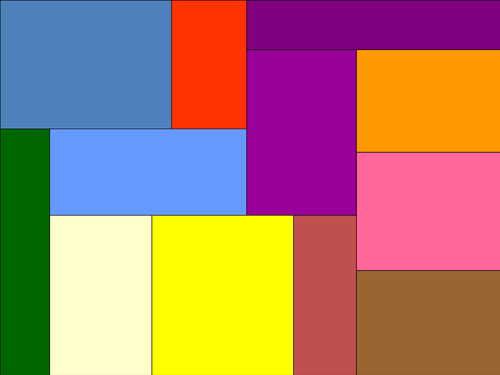 Uses BBC article to encourage students to look at the drought crisis in Africa, uses images from ActionAid. Asks if the UK is doing enough and what else can/should be done. Feedback please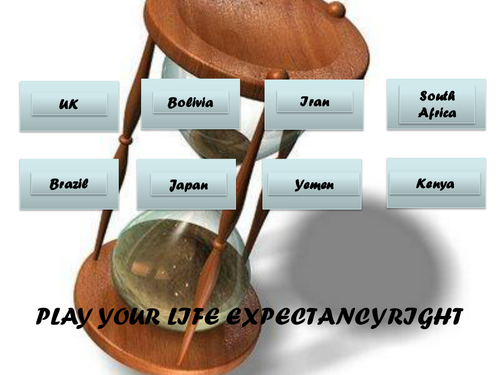 PowerPoint game based on play your cards right format, but for life expectancy. Students are shown life expectancy for first country and then have to work out, using prior knowledge, if the next country will be higher or lower. Great fun, has always worked well with classes and gets them thinking! Comments welcomed!!