167Uploads
706k+Views
547k+Downloads
Learn and Burn

A power point to illustrate and demonstrate solving word problems involving addition and subtraction.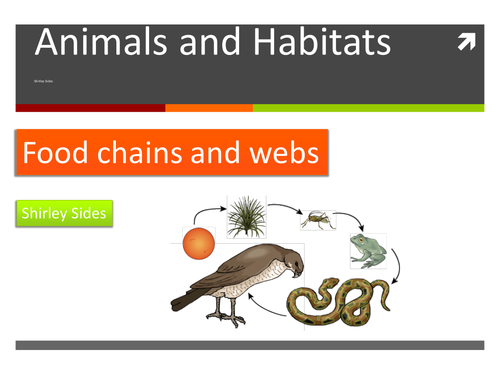 A power point activity for children to discuss and ask questions about creatures in the environment and how they depend on each other and contribute to the ecology of the earth.

A power point to demonstrate and illustrate solving word problems involving division.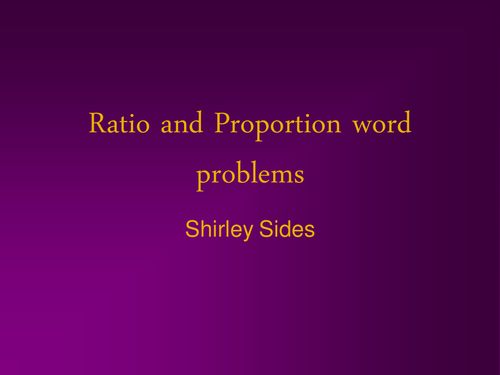 Power point to apply knowledge and skills in ratio and proportion.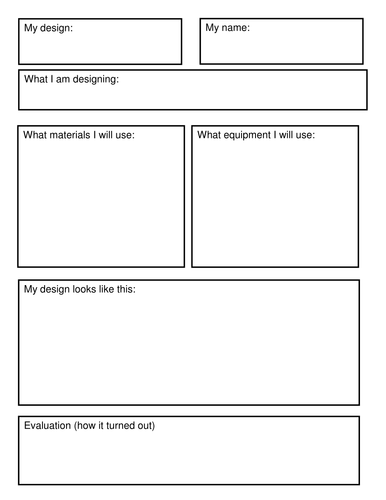 These DT proformas can be used and adapted to suit any DT topic. They provide a structure for children to think about the processes and order of the stages when constructing an item. Practice in evaluating procedures is also formatted to think about the positive and negative aspect of what the children have made.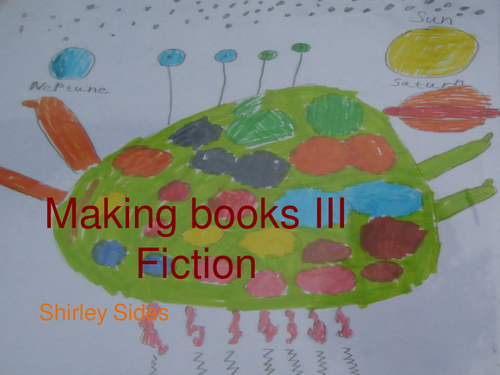 This power point is to stimulate ideas for children so that they can share their work together and learn from each other. It shows Fantasy stories, poetry, stories from an object and science fiction stories. Promoting the value of imagination helps with all kinds of learning and activity. It is good to finish work and spend time on illustration, so that the full effect can be seen and children and teachers can take satisfaction on worthwhile work to share and keep.

Power point of mixed word problems using and applying measures to life situations. Various strategies used.

Power point to consolidate and practice the application of knowledge and skills in using length.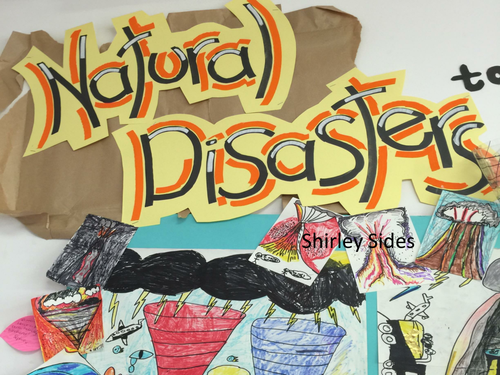 This unit of work lasted 4 week, or a whole day every week. It includes an overall map of the activities and a set of planning for the four weeks. The power point shows what we did and how it all came together at the end in a large display and a collection of handmade books. This unusual topic title, brought up some good opportunities to talk about tragedy through the Artworks, and the effect of design on the daily lives of us as humans.

Power point to teach and practice vocabulary and language aspects of fractions.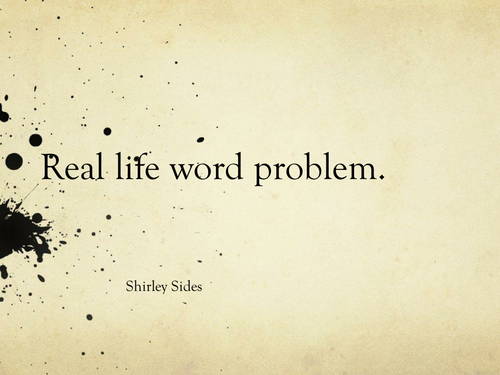 A power point to illustrate and demonstrate solving word problems involving 'real life' situations.

This document seeks to extend the subject of Art into the greater and more prominent place in the Primary curriculum, where it belongs. It uses the NC units of work, which are not bad, and includes other aspects of learning. This plan promotes the learning of aspects of Art, so that children can increase involvement, decisions and creativity, which will them impact on the whole range of the learning experience.

These resources will help to start ideas about reading and writing play scripts. They include a planning format for a whole play, a model for beginning a play script from a known text and a poster with the features of a play script and related issues. Children can have fun with improvisation of a dramatic event, film the scenes and look at it to rehearse and analyze what they will write. Re film and show to present work to others.

A power point to illustrate and demonstrate how to solve word problems involving length.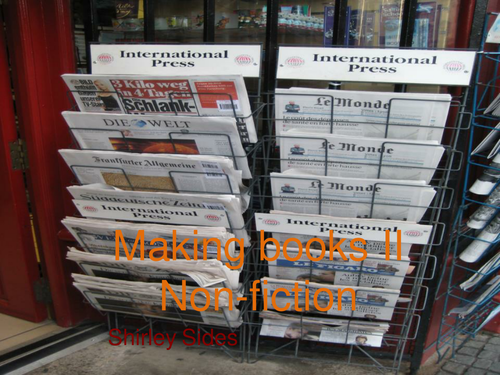 This power point shows some shared books made by classes of children reflecting their topic or interest. It shows various aspects, planning, writing, edit, rewrite, illustration, diagrams, etc. Its purpose is to spark ideas for others.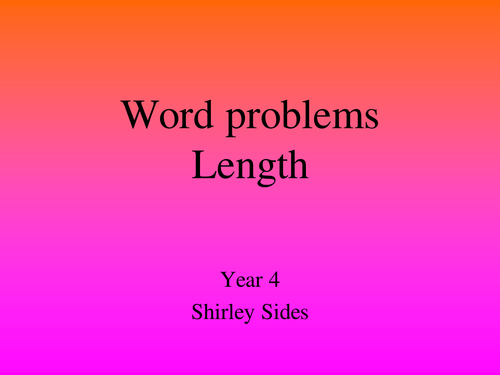 A power point to illustrate and demonstrate solving word problems involving length.