167Uploads
730k+Views
574k+Downloads
Learn and Burn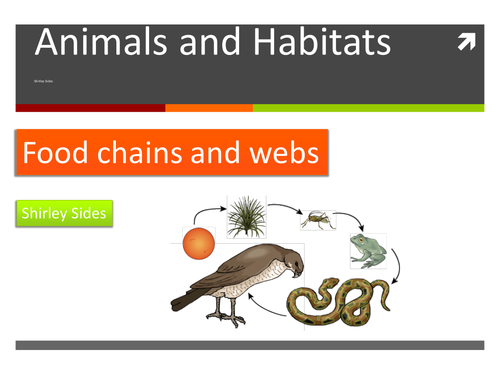 A power point activity for children to discuss and ask questions about creatures in the environment and how they depend on each other and contribute to the ecology of the earth.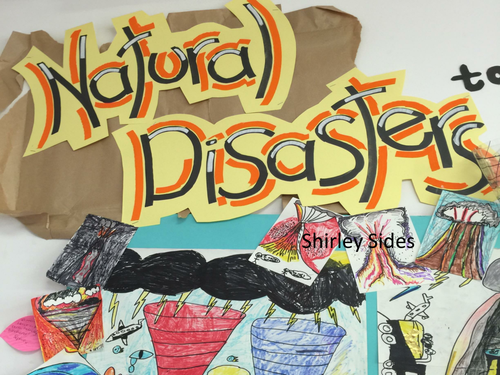 This unit of work lasted 4 week, or a whole day every week. It includes an overall map of the activities and a set of planning for the four weeks. The power point shows what we did and how it all came together at the end in a large display and a collection of handmade books. This unusual topic title, brought up some good opportunities to talk about tragedy through the Artworks, and the effect of design on the daily lives of us as humans.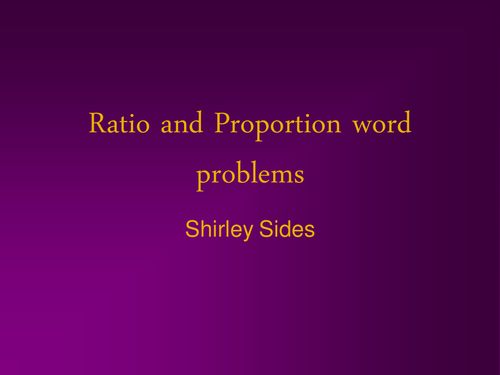 Power point to apply knowledge and skills in ratio and proportion.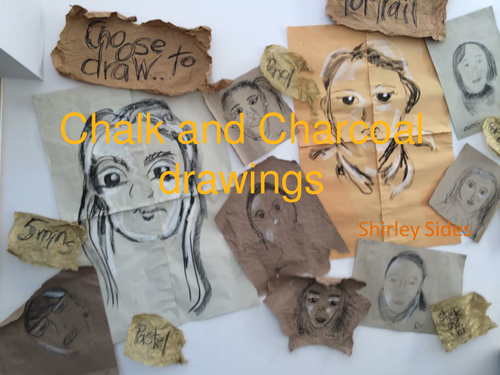 This power point celebrates the work completed at the end of a project focusing on drawing. We explored seeing and perceiving and experimented with different ways to record our thoughts and ideas. We took ourselves as starting points and produced these innovative and insightful drawings using charcoal and some chalk. Adults were also offered opportunity to take part in Drawing inset day. The work was put on display to enjoy looking at what we all had done and accomplished.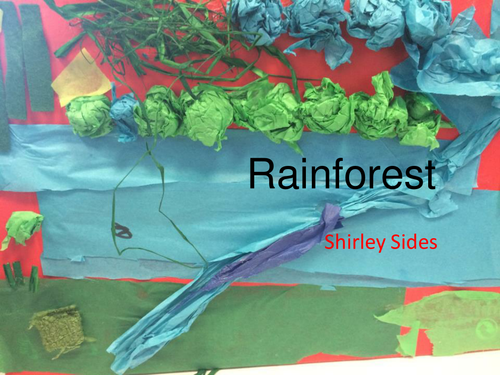 This set of resources include a four week planning sequence and power point of the dioramas that the children made. When all put together they made a vibrate display on a wall, and create an atmosphere evocative of the rainforest environment.

A power point to illustrate and demonstrate how to solve word problems involving length.

These puzzles can be used for any classification of people! This slide show shows the basic idea and suggests ways to extend and enhance the principles of the puzzles. Games can be made to suit learning themes and children can construct and design their own puzzles to share and challenge each other. There is no limit to the imagination...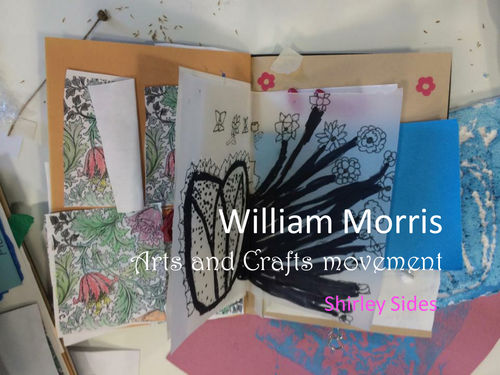 This power point show the work of a group of children from two classes who studied William Morris and the Arts and Crafts movement in a four days project. We considered wallpaper, fabric designs and printing repeating patterns. We also looked at how the Victorians used decoration and patterns on surfaces, including china ware. We designed and made our own individual sketchbook to show our ideas and design objectives, and to present the cultural thinking at the time of the Victorians.

This document seeks to extend the subject of Art into the greater and more prominent place in the Primary curriculum, where it belongs. It uses the NC units of work, which are not bad, and includes other aspects of learning. This plan promotes the learning of aspects of Art, so that children can increase involvement, decisions and creativity, which will them impact on the whole range of the learning experience.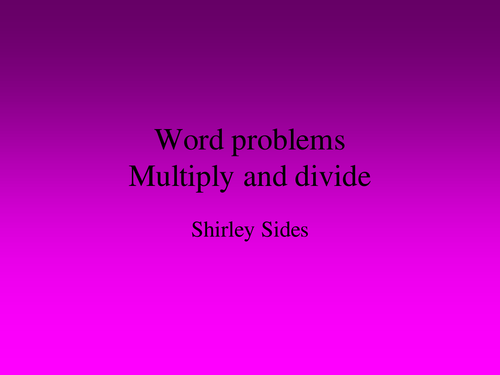 A power point to illustrate and demonstrate solving word problems involving multiplication and division.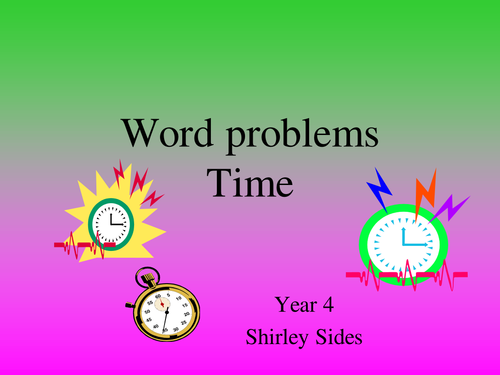 A power point to illustrate and demonstrate solving word problems involving time.

A power point to illustrate and demonstrate solving word problems involving addition and subtraction.

This power point is aimed at enriching the experiences of KS2 children, and help them project their skills to something more challenging. There is of course more than one answer to the algebra statements, and teachers and children can use them as they see fit. I hope this will help'flip the switch' for tired curriculum exercises...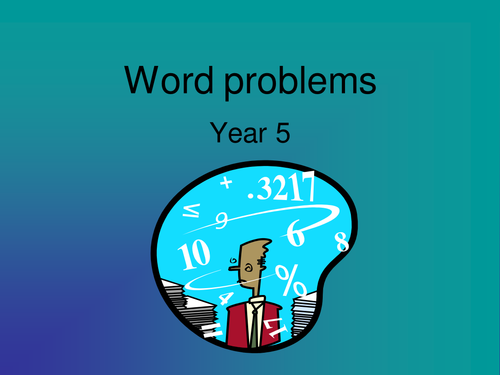 A power point to illustrate and demonstrate solving word problems involving addition and subtraction.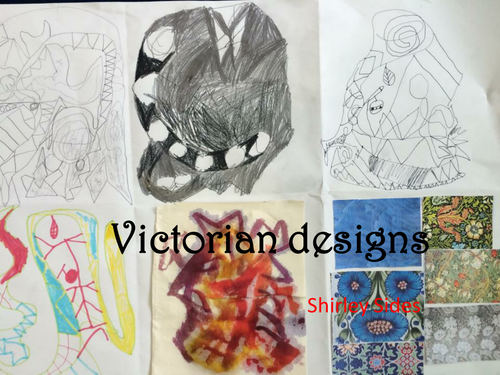 This series of resources includes - Overview planning sheet, Sequence of 4 days planning and a power point of work examples. This work can also be linked to William Morris and the influence he had in Victorian taste and design. This project was researched and carried out by two year four classes, but could easily be translated into any age group. We tried to include as many Art skills as possible so that the children could have an enriched experience over the four day project.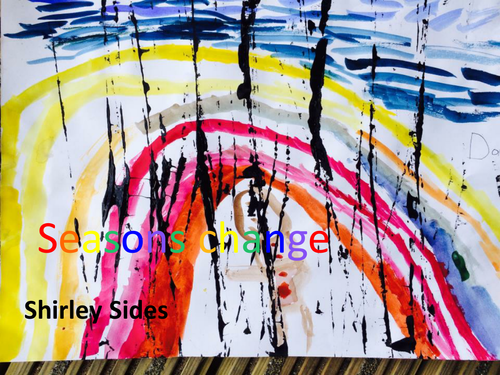 This set of resources explores various ideas around Art work reflecting the seasons. It has a Art topic mapping document, a series of two lessons planning sheet, and a powerpoint showing children's work and the idea used in the lessons.

A power point to stimulate and extend discussion with children about how food is produced and how humans depend on the environment for survival. Also provides an opportunity to talk about animal welfare and ecology of the earth.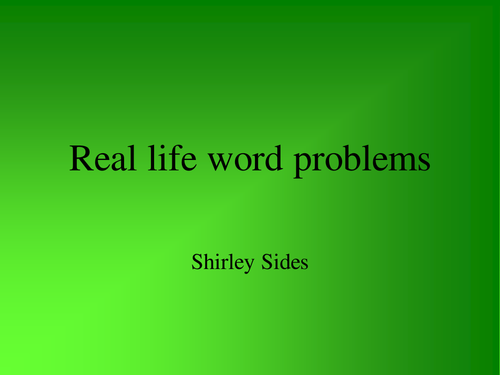 Power point for support in applying word problem skills to various life situation.