Shirley Sides's Shop
A range of resources for Primary school children and teachers.
155Uploads
657k+Views
500k+Downloads
A range of resources for Primary school children and teachers.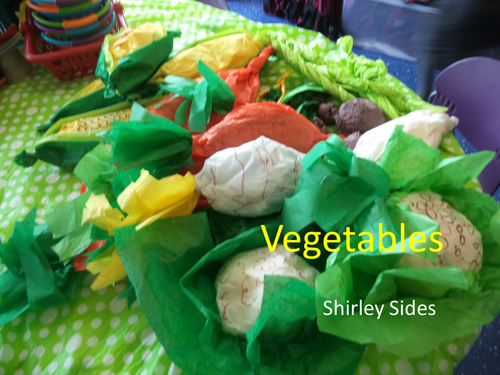 These giant vegetables were made by Nursery children, with some adult help.... We looked at pictures and decided to make the vegetables really big... They look great on display, but were quite fragile and not that good for play activities.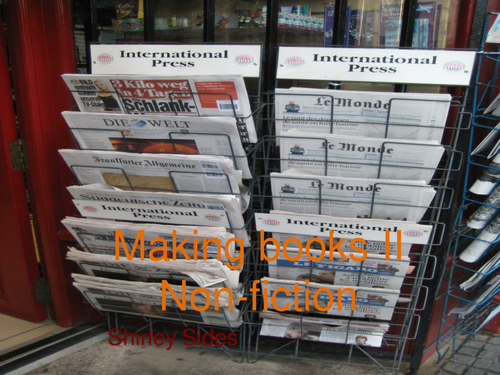 This power point shows some shared books made by classes of children reflecting their topic or interest. It shows various aspects, planning, writing, edit, rewrite, illustration, diagrams, etc. Its purpose is to spark ideas for others.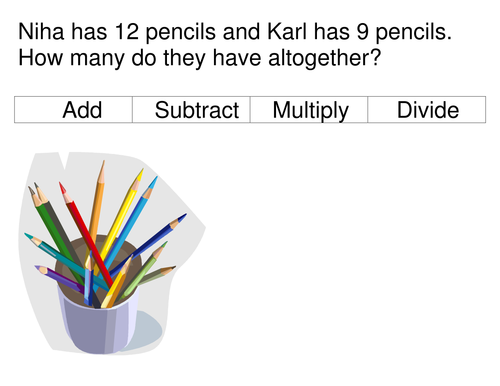 This resource has a power point to demonstrate the idea of this resource, and show what the finished product would look like. It includes a sheet of 17 word problems which can be printed out, laminated and used with younger children. The hands-on aspect of this idea is rooted in the concept of concrete experiences for younger children, to help them grasp more abstract ideas.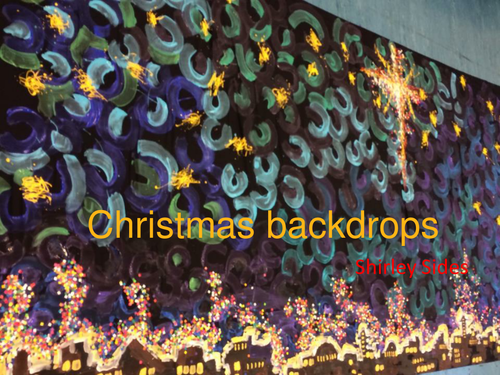 This power point shares some ideas for stage backdrops for Christmas productions. There are two here, Oliver, which has a London theme, and the nativity story of the birth of Jesus Christ.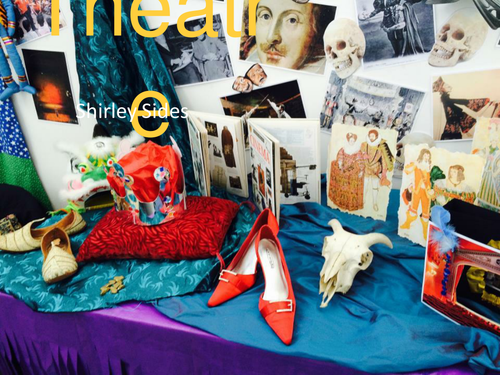 This power point shows children's work around the theme of the Theatre. It includes backdrop ideas for a production and making props for the show. It also shows some ideas for a dramatic display, which could be used to introduce a topic and trigger discussion and ideas.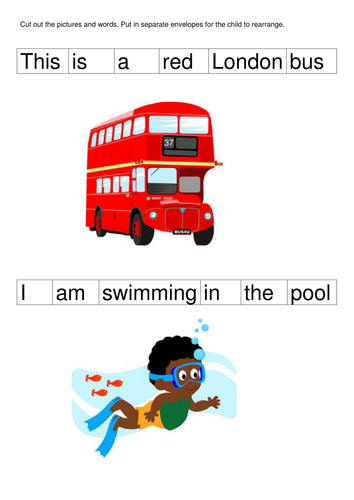 This is a selection of ideas for supporting children who find it difficult to access the general classroom activities. They help the child to contextualize reading and writing, as well as the recognition skills and intrinsic meaning within the process of learning to read, and then write. The formats can be changed to suit children as individuals, and their particular interests and choices. Could also be used in other situations, such as supporting children learning English as a new language. These items could also be made more complex, as the child progresses.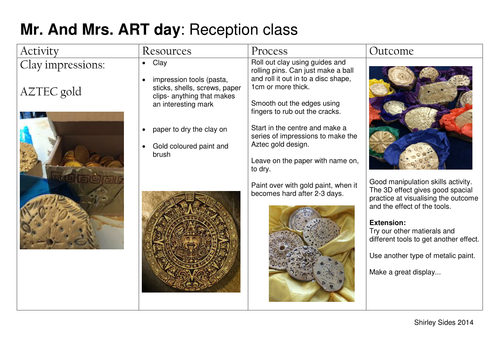 This is a lesson plan set for a day devoted to Art, in reception class. It is designed to involve parents and allow then to work with their children on a range of Art projects throughout the day. This is to provide a link between home and school, and to encourage parents to be involved with Art in the work family setting.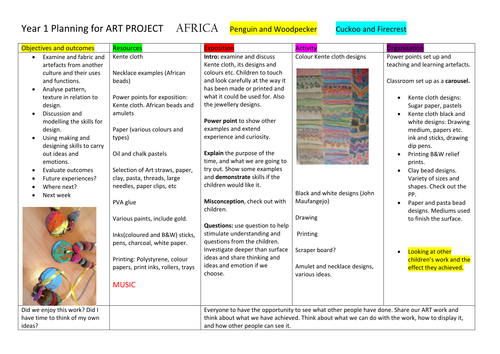 This set of resources is a planning sequence for primary class and a power point of examples of work produced over a project spanning a few weeks. It covers bead making, responses in two-dimensions to African masks and Kente cloth designs.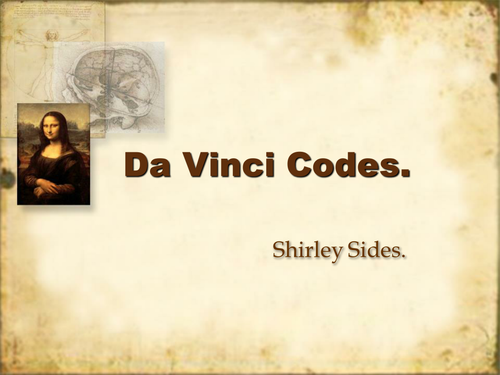 Introduces the idea of algebraic variables by having students replace numbers with letters.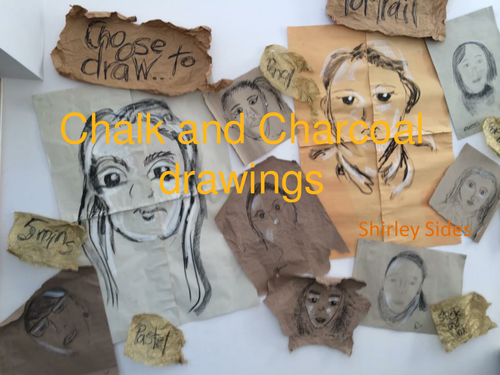 This power point celebrates the work completed at the end of a project focusing on drawing. We explored seeing and perceiving and experimented with different ways to record our thoughts and ideas. We took ourselves as starting points and produced these innovative and insightful drawings using charcoal and some chalk. Adults were also offered opportunity to take part in Drawing inset day. The work was put on display to enjoy looking at what we all had done and accomplished.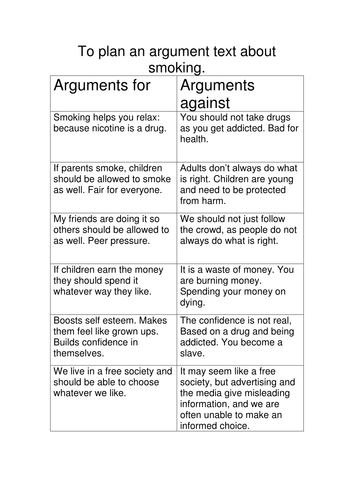 This is a planning frame with suggestions about what could be included in a discussion text about smoking, to help students to formulate ideas about what to include as they write a non-fiction text.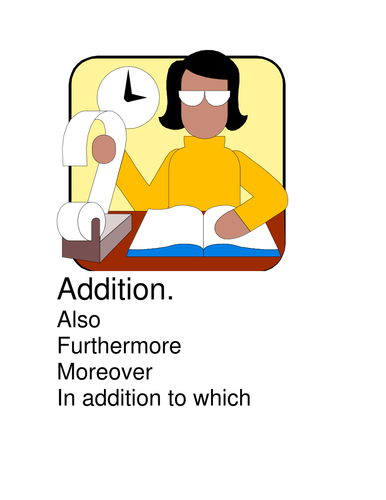 A selection of charts showing groups of types of connectives. Addition, Listing, Opposition, Reinforcing, Indicating result and Time connectives.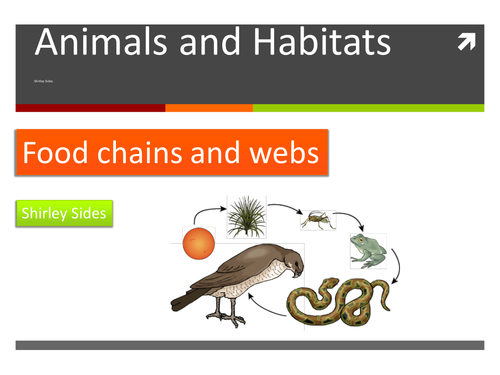 A power point activity for students to discuss and ask questions about creatures in the environment and how they depend on each other and contribute to the ecology of the earth.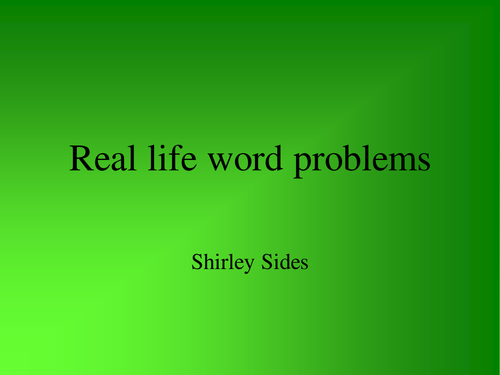 Power point for support in applying word problem skills to various life situation.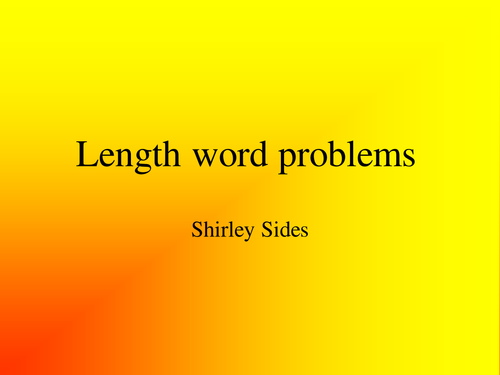 Power point to consolidate and practice the application of knowledge and skills in using length. (conversions, perimeter, ratio)

A website dedicated to investigating, and using Mathematics concepts and skills to enrich and widen understanding of what mathematics is. It has investigations, puzzles and reasoning activities to provide opportunity for creative and innovative thinking and enjoyment of solving problems. The activities encourage independence and confidence to try out ideas and learn from mistakes.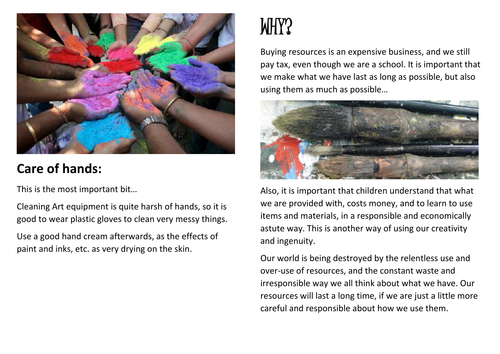 This A5 booklet can be printed out using your computer. Choose the print setting for double sided, booklet option. The pages should print out as a double sided booklet, in the correct order. Print the cover separately in card, and collate the booklet, bound by staples. The booklet can be used to support Inset training, or as a handbook for teachers.