Media Ms (english sideline)
Currently teaching English and Media Studies with the occasional foray into Humanities.
159Uploads
66k+Views
21k+Downloads
Currently teaching English and Media Studies with the occasional foray into Humanities.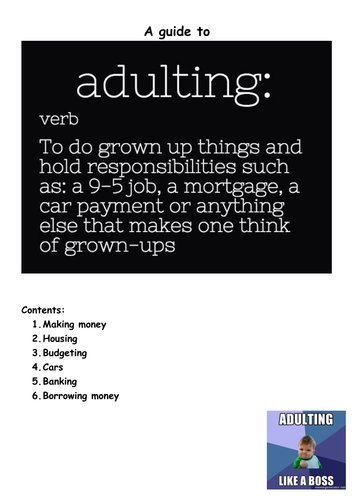 Made in response to FAQ by Y12 students, this workbook provides information and tasks based on the following areas: 1. Making money (Tax, NI etc.) 2. Housing (renting, buying etc.) 3. Budgeting 4. Cars 5. Banking 6. Borrowing money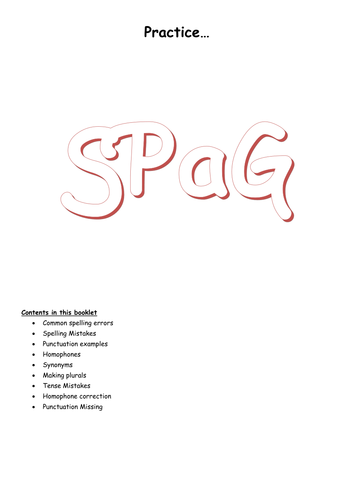 A workbook including activities on: • Common spelling errors • Correcting Spelling Mistakes • Punctuation examples • Homophones • Synonyms • Making plurals • Tense Mistakes • Homophone correction • Punctuation Missing Could be broken up for starters or used as a longer homework project,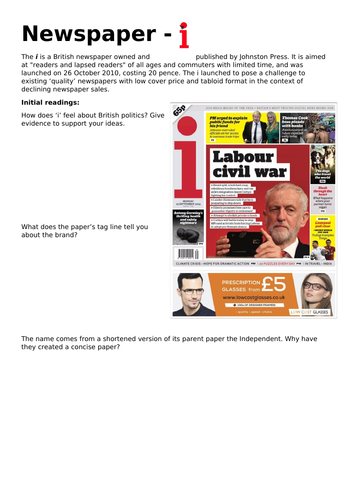 Booklet to help guide students through the 'i' CSP from AQA. Teacher notes included as a guide/reference. Updated in 2019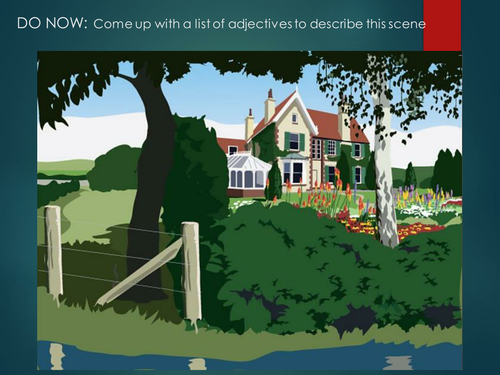 Lessons studing the Eduqas set product with 2-3 hours of work depending on group ability. Students will explore the audeince for the show as well as examine the industries behind it. Plenary allows for students to complete mock questions based on the style of those in SAMs.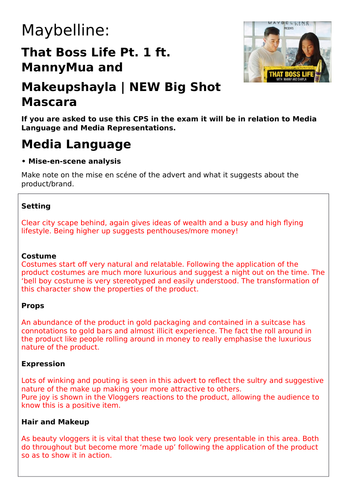 Booklet guiding students through the Maybelline CSP with teacher booklet for indicative content. Lessons including audience and industries for Fortnite including exam style questions.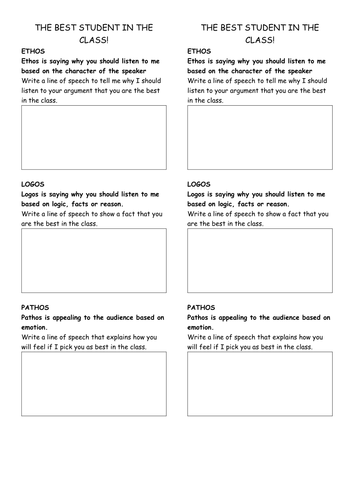 A half A4 worksheet introducing Ethos, Logos and Pathos under the idea of 'the best student in the class'.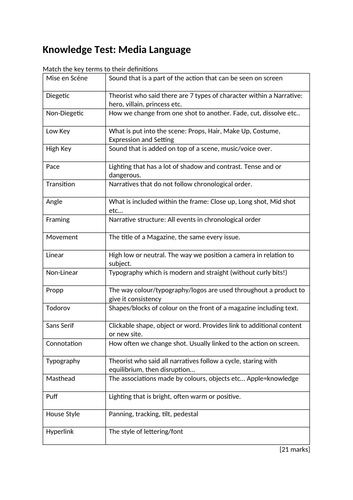 A selection of 21 knowledge tests that recap knowledge of set texts and key concepts. No mark schemes as i usually use this as a discussion topic and mark with best judgement. Only short answer recall questions.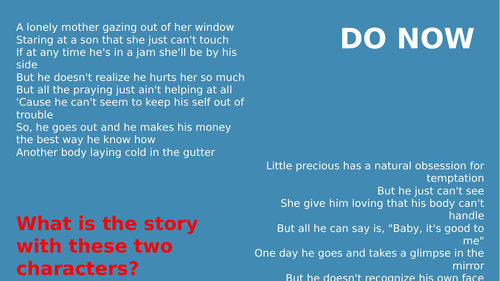 3-4 lessons approx. to cover analysis of Waterfalls, with Representations, Media Language and Context. Example exam Qs included.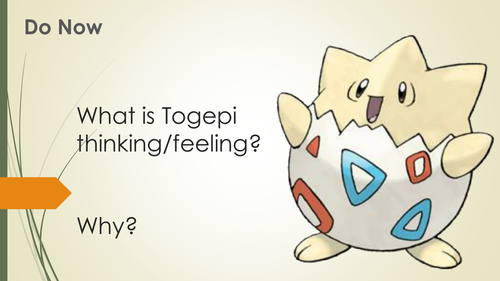 2-3 hours of lessons (dependent on group) in order to prepare for Pokémon Go as a set product in Component 1 Section B. Learning Intentions: To consider the demographic for Pokémon Go To apply the Uses and Gratifications Theory to Pokémon Go To discover the institution behind Pokémon Go To explore the regulation of Pokémon Go To respond to exam style questions about Pokémon Go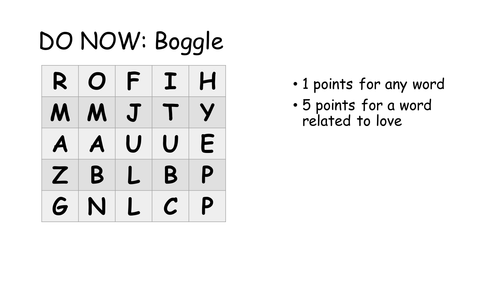 Used with KS3 to create poetry about love using simile and metaphor. Bronze, Silver and Gold LLO's provided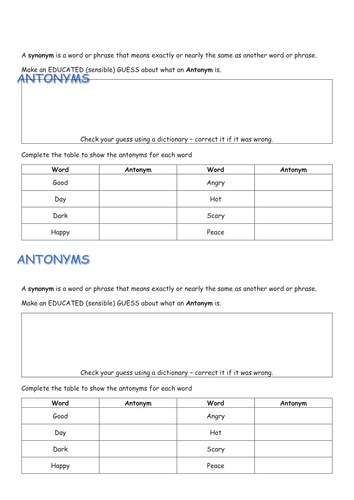 6 worksheets (2 per A4 sheet) used as an introduction to the topics: Plurals, Suffix, Prefix, Homophone, Antonym and Synonym. Includes Stretch activities for more able students.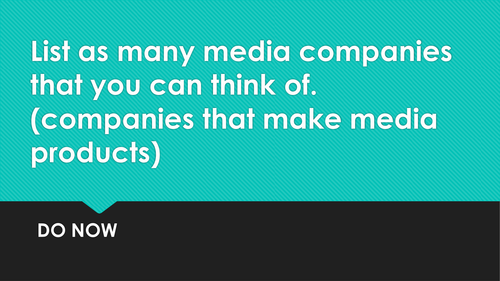 PPT covering: Conglomerate Commercial Public Service Broadcaster Vertical Integration Diversification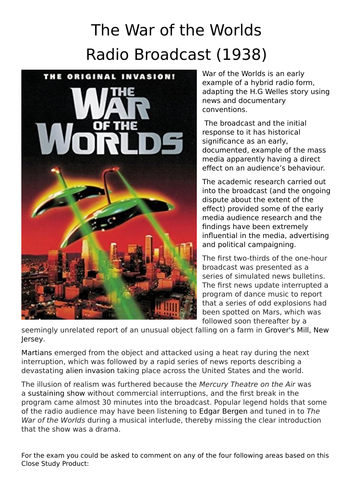 Study booklet covering required content for this set CSP. Teacher guidance also provided to help facilitate lesson.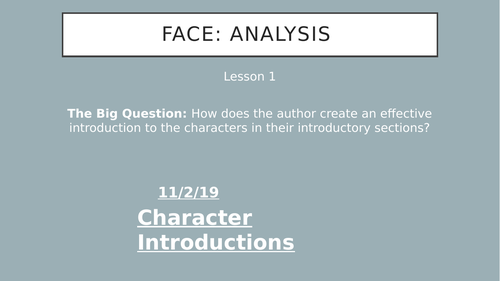 Scheme used with Y8 students following a full 'cold read' of the novel. Analyses language and structure. 2 assessments based on Paper 3 Q 3 (AQA). Weekly writing lesson based on Q5 (papers 1 and 2)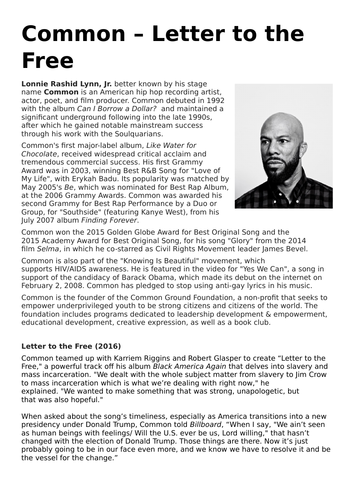 Booklet exploring Letter to the Free as a set product for AS Media Studies. Designed to lead students through the product into applying media theory. Teacher booklet with some suggested answers included.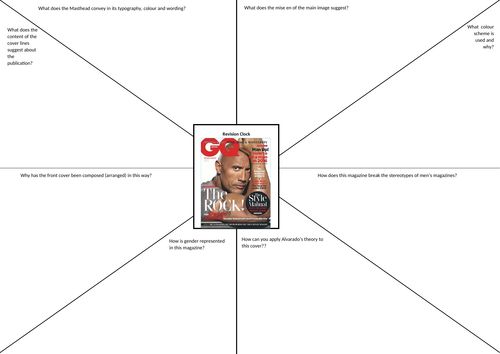 A3 revision sheets with key questions based on all set texts from C1 as well as some unseen texts for comparison. Useful in class or as homework.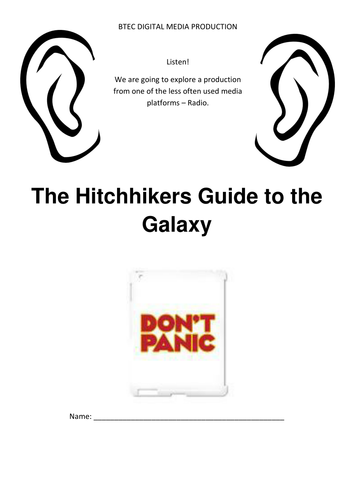 A 5 page workbook that helps students analyse the radio play of Hitchhiker's Guide to the Galaxy. The activities especially focus on sound and its effect.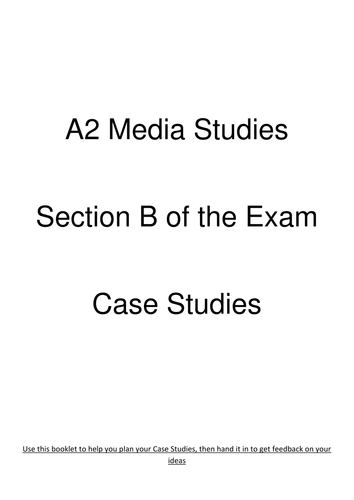 A work book that models Case Studies for both areas of AQA MEST3 Section B. Identity and the Media and The Impact of New and Digital Media. Also gives planning pages for students and an area for teachers to feed back.