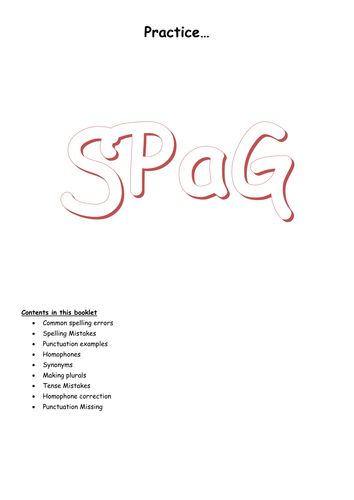 A workbook including activities on: • Common spelling errors • Correcting Spelling Mistakes • Punctuation examples • Homophones • Synonyms • Making plurals • Tense Mistakes • Homophone correction • Punctuation Missing Could be broken up for starters or used as a longer homework project,
A series of lessons introducing key concepts of media studies to students. Lessons created to reflect the requirements of the 9-1 Eduqas specification.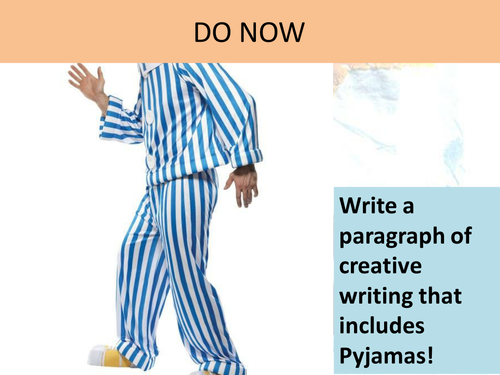 Each lesson includes: Do Now/Bell Work Starters. Modelling of answers. Stretch and challenge oppertunities. Differentiated leveled learning outcomes. 13 lessons + assessment.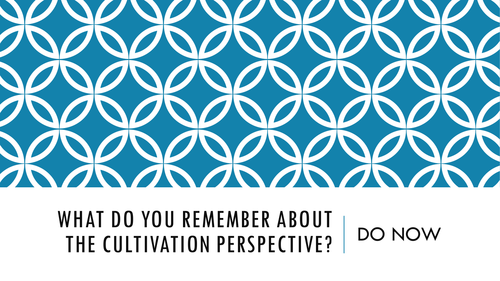 Lesson explaining and exploring: Mainstreaming Resonance Mean World Index The Cultivation Differential Students will end by responding to a quotation based question using examples and terminology to respond.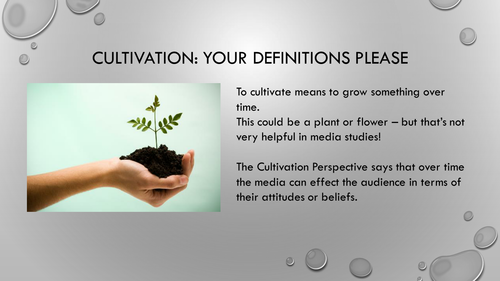 Lesson defining cultivation theory and applying to media examples. Bardic function explored through The Avengers post 9/11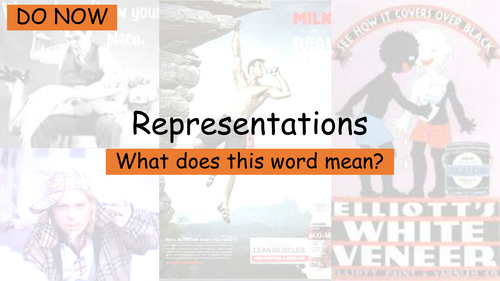 2 lessons covering: representation misrepresentation selective representation stereotype countertype dominant ideologies gender trouble hegemonic ideologies A variety of media examples used with opportunities for analysis at the end of each lesson.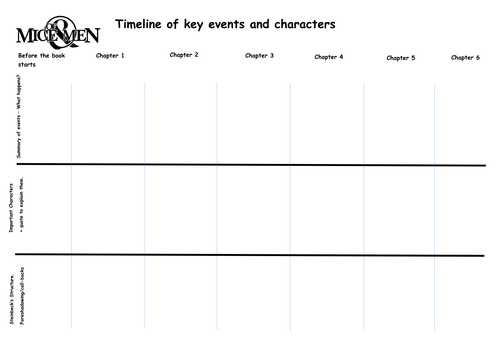 For use at the end of the novella. Students identify key events, characters and quotations in order to consider their significance. 1-2 hours of work depending on ability.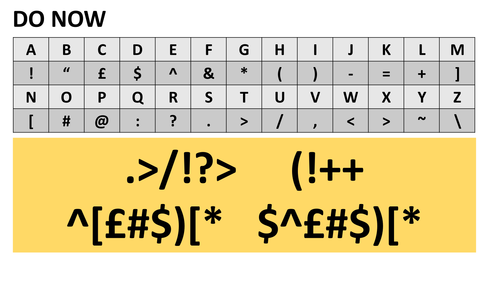 Lesson using media sources to evidence and discuss the ideas of dominanant, negotiated and oppositional decoding.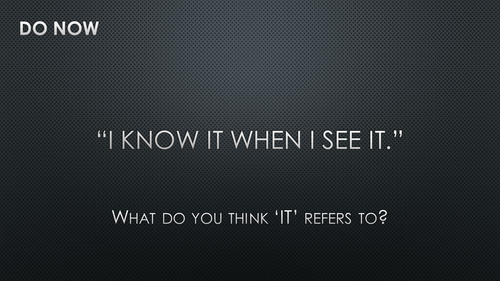 PPT explaining the concept. explores how societal attitudes have affected sit-com and how historical events have influenced horror.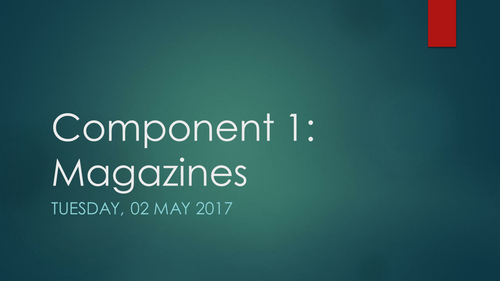 Analysis of the GQ and Pride set products from the new (2017) Eduqas GCSE Media Spec Representations and forms analysis followed up by exam style question Should cover approx. 3 hours of learning.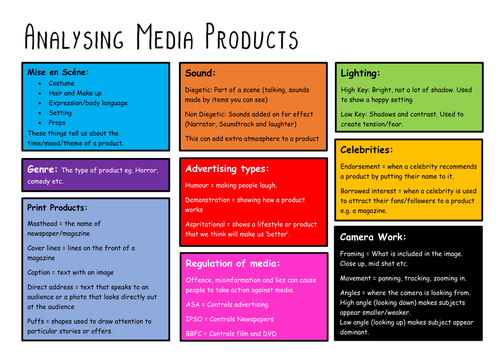 Lessons on forms stereotypes, context and audience combined with a short assessment.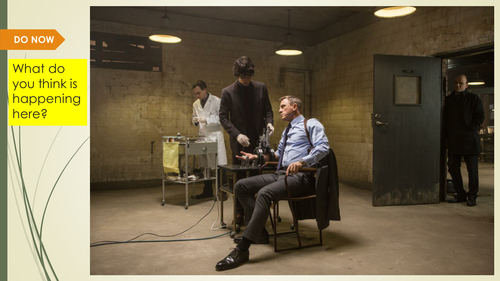 2-3 hours of lessons (dependent on group) in order to prepare for Spectre as a set product in Component 1 Section B. Learning Intentions: To study the media industries behind Spectre. To explore the box office success of the film To consider how Spectre is regulated. To explore product placement in the film To explore the website for Spectre. To respond to exam style questions.
Lesson resources to approx. 12 hours working time covering the 8 set products from Section A of the Component 1 exam. Students explore forms, representations, compare to 'unseen' products and complete exam style questions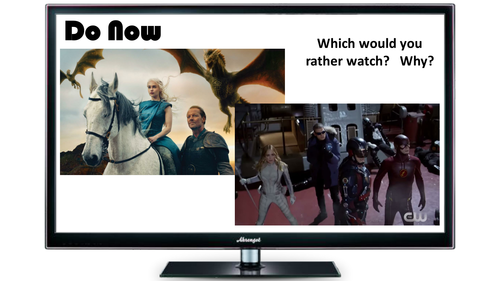 3 lessons worth of content. Learning Intentions: Define different TV Genres and their codes and conventions. Define Hybrid Genres Understand the audience appeal of different TV Genres Create a guide to TV Genres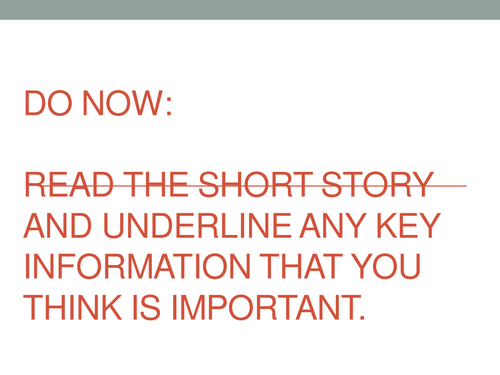 Lesson that introduces the concepts of ZPD (choosing an appropriate leveled book) and quizzes. Used to encourage competition and engagement.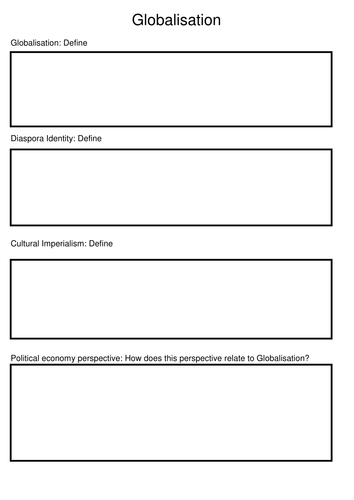 PPT introducing the concepts of Globalisation, Post Colonialism, Diaspora Identity and Cultural Imperialism.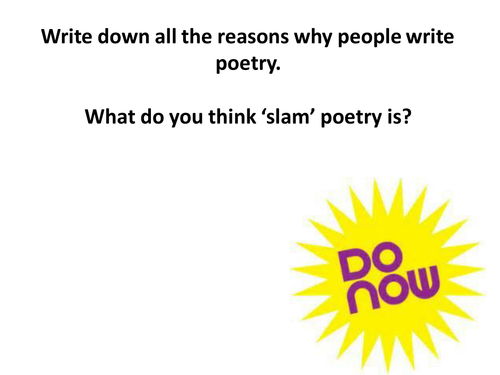 Lesson introducing the concept of Slam/Spoken word with links to useful examples culminating in students creating their own slam poems.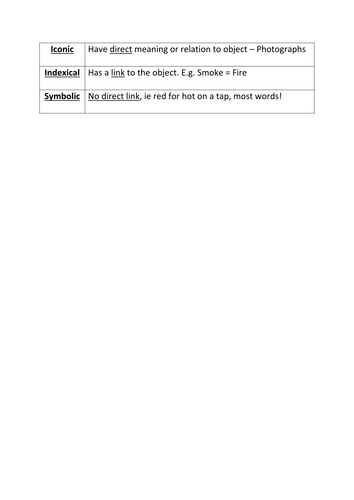 Lesson introducing the idea of Semiotics including Iconic, Indexical and Symbolic Signs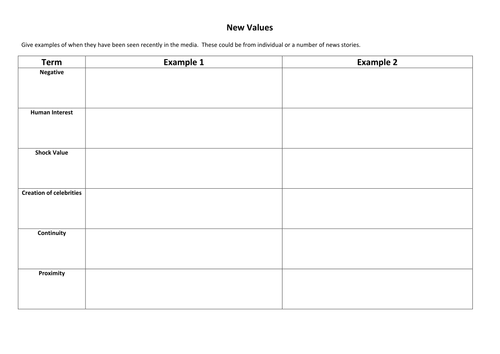 Lesson exploring the values of the news with a short case study on the coverage of Madeline McCann.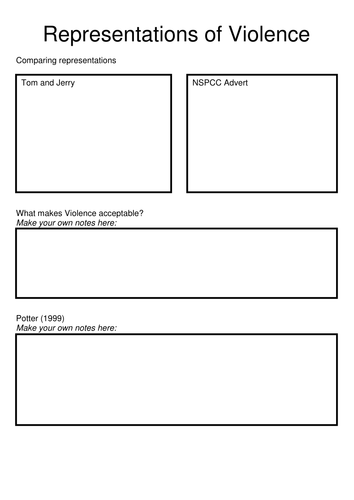 Lesson exploring ideas on violence in the media including theory from Potter and Gitlin.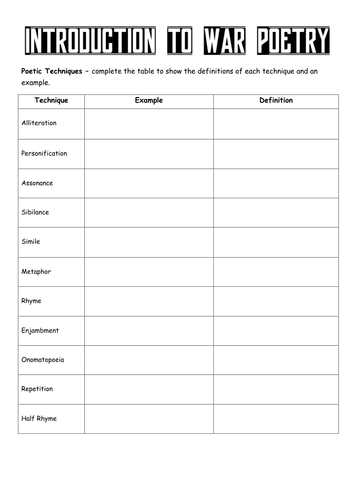 8 page booklet which revises poetic techniques and analyses 3 poems: - Anthem for Doomed Youth - Dulce et Decorum est - Who's for the game Students are to identify techniques in poems and respond to analytical questions that scaffold towards long form written responses.
Resources for teaching and assessing all sources in Comp 1 and for Comp 2 featuring: Situation comedy (Sec A) and MJ, Taylor Swift and Pharrell Williams (Sec B) Mock Comp 3 project included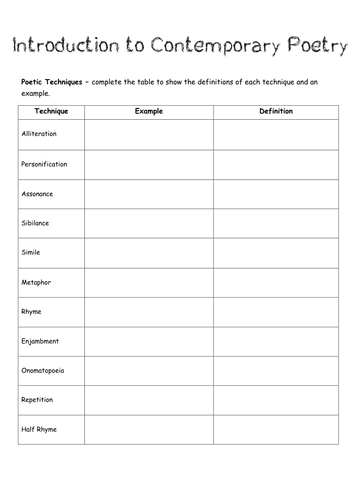 8 page booklet that revises poetic techniques and studies 3 poems: - Education for Leisure - Kid - Impressions of a New Boy Students are guided through annotation into selecting and analysing features in order to develop long-form written answers.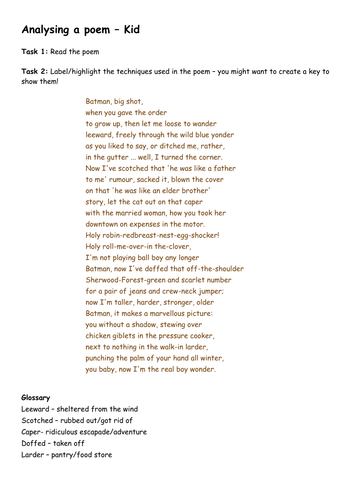 Worksheet to introduce the poem to low ability students. Annotation for key features followed by questioning on themes and use of techniques.