Media Ms (english sideline)
Currently teaching English and Media Studies with the occasional foray into Humanities.
158Uploads
56k+Views
18k+Downloads
Currently teaching English and Media Studies with the occasional foray into Humanities. Lessons including audience and industries for Fortnite including exam style questions.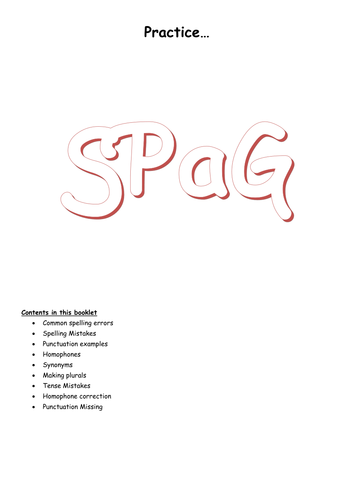 A workbook including activities on: • Common spelling errors • Correcting Spelling Mistakes • Punctuation examples • Homophones • Synonyms • Making plurals • Tense Mistakes • Homophone correction • Punctuation Missing Could be broken up for starters or used as a longer homework project,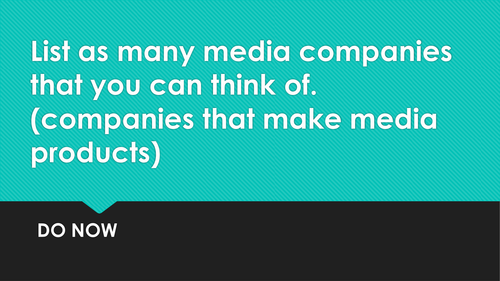 PPT covering: Conglomerate Commercial Public Service Broadcaster Vertical Integration Diversification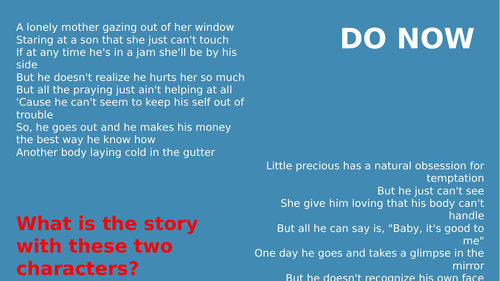 3-4 lessons approx. to cover analysis of Waterfalls, with Representations, Media Language and Context. Example exam Qs included.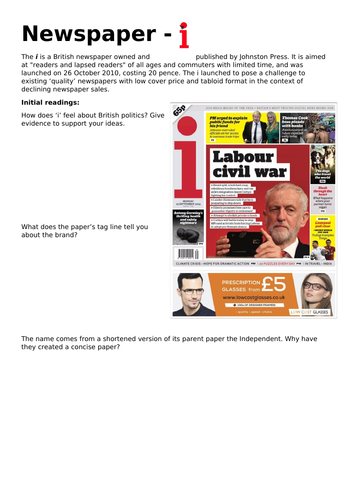 Booklet to help guide students through the 'i' CSP from AQA. Teacher notes included as a guide/reference. Updated in 2019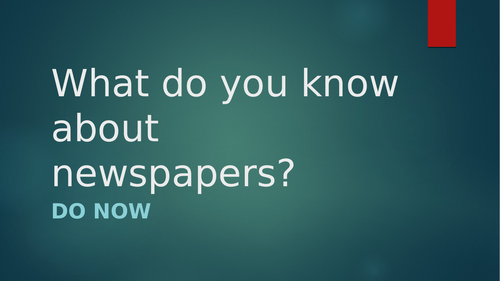 Lead through analysis for the two news products with example exam questions and an unseen comparison.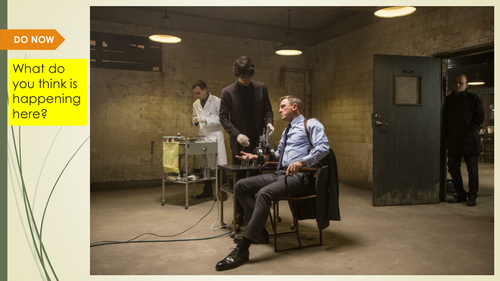 2-3 hours of lessons (dependent on group) in order to prepare for Spectre as a set product in Component 1 Section B. Learning Intentions: To study the media industries behind Spectre. To explore the box office success of the film To consider how Spectre is regulated. To explore product placement in the film To explore the website for Spectre. To respond to exam style questions.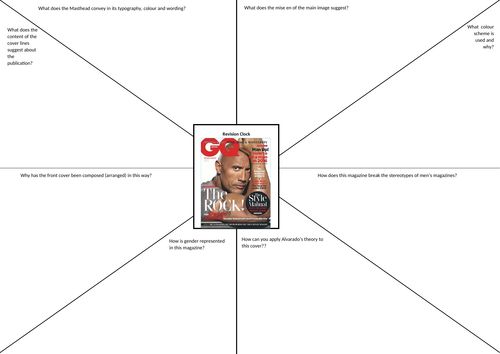 A3 revision sheets with key questions based on all set texts from C1 as well as some unseen texts for comparison. Useful in class or as homework.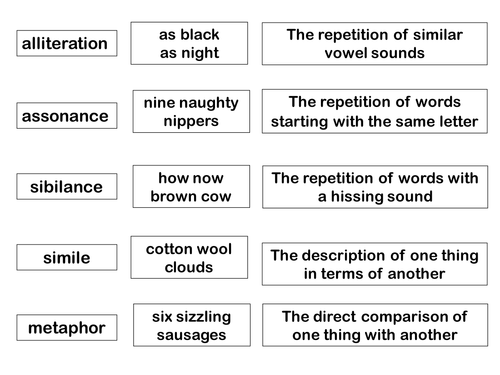 Lesson introducing key terms for analyzing poetry. Card sort followed by the consolidation of the terms on a handy reference sheet. Students then identify where they can find the techniques in the given poems.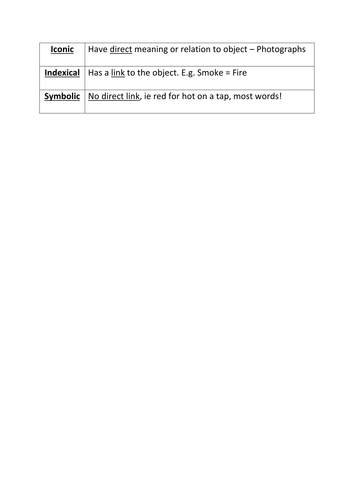 Lesson introducing the idea of Semiotics including Iconic, Indexical and Symbolic Signs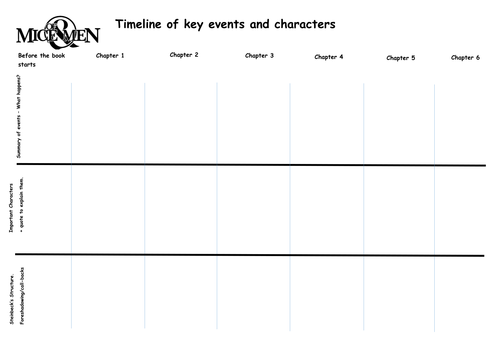 For use at the end of the novella. Students identify key events, characters and quotations in order to consider their significance. 1-2 hours of work depending on ability. Bundle for Component 1 Section B including NEW Fortnite text 9 workbooks and teacher notes for all 9 set products on the AS Spec. For TV Drama, The Missing is the option selected.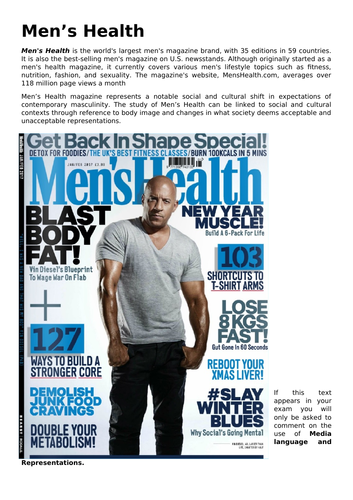 Booklet exploring the Men's Health CSP. Teacher copy including guidance notes included. A series of 11 hours of lessons allowing students to explore the set music texts from the three specified artists. Exam style (not SAMs) questions included as regulary plenaries.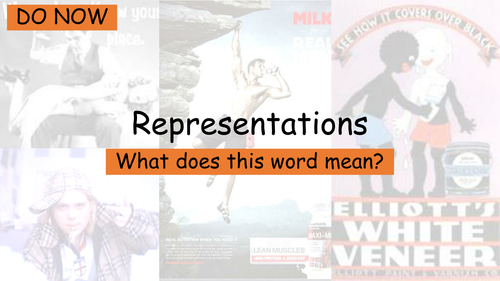 2 lessons covering: representation misrepresentation selective representation stereotype countertype dominant ideologies gender trouble hegemonic ideologies A variety of media examples used with opportunities for analysis at the end of each lesson.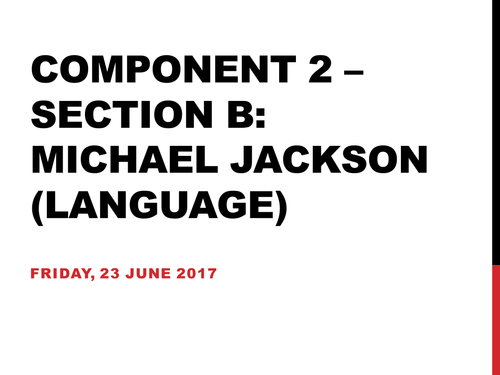 3 lessons exploring set product from Eduqas spec. Lesson 1: Media language Lesson 2: Context and representation lesson 3: Comparing to modern set texts. Exam Style Questions Included (Not SAMs) Workbooks for studying Episode 1 of The Walking Dead, Episode 1 of Pushing Daisies and the film Pleasantville. These booklets cover media platforms and sectors, regulation, and constructional analysis allowing for application and revision of key media terms for the Unit 1 exam.